In support of the transition to sustainable energy sources, ACHEMA Engineering Zone exhibitor CAD Schroer will offer its plant design software to renewable energy companies at a 70% discount
Biotechnology, chemical and environmental experts are meeting at ACHEMA 2012 for a multi-disciplinary look at the latest industry developments. Sustainable energy companies may find process plant software experts CAD Schroer of special interest this year.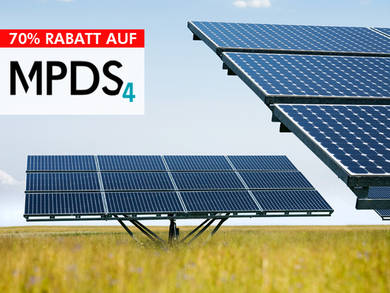 Renewable energy: 70% off MPDS4
ACHEMA, the world forum of the process industry, is a technology summit for chemical engineering, environmental protection and biotechnology. This year the show will be highlighting innovations in sustainable energy sources and storage technologies, examining the growth in renewable energy generation. It will also look at energy efficiency across the process industry.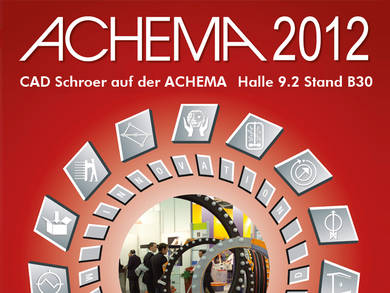 CAD Schroer at Achema 2012
Software for Designing Complete Process Plants
In Hall 9.2 at stand B30, CAD Schroer's team will be on hand to demonstrate its MPDS4 PLANT DESIGN software, which allows process engineers in areas like sustainable energy to progress projects quickly and cost-effectively by creating fast concept designs, project cost estimates and detailed 3D plant layouts. Visitors will be able to find out more about the powerful engineering suite's role in design process integration, optimisation and automation.
Supporting Renewable Energy Companies
"Germany is all abuzz with the 'energy transition' from fossil fuels to renewable resources," says CAD Schroer's Sergej Schachow. "This will be a big thread running throughout the ACHEMA congress and exhibition. There are many smaller and start-up companies in renewables, driving innovation. This sector needs to grow exponentially. We'll be offering our software to these companies nearly at cost, hoping this will create further competitive advantage for them."
More Information on the software discount for renewable energy companies
Integrated, Scalable, Modular Plant Design
The MPDS4 3D plant engineering suite provides a flexible plant assembly solution regardless of project size. Its multi-user relational database approach provides a rules-based, specification-driven 3D design environment for all the major plant disciplines, including P&ID driven process piping. It provides detailed engineering review capabilities as well as external 3D walk-through tools for project stakeholders.
"We look forward to speaking to and learning from process engineers from around the world this June," concludes Mr Schachow. "It will be a great opportunity to find out how we can continue to develop our system for the industry's benefit."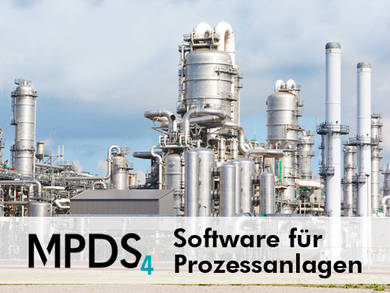 Proven software for process plant design