Free Licenses for Educational and Research Establishments
Cooperation with universities and colleges
In order to support tomorrow's design engineers, CAD Schroer offers free licenses for its M4 PLANT and M4 DRAFTING product ranges to schools, universities, technical colleges and publicly funded research establishments. We also offer optional support and training services, carried out by one of CAD Schroer's regional offices, or one of our partner firms.
Plant and Factory Design Software – Educational Program: M4 PLANT
The M4 PLANT software suite is used by design and process engineers throughout the world, and is quickly gaining popularity at schools and universities. Licenses are free for use as part of the curriculum or in public research projects.
How to Request Educational M4 PLANT Licenses
Departments requesting free educational licenses will need to nominate a faculty member as primary point of contact, who will request individual licenses, as well as download, install and administer the software and licenses for the institution. The two forms that need to be completed (Educational License Request and Point of Contact Nomination) are available as PDFs via the links below. (Note: You can save a digital copy of the completed forms by printing to PDF again)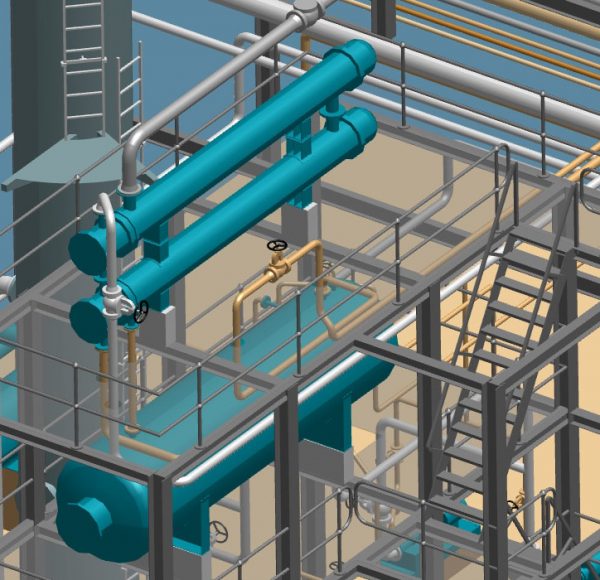 Apply for educational and research licenses free of charge
Mechanical 2D/3D CAD Software – Educational Program: M4 DRAFTING
The easiest way for you to introduce M4 DRAFTING in your school, university or non-commercial research establishment is to register and download M4 PERSONAL free of charge at the CSG eSERVICES portal. It allows you to request free M4 PERSONAL software licenses for every machine in your institute (one account can request several licenses).
If you wish to use your M4 PERSONAL data to drive CNC machines, for example, the portal also allows you to convert your data to DXF/DWG or PDF format. We have a special program for educational establishments where we add conversion credits to your account, allowing you to carry out conversions for free once certified that this is purely for non-commercial use.