Virtual Reality Viewer for 3D CAD models
View 3D models of your products in virtual reality. Benefit from the many advantages of VR and start with our viewer!
Or contact our consultants on
+49 2841 91840
The Engineering world is evolving. CAD models of products, machines and even entire plants can now be used for applications that go far beyond design. The introduction of Virtual Reality (or VR for short) brings many new possibilities and advantages for product design, production, sales and marketing.
i4 VIRTUAL REVIEW software enables designers and engineers to immersively view CAD models in Virtual Reality from the first-person perspective. For sales and marketing, i4 VIRTUAL REVIEW offers considerable advantages when presenting products at customer meetings, events and trade shows. Even the largerst machines and systems can now be presented anywhere, and visualised at their actual size.
i4 VIRTUAL REVIEW Advantages summarised
Evaluate new concepts or ideas in virtual reality (VR): Saving the production of physical prototypes
Obtain feedback for planning from installation, service or maintenance: Avoids problems in later project phases
Present products to customers in virtual reality (VR)
Use at events and fairs
Trigger a high sense of innovation through virtual reality (VR)
Inspect the assembly, before even one part has been manufactured
Check for serviceability and the necessary free space
Inspection by customers
Intuitive operation supported by integrated tutorials
High performance allows multiple models to be loaded
Supports common hardware and VR glasses
i4 VIRTUAL REVIEW – your entry into industry 4.0
Digitalisation is constantly progressing and the Industry 4.0 initiative is a significant step in this direction. The use of virtual reality for design, sales and marketing is one of the innovative steps that many companies are looking to take. i4 VIRTUAL REVIEW offers you the easiest way to take this step .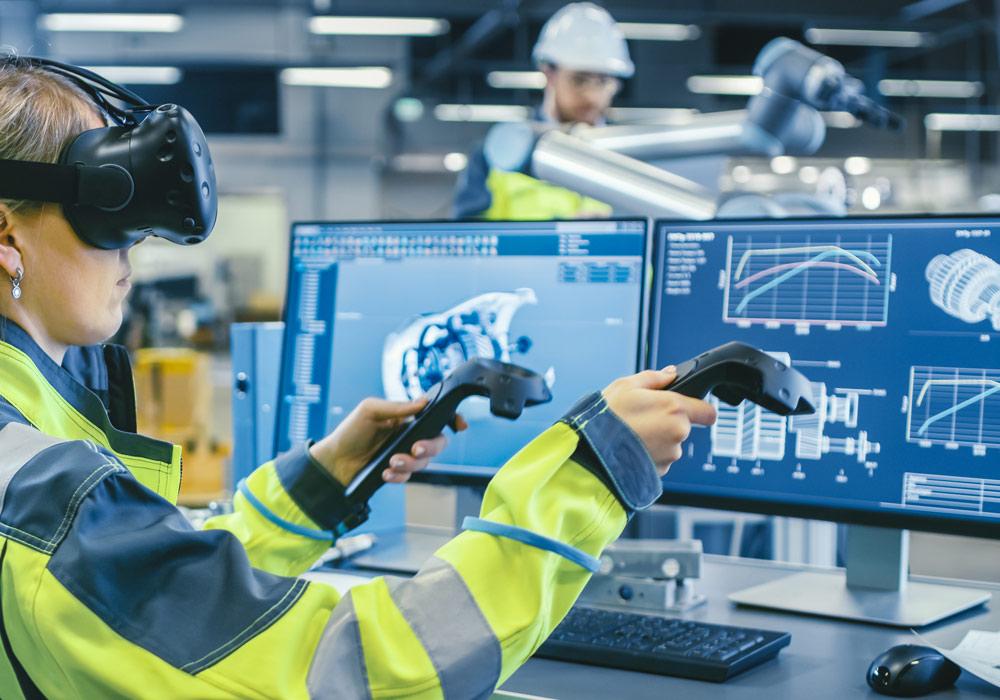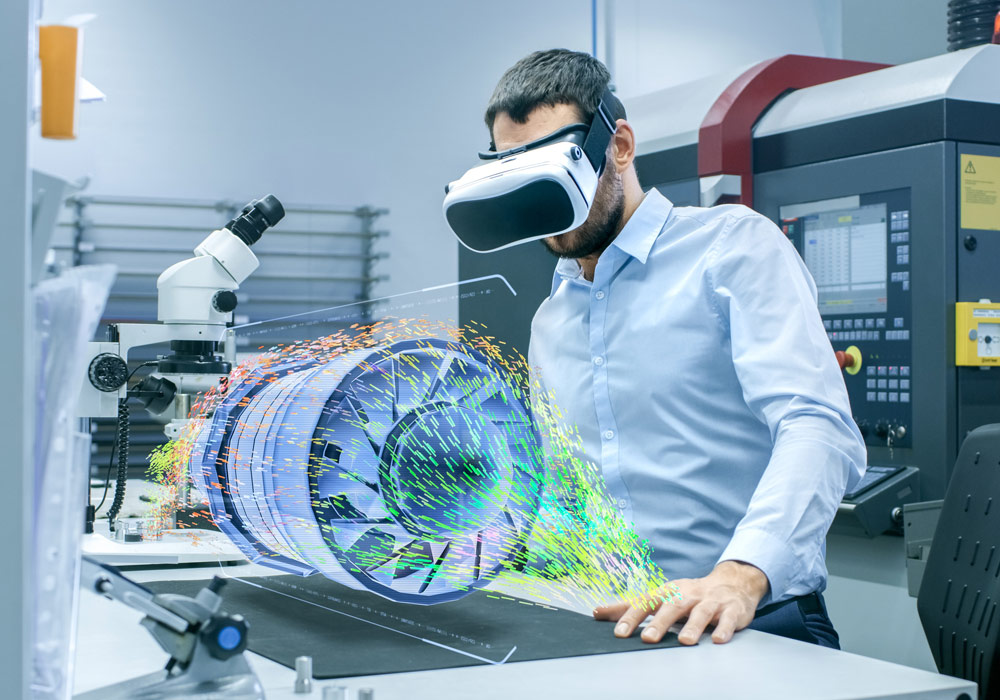 Early detection of design faults with i4 VIRTUAL REVIEW
The design and construction of factories and the machinery they contain, requires ever higher accuracy. However, certain problems are often only noticed during assembly or operation. This is because they only become apparent when the machinery is positioned in its intended location. i4 VIRTUAL REVIEW helps to detect faults at an early stage by allowing designers, fitters and service engineers to check 3D CAD designs in virtual reality prior to construction.
i4 VIRTUAL REVIEW enables customers to immerse themselves in VR
Sales teams are always looking for impressive new ways to demonstrate products live. Product marketing also benefits from being able to clearly explain complex machines and systems. This is precisely what i4 VIRTUAL REVIEW offers. Your machines and systems can now be demonstrated live in virtual reality. With i4 VIRTUAL REVIEW, multiple complex machines and large systems can be simultaneously viewed together.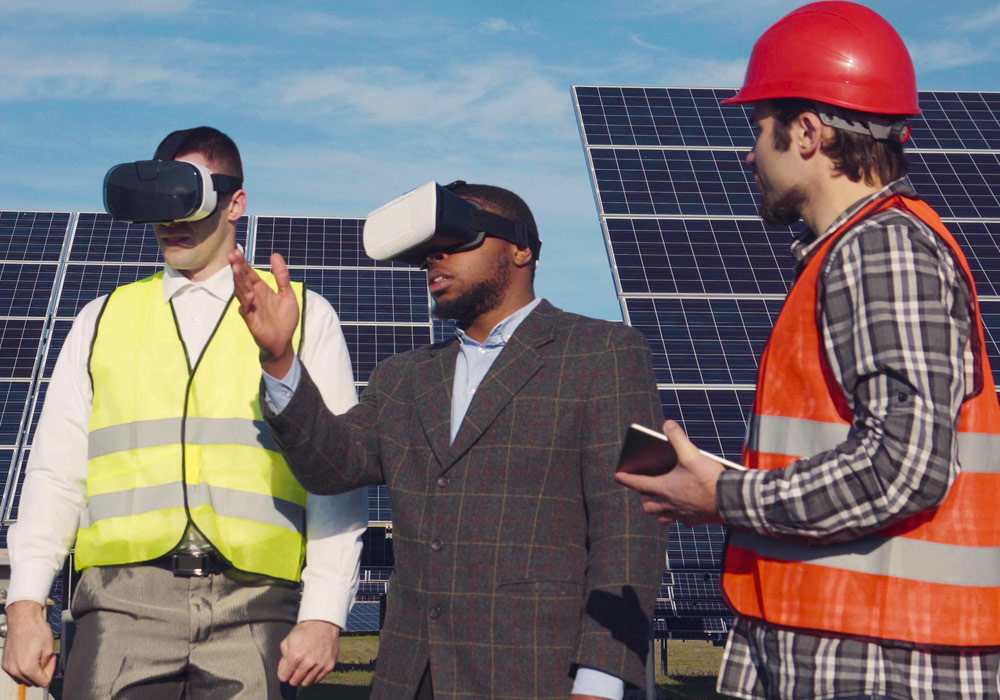 Or contact our consultants:
+49 2841 91840
Features to meet all your challenges
Meta® (Oculus) Quest 2, Quest & Rift
HTC Vive®
Microsoft® Mixed Reality
OBJ
FBX – Industry standard 3D file formats generated by many 3D modeling systems.
Further formats will follow
New STEP to FBX converter with model simplification
CAD Schroer now offers a STEP to FBX converter for models in STEP file format. This includes the option of simplifying STEP models before automatically converting them to FBX format.
Start your VR project now
Start your test now or get advice
Apply for your trial license for our VR viewer now. Let our experts advise you.
More i4 VIRTUAL REVIEW Videos
i4 VIRTUAL REVIEW Request information