The 3D software for plant engineering
Piping Design with 3D layout, P&ID, Piping Isometrics, Building design and much more in one comprehensive package. Benefit from the advanced functionality and great service.
Request M4 PLANT Trial Version
3D software for plant design across all disciplines
The M4 PLANT plant design system offers extremely high productivity through its wide range of specialised tools for design tasks such as piping layout, steelwork design and HVAC duct routing, all driven by extensive, and extensible, component libraries supplied with the software. M4 PLANT provides a flexible plant engineering solution regardless of project size. Its multi-user relational database approach provides a rules-based, specification-driven 3D design environment for all the major plant design disciplines, including P&ID driven process piping. It provides detailed engineering review capabilities as well as external 3D walk-through tools for project stakeholders.
Advantages of designing your factory or plant with M4 PLANT
M4 PLANT addresses the entire design process for plant design and factory layout projects. The 3D software provides the basis for rule-based quotation creation, integrated design, technical presentation, detailed design and documentation of your projects. With M4 PLANT, your projects can be planned even faster, regardless of size, to a very high standard from the very first step.
Our products are used worldwide with over 250,000 licenses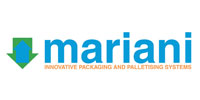 "M4 was the only package that offered the full variety of tools within a single software suite and the ability to design our own parametric catalog components. It is easy to manage and administrate without any special memory requirements. Finally, CAD Schroer values long-term relationships as much as we do."
Marcello Zanella, Layout Manager at Mariani
Modules & functionality for all your needs
The M4 PLANT factory layout and plant design software has a modular structure and can easily be tailored to meet your requirements. The individual modules cover a wide range of design disciplines. The software also offers a comprehensive range of advanced functionality to improve your designs.

Site

Buildings

2D/3D Layout

Mechanical Handling

Cable Routes

Ducting

P&ID

Pipework

Piping Isometrics

Steel Design
2D/3D Design

Live Tour,
Video & VR
Further Capabilities of the M4 PLANT Software
Extensive catalogues and comprehensive quality control
With M4 PLANT, 3D pipework design is "spec driven" using project-specific specifications. The system is supplied with extensive piping component catalogues, to support the rapid design of entire pipe systems. Automated consistency and collision checking ensures a high quality, error-free design. The project's cost effectiveness can be checked at any time by means of reports and parts lists that are automatically generated by the system.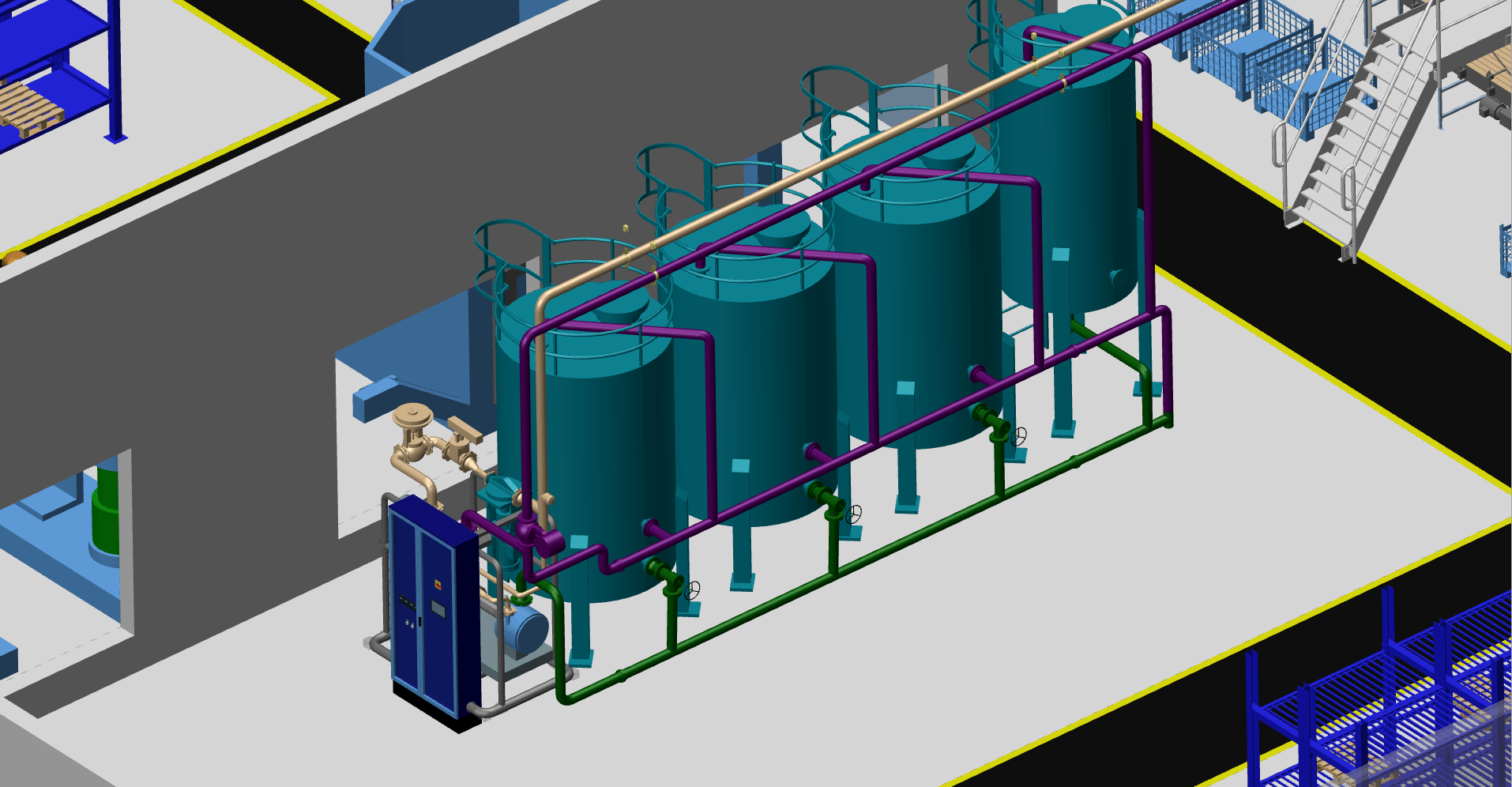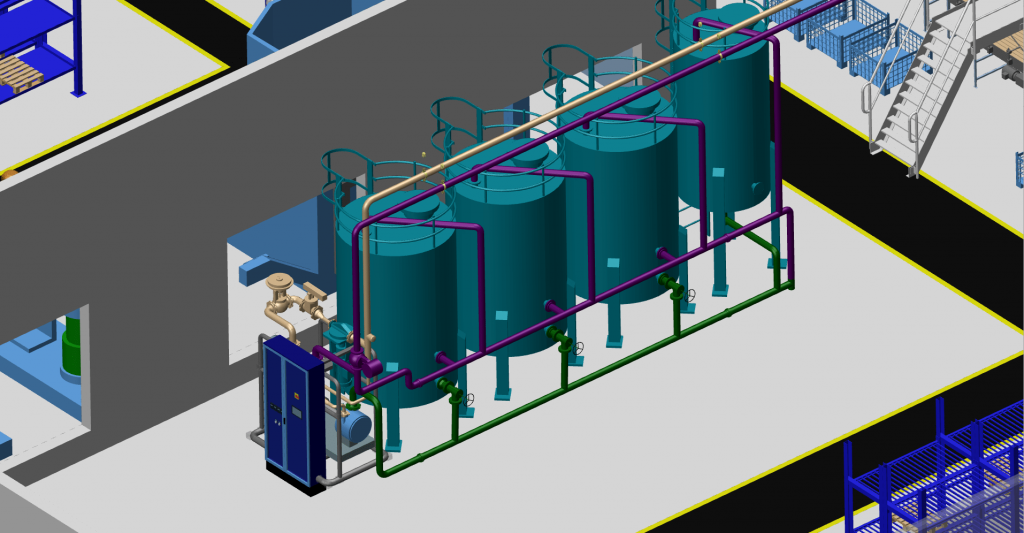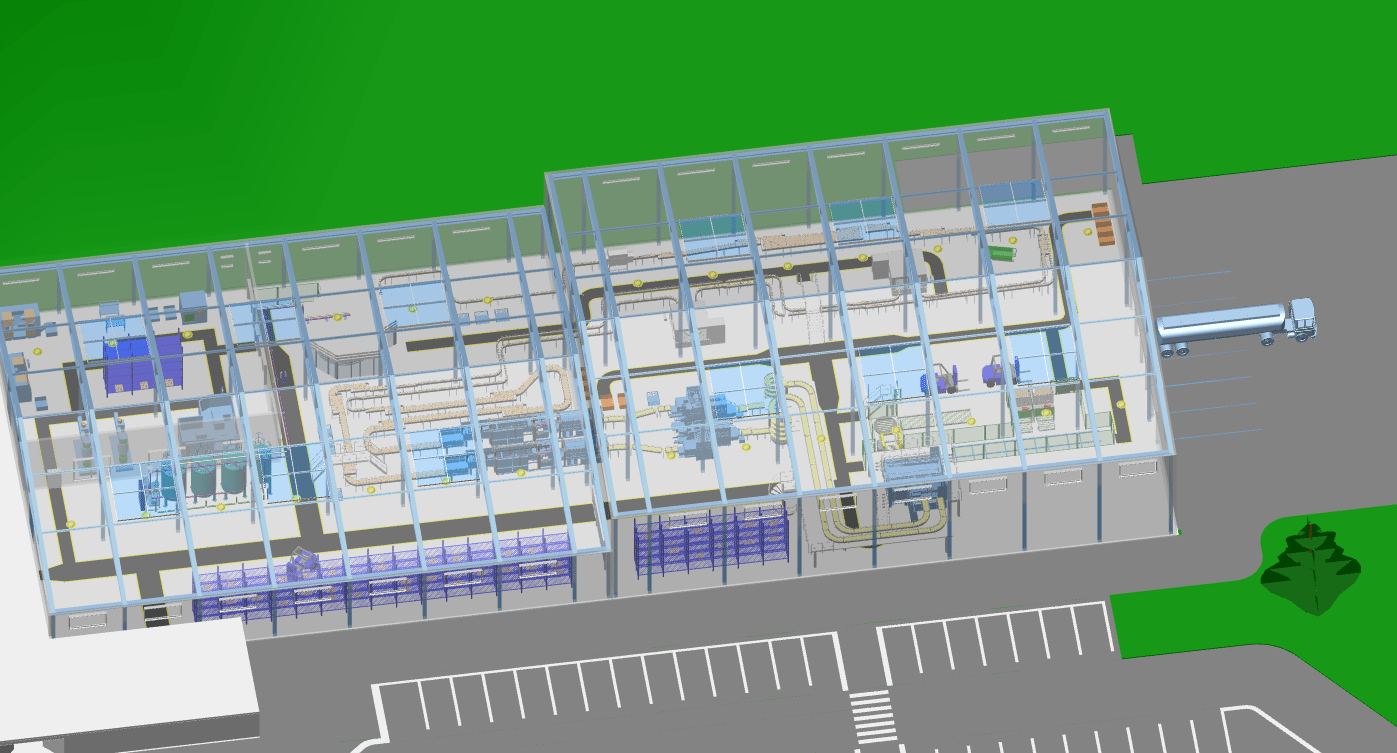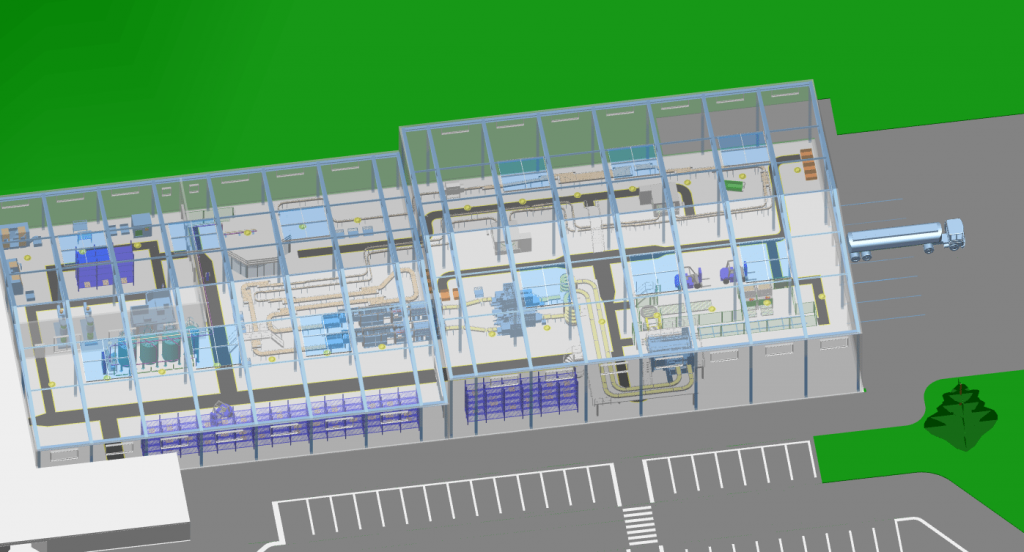 M4 PLANT accelerates your digital transformation
Learn about the new features and technical innovations in the new M4 PLANT release that will help you grow your business and strengthen your competitive edge.
Industry-specific tools for your success
Adapt the M4 PLANT system to meet the individual requirements of your company. M4 PLANT's extensive customizability allows you to automate your everyday design tasks to achieve optimum productivity and quality.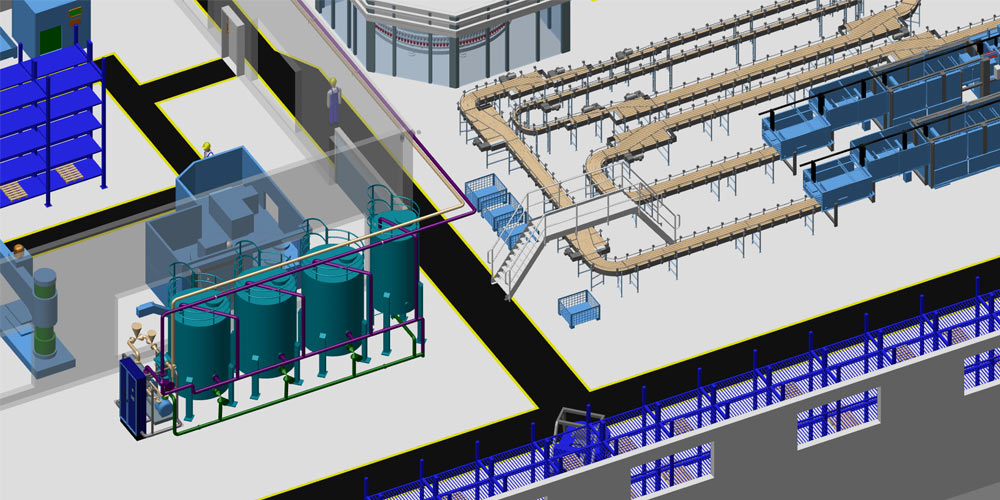 M4 PLANT – Packages Overview
Factory Layout & Mechanical Handling
Factory Layout & Plant Design
* The price quoted includes a single-user license to use the software for a period of 12 months. Technical support and maintenance services are also included. At the expiry of the 12-month period, the term is automatically extended by a further year at the list price applicable at that time, unless either party gives written notice of termination at least 60 days before expiry. The prices quoted are only valid for the euro zone. Other regions on request.
Your factory layout or plant design project
Start your free trial now or contact us for advice
Complete the below form and we will automatically send you a trial download link. You can also use our extensive video tutorials and receive online training from an expert, free of charge.
The information from this contact form is automatically forwarded to us via a secure connection and stored by us for further processing. By submitting the contact form, you agree to our data protection guidelines and thus to the storage of your personal data.
FAQ: Your frequently asked questions and our answers