Augmented Reality Solutions for Industry
Venture into the world of augmented reality
CAD Schroer offers its customers an easy entry into the world of Augmented Reality (AR). Tailorable AR applications developed by CAD Schroer enable customer requirements to be implemented in the least possible time. The customer's 3D CAD data can also be processed and incorporated into the AR applications.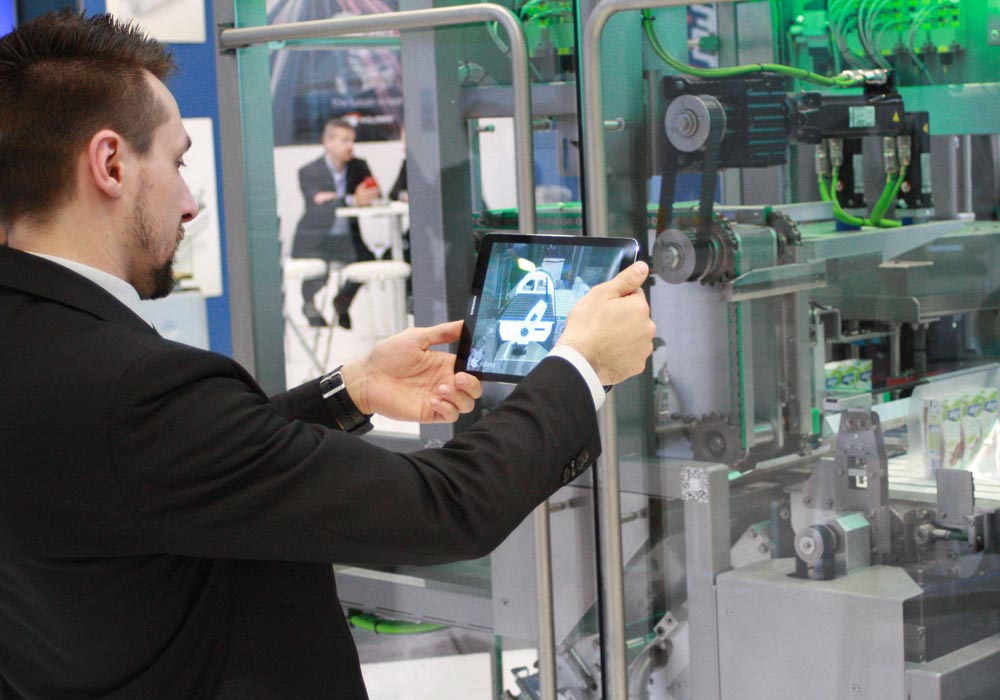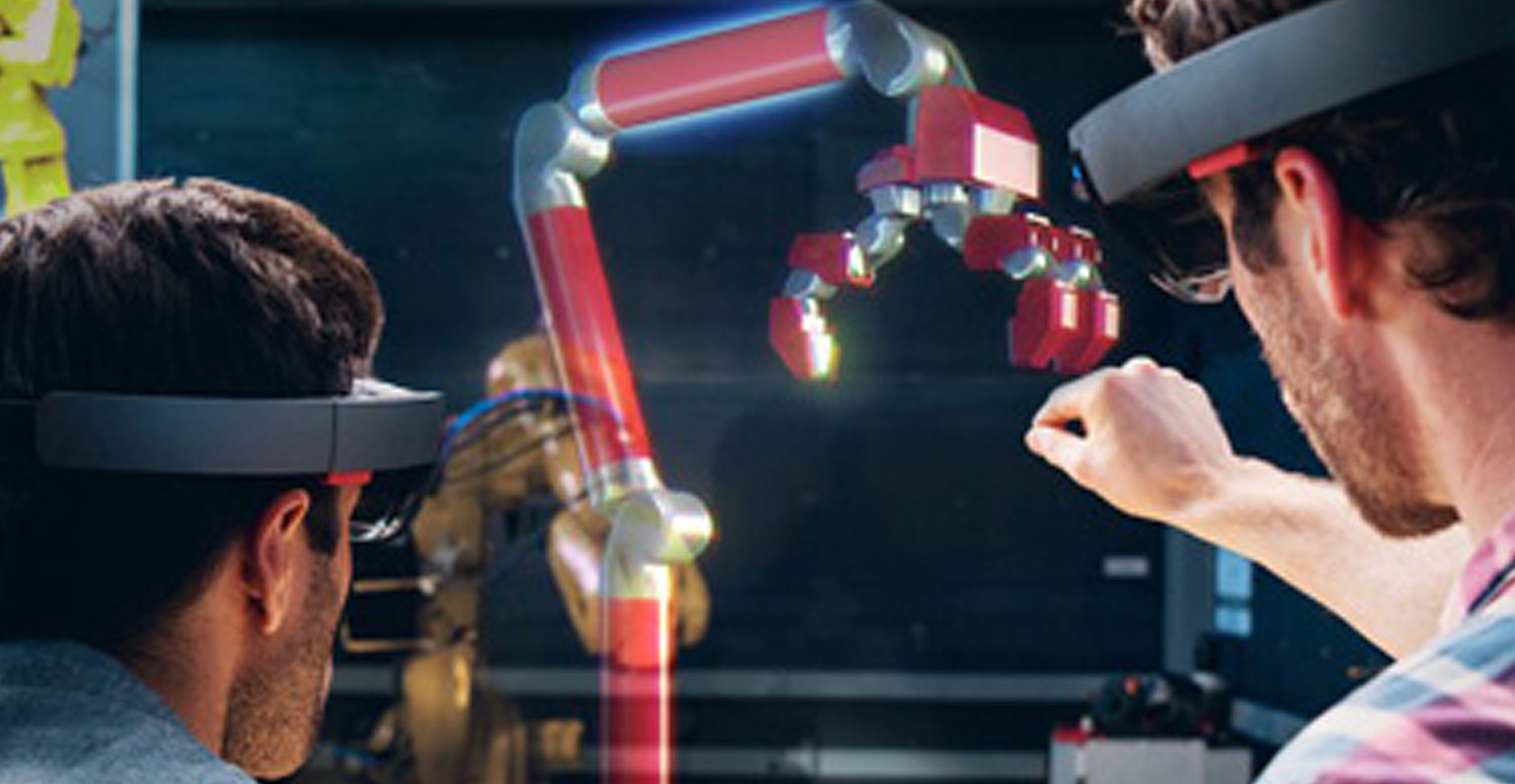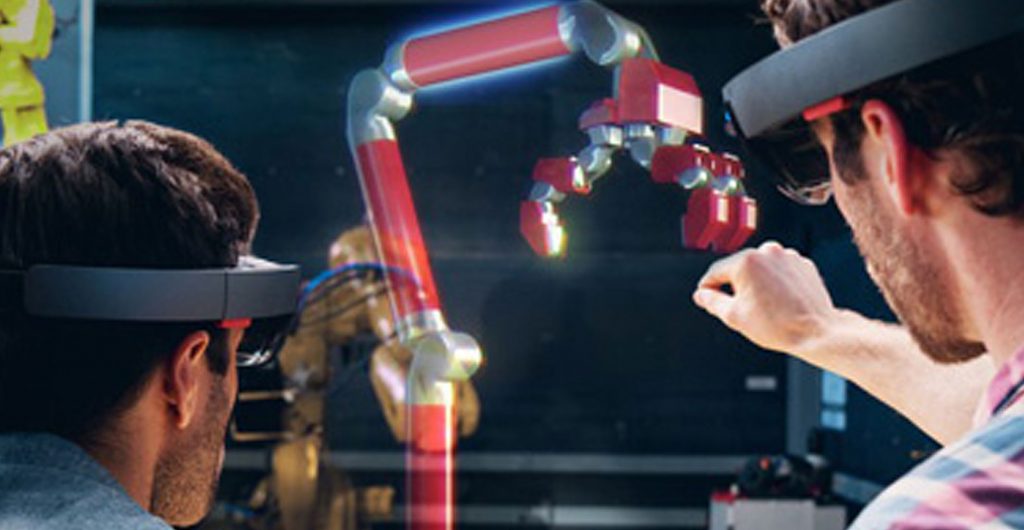 Tailor-made AR applications
CAD Schroer's developers pay close attention to individual customer requirements and develop AR applications that precisely meet their needs. They aim to offer the highest degree of usability and an outstanding AR experience. The functions of machines and systems can be further illustrated with individual animations.
AR Apps for Sales and Marketing
Your product marketing can benefit substantially from the use of AR applications. Customers use our AR applications at trade shows and in product presentations to virtually display very large machines in the real world. Animations are used to illustrate the detailed workings of the machines and to simulate motion sequences. In addition, AR catalogue apps are used to extend product catalogues to include 3d models of individual products.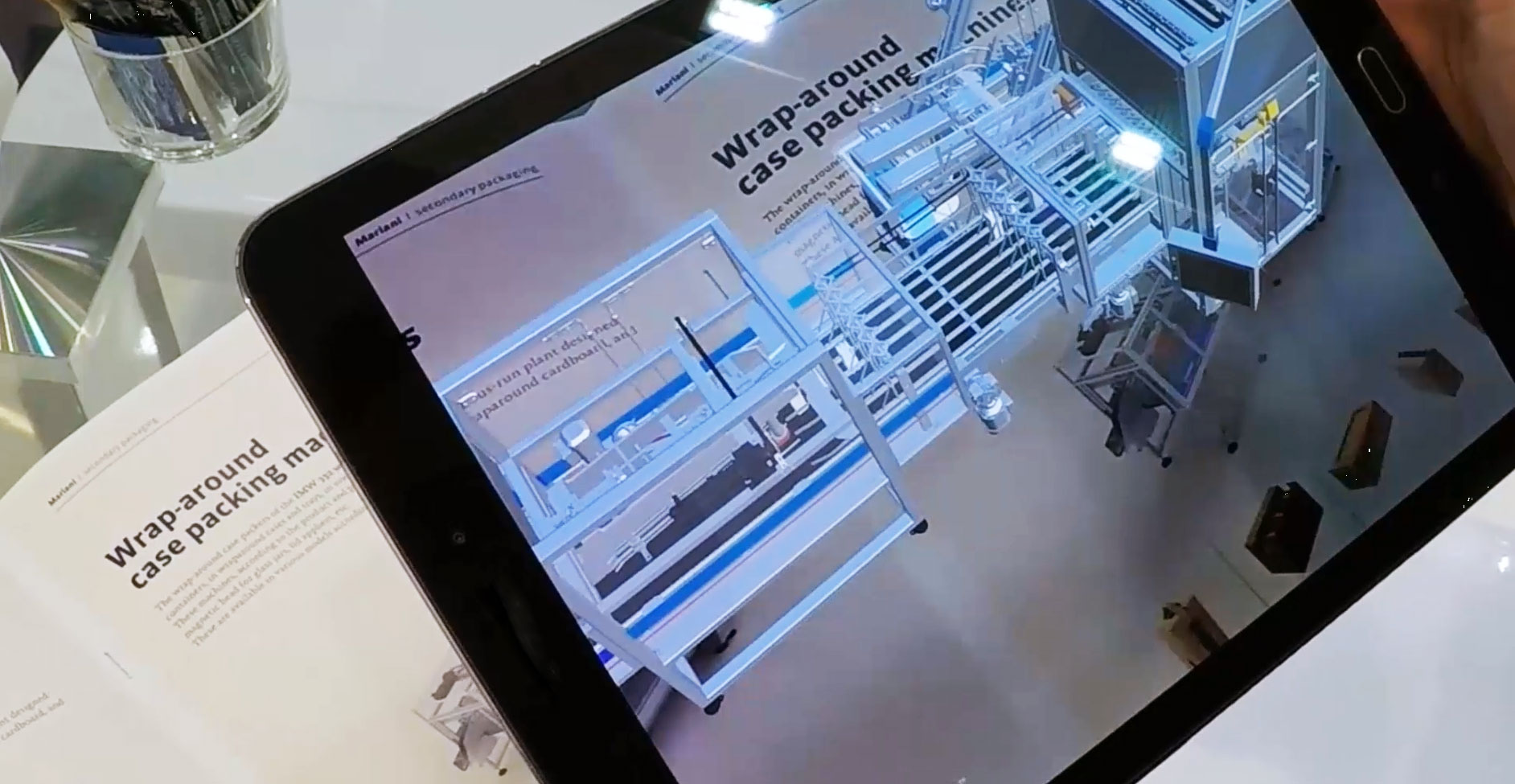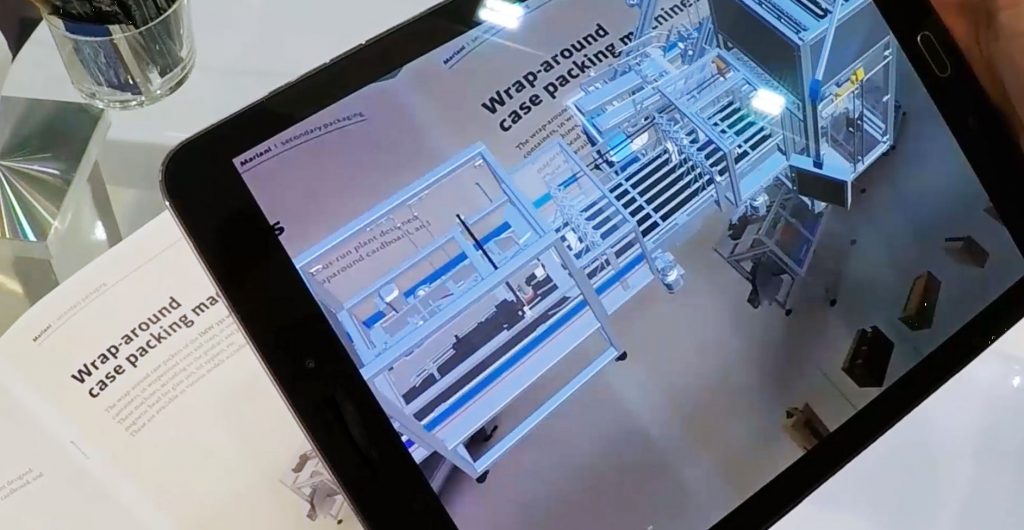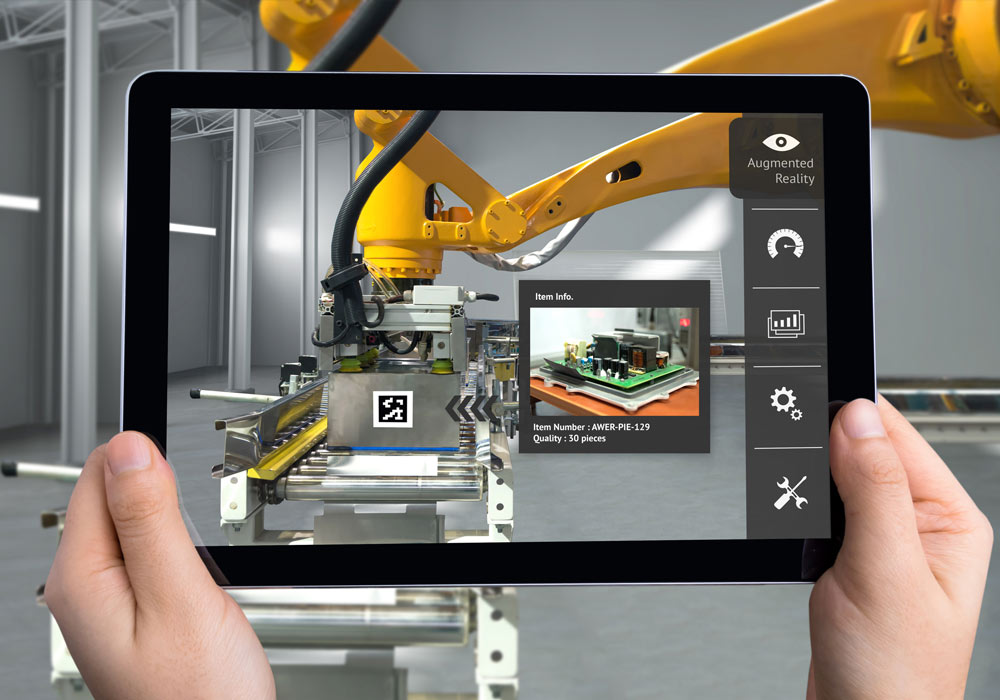 Maintenance applications also benefit from augmented reality. For the maintenance of machines, relevant information is displayed in real time in the user's field of view, which considerably simplifies the maintenance process. To achieve this, CAD Schroer creates AR applications that display context-sensitive information to ensure the maintenance team has the right information at the right time, thereby reducing downtime and saving costs.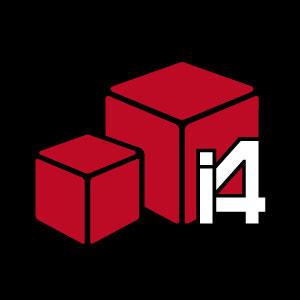 The i4 AUGMENTED REVIEW AR app provides functionality for loading and viewing 3D models in augmented reality. All the user needs is an AR compatible smartphone or tablet. Models with a size of up to 4 MB for FBX files and 7 MB for OBJ files can be loaded. The PRO version is required for loading larger models.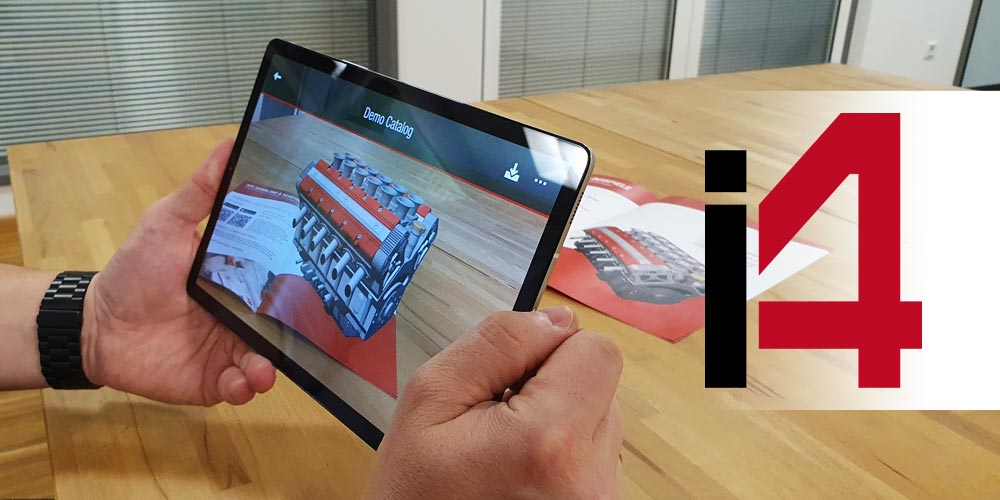 Augmented Reality (AR) offers your company new possibilities to bring data sheets, brochures or catalogs to life. With the help of AR, your marketing documents can not only contain simple photos or images, but also three-dimensional models that are displayed above the images to match the content.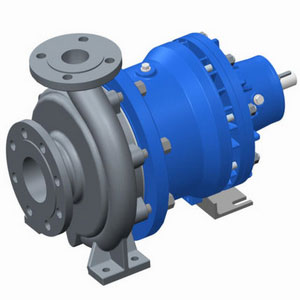 We have created several AR Apps based on existing CAD models for our customer Klaus Union GmbH & Co. KG. These Apps include a variety of animations to showcase the functionality and benefits of their pumps and fittings. This type of App is ideal for sales and marketing use at trade shows and customer visits.
Get in touch with CAD Schroer today. Contact us to find out about our bespoke consultancy, development and training services, our pricing, or to talk about the feasibility of a particular project you have in mind. It's free and without obligation.