CAD Schroer Customer Day 2014: A Provider Who Listens
In CAD Schroer's new offices, customers got their hands on new developments informed by their feedback, and hobnobbed with like-minded engineers
Cambridge, UK and Pittsford, NY – 2 April 2014: "Today you shared many new possibilities and future plans with us. You showed us that you not only carefully study your customers' requirements, but that you also act upon them," said one of the many customers who considered it a day well spent.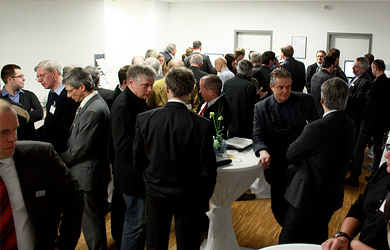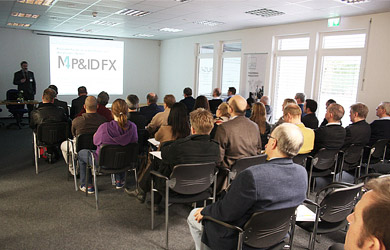 New Products, New Developments, and a New Generation
CAD Schroer's customers came to find out about the engineering software provider's latest developments, to get their hands on some prototype software, and to network with like-minded users.
This year CAD Schroer was able to share a plethora of new product developments, including a new mid-range product line, which includes the standalone process and instrumentation diagramming system M4 P&ID FX. Customers also had a first glance at M4 ISO, a new solution for the automatic generation of pipe isometrics from M4 PLANT 3D piping design data.
Different demonstrations showed how feedback from a loyal customer base has informed the latest developments in the M4 PLANT plant design software and the M4 DRAFTING parametric drafting system.  And a tantalising glimpse into the next product generation was followed by some hands-on workshops to glean customer reactions and preferences.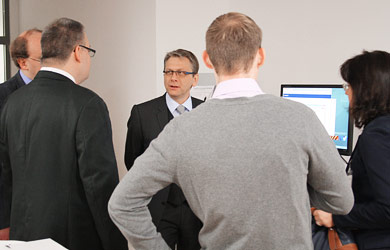 A Huge Reward When Customers Care
"Our customer day offers a great opportunity to find out the things that really matter to our customers, and the challenges they face every day," says CAD Schroer Managing Director Michael Schroer.
"It's a huge reward for our hard-working teams when customers take time to come see us, and when they recognise that we really do listen to their needs and continue to develop technology that helps them deliver superior solutions to their customers."