Small systems can be designed and built even better with the help of a 3D system. This makes it possible to design plants of any size.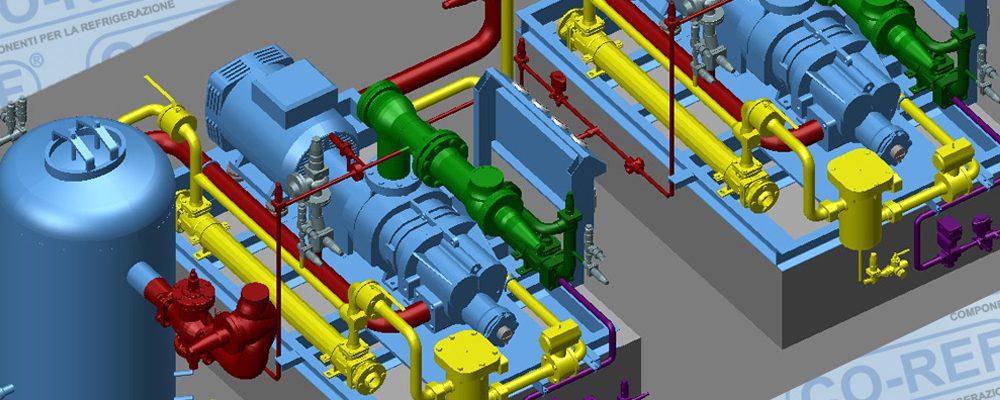 Small plants are often still designed in 2D. The purchase of a 3D system may not seem to be worthwhile at first glance, but on closer inspection, 3D design offer many advantages and saves a lot of time.

Compared to their larger siblings, small process plants are comparatively manageable. They often form a self-contained system that can be integrated into larger plants. These small systems are often designed using only P&IDs and 2D drawings. But even here, the creation of a 2D drawing with multiple views to define the pipework is often very time-consuming and error-prone. Consequently, the design phase is protracted and very uneconomical for both the project and company.
Plant design software for small projects
If you look at a typical small plant that has been designed in 3D, it will often appear to be clearly laid out. This is because 3D software offers many advantages when designing small plants. The exact positioning of equipment and routing of pipework is easy to achieve in 3D. Detailed 2D drawing and parts lists can also be automatically generated from the model in just a few seconds. This saves many working hours per project, even with small projects, and design errors can be avoided through automated collision detection.
Reuse projects
Individual project components can be used in the 3D software as the basis for new projects. In this way, 3D design data can be copied and adapted to suit new requirements. However, templates can also be created for individual parts of a project and then loaded into new projects. The creation of such modular systems saves a lot of project time.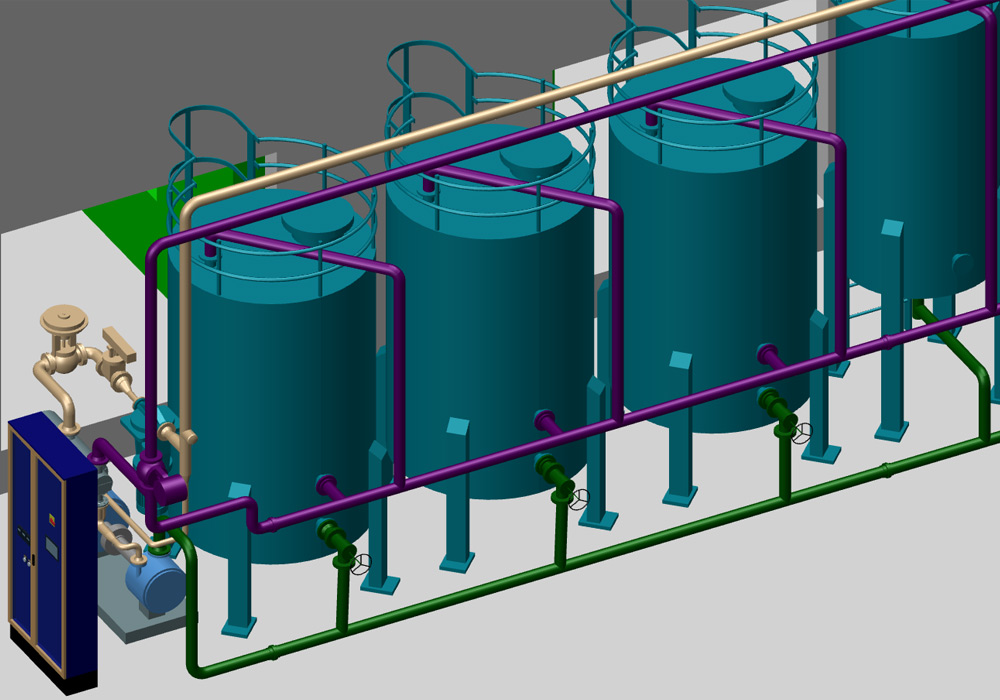 Make the switch to 3D – Who dares wins
In this age of increasing digitalization, many companies recognize the need to position themselves more strongly in the field of design. One such company is CO-REF, a manufacturer of compressors for the refrigeration industry. CO-REF relies on CAD Schroer's M4 PLANT 3D software from start to finish throughout their design process to significantly reduce project timescales and ensure design quality.
Learn more about a compressor manufacturer that has significantly reduced project lead times with M4 PLANT
"M4 PLANT has opened up new possibilities for project design, so that we can now design our compressors even more precisely. In addition, a 3D design provides our customers with an accurate overview of the installation layout, enabling them to quickly provide us with feedback," says Mario Corcione, designer at CO-REF. "With M4 PLANT , design errors have become a thing of the past for us. As a result we have been able to dramatically shorten our project design times, which significantly increases the potential for cost savings".
Try 3D software on your own project
In order to be able to fully appreciate the advantages of 3D design, you simply have to try out such software on your own projects. To make it easy for 3D newcomers to get started with 3D plant design, software developer CAD Schroer offers a free trial version of its M4 PLANT plant design software. This can be used to try out the software on your own projects. Companies can also access video tutorials and 1-to-1 support to ensure a quick start with the software. CAD Schroer also offers attractive special offers to facilitate your entry into the world of 3D.
The design of small process plants with a professional 3D system like M4 PLANT brings many advantages and considerable time savings.