The virtual factory becomes a reality
The path from 2D layout to Virtual Factory does not have to be long. Design software used in conjunction with a VR viewer leads the way
Virtual Reality (VR) is becoming commonplace due to its increasing popularity in the gaming industry. Companies within industry are also now recognizing the benefits of this technology and are starting to use it. The ability to virtually review designs even before the first physical prototype is created offers enormous advantages for companies.
The path to a virtual factory
Factory design methods are advancing rapidly, and even though research has already made far-reaching progress in process and material flow optimization, the results are only slowly finding their way into industry. This is where software providers for factory design come in. As a result, proven design methods are being increasingly incorporated into the functional scope of their software systems. This means that even a small restructuring of a part of the production plant can take place on the basis of optimized design.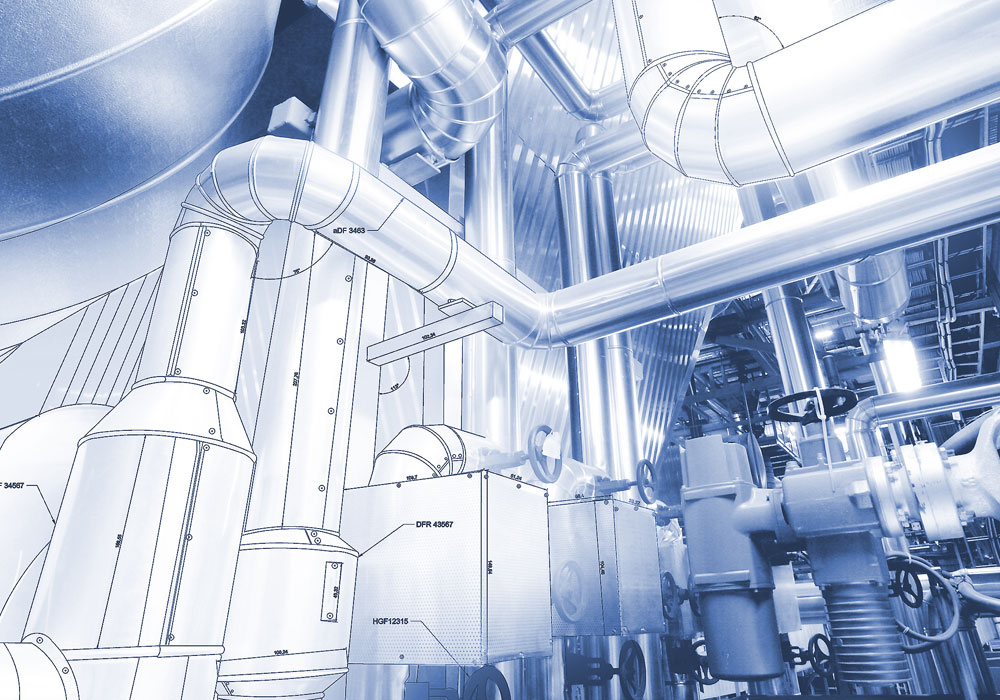 3D factory layout made easy
The optimized results for the layout planning are continuously recorded in a 2D system. This does not correspond to the modern factory planning, because quality of the planning decreases strongly with a purely two-dimensional view. However, some CAD software providers also offer the option of transferring 2D planning to 3D planning. All 2D symbols contain a 3D model as a counterpart, so that the 3D planning is automatically carried out with the 2D layout. A clever combination, so that a 3D planning is automatically generated despite the usual 2D working method. The planning can then be further optimized by additional quality controls, such as collision checks.
The added value of a virtual factory
Once the 3D factory layout is finished, it is often further optimized in several project meetings with the team. The feedback of other employees, for example from production or service, is often decisive for the success of the new project. A particularly resource-intensive sub-process is the presentation of the data. Currently, these are presented with the help of a beamer either as videos or in the form of screenshots.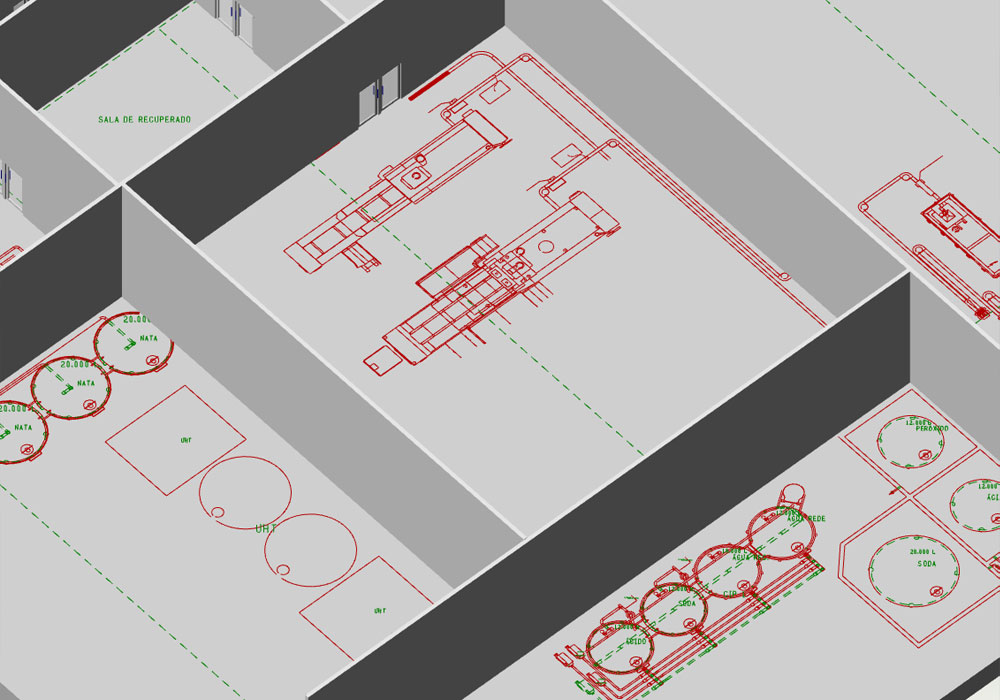 SMEs benefit from modern factory design
It is often wrongly assumed that the cost of using virtual reality for factory design is too high, especially for small and medium-sized companies. For this reason, corners are often cut during the design process. This means that potential is lost and it becomes harder to align production with increasing market demand at the design stage. Companies that use virtual reality to allow staff to immerse themselves in their new factory design, quickly benefit from the advantages. The use of VR often leads to the identification and elimination of problems that would otherwise only have become apparent later on. It is much cheaper to fix problems during the design phase than it is to rectify them during construction, and especially before the plant becomes operational. A very concise argument, especially for SMEs, when it comes to weighing the benefits of the virtual factory today.
Design systems continue to develop
The path from 2D layout to 3D design, to a virtual factory does not have to be complicated. Software providers like CAD Schroer GmbH offer a state of the art solution. With its factory layout software, entire buildings and production lines can be quickly designed, no matter how large or complex they are. The 3D factory model can then be easily exported to the popular FBX format. The FBX file can then be viewed using a VR viewer.
With the i4 VIRTUAL REVIEW VR viewer, which is compatible with Microsoft Mixed Reality, CAD Schroer offers a direct way to achieve and experience a virtual factory. The software developer also supports companies in getting started with VR by providing 3D modelling services to customers whose machinery and buildings are not already available in 3D.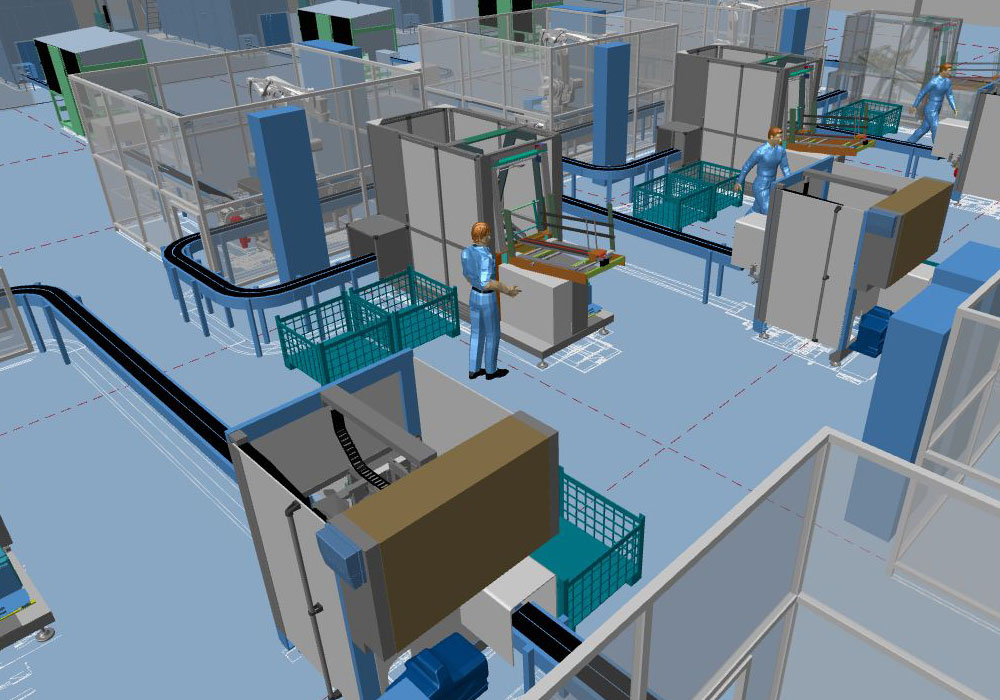 See for yourself M4 PLANT & i4 VIRTUAL REVIEW
Test the 3D factory planning software M4 PLANT yourself now. Download the software and test it. The CAD Schroer team is currently offering free online support for the test phase. Contact us if you would like to test i4 VIRTUAL REVIEW.
CAD Schroer helps companies realise their first project and paves the way to their first virtual factory based on simple 2D layouts.