i4 MEETING – The innovative platform for VR meetings
The new platform for VR meetings is now officially available. Users can now meet using their own models in virtual reality
The newly developed i4 MEETING VR platform enables users worldwide to meet online in an individually designed virtual world. Users can now book their own VR worlds.
Online meetings are already part of everyday life for many companies. Staff and customers regularly meet online to discuss projects and for presentations. But the experience is limited to showing product videos and images which fail to convey a true sense of size and space. There is also no common room or space where participants can gather to realistically view products.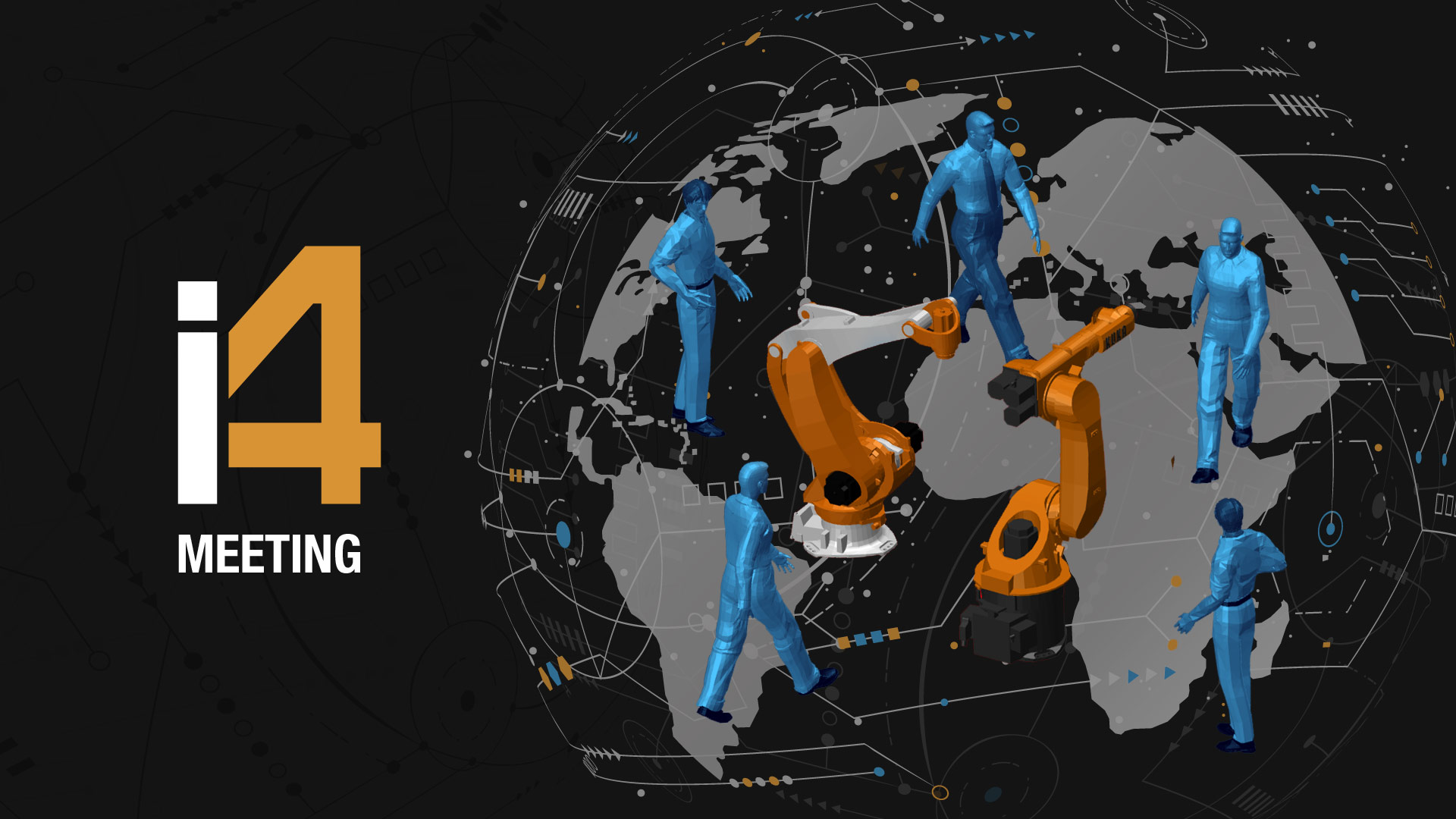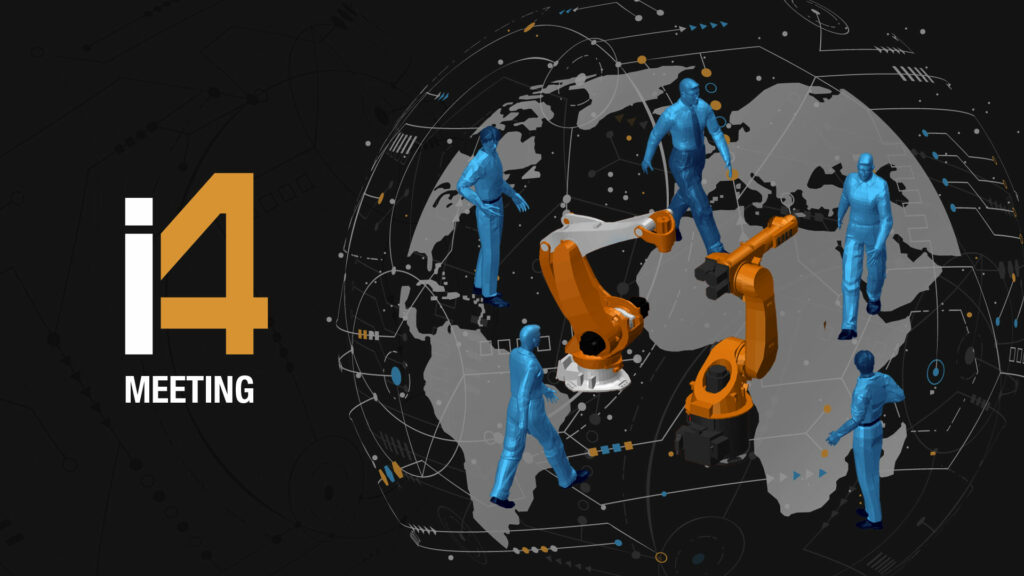 Experience online meetings in an innovative way
With i4 MEETING, the online meeting has been reinvented to provide a shared experience for all participants in virtual reality (VR). Companies can create VR worlds containing their own 3D product models. Attendees can then experience these VR worlds using a PC, tablet or VR glasses. I4 MEETING is a thoroughly innovative meeting solution that is now a reality.
One solution for all industries
Due to the low entry requirements, i4 MEETING can be used by almost any industry. Products can be presented in a very innovative way in a VR environment. Companies can upload their own 3D product models to realistically present them during a meeting. Meeting participants experience the products full-size in virtual reality. Of course, a comprehensive meeting solution also requires communication. With i4 MEETING, users can simply talk to each other. Everyone can activate their microphones at the push of a button to talk to other participants.
Easy access through a versatile range of clients
Access to an i4 MEETING can be via browser, tablet, PC or VR glasses. Users simply choose an avatar and a display name and then join the meeting. They can then move freely around the VR world and also see the avatars and names of other participants. The i4 MEETING client used to access the meeting determines how realistic and immersive the virtual meeting experience will be. Of course, the highest level of immersion is achieved by using VR glasses, which enable users to experience the virtual meeting very realistically.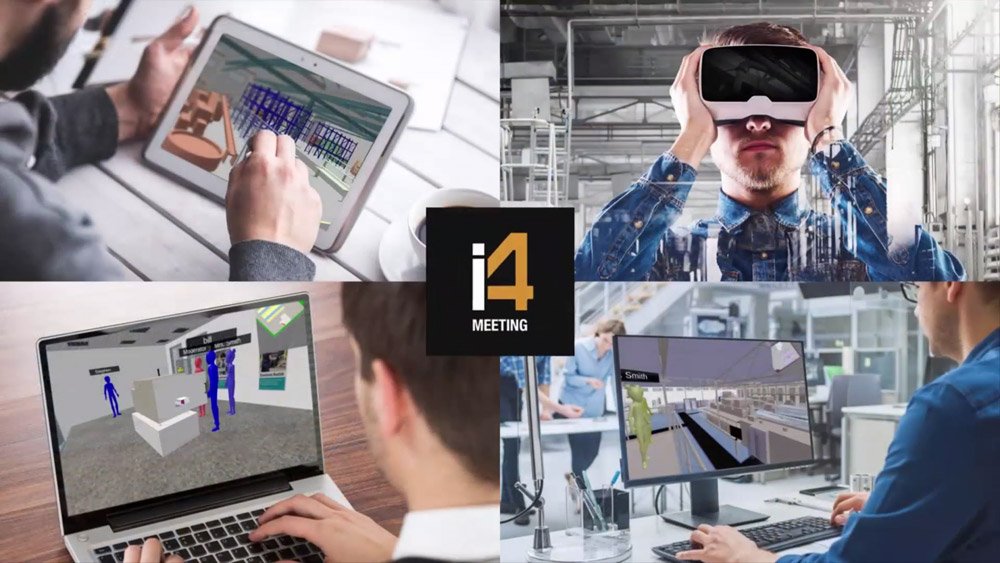 Experience VR meetings for yourself right now
The possibilities for creating innovative meeting experiences with i4 MEETING are almost limitless. For anyone who would like to experience an i4 MEETING, several trial meetings with different VR worlds are available. Users can immerse themselves in VR worlds containing entire factories, plants and buildings.
The new i4 MEETING platform for VR meetings is now officially available.
Users can now meet for the first time using their own models in virtual reality.