A Cut Above: MEDUSA4 Removes the Competition at OERTLI
Custom Precision Tool Design with MEDUSA4
"Alongside higher productivity, our investment in MEDUSA4 offers us greater automation capabilities, and the ability to standardise our CAD landscape across our group of companies. Integration issues should also become a thing of the past."
Mr Bruno Ehrle, Head of Technology at OERTLI Werkzeuge AG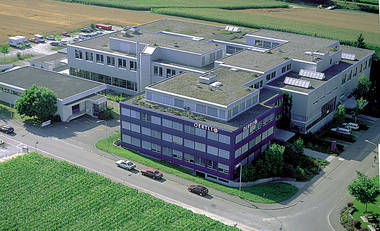 OERTLI has announced that it is replacing all of its existing 2D licenses with CAD Schroer's MEDUSA4 design automation suite. The aim: a uniform systems strategy, integrated data management, and design process automation from pre-sales tender designs through to the production of precision tools for solid wood.
OERTLI is a world renowned supplier of high-quality, often customised, precision tools for machining wood and plastics. Its designers at Swiss headquarters collaborate with eight subsidiaries and numerous partner organisations worldwide. OERTLI's directors have recently decided to replace the group's other 2D software with MEDUSA4, ensuring that its uncompromising product quality is matched by equally high standards in its corporate systems and data integration strategy.
"Alongside higher productivity, our investment in MEDUSA4 offers us greater automation capabilities, and the ability to standardise our CAD landscape across our group of companies. Integration issues should also become a thing of the past," writes Bruno Ehrle, Head of Technology at OERTLI Werkzeuge AG, in a recent article in the company newsletter.
Standardisation and Design Automation
MEDUSA has a long history in OERTLI's design offices. "We've been using MEDUSA for many years for the detailed design of the tools we sketch with our other 2D system in the pre-sales phase," explains Mr Ehrle. "We have some very good MEDUSA4 automation routines and customisations, integrating design data with our CNC machines. We recently upgraded to the Fourth Generation, MEDUSA4, and quickly saw the potential for moving it into the pre-sales design department." MEDUSA4 will now help to automate OERTLI's complex and unique processes in the pre-sales conceptual design arena, replacing the competition.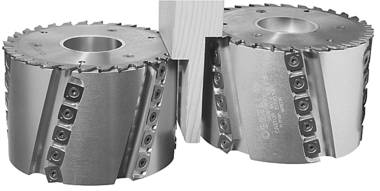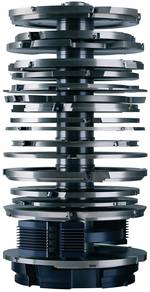 OERTLI's business is all about quality and precision, not mass production. The company often develops complex custom tools, such as routers (or profile cutters) for cutting special wooden window profiles. "Customers discuss their window designs with us, from which we derive the profiles, i.e. design the mortise and tenon joints. We then customise our tools for their machinery in order to provide the optimal solution. This is not a small job; we have to determine the spindle position and the number and distribution of cutters to be used in order to achieve exactly the right result. That work currently has to be done completely by hand in the tender design stage. MEDUSA4 will help by automating significant portions of our conceptual design process."
OERTLI took the decision to replace its other 2D software with MEDUSA4 after careful consideration of its overall systems and process integration strategy. The company has recently introduced a new ERP system and plans to integrate MEDUSA4 with proALPHA®. "MEDUSA4 users will, for example, be given direct access to information contained in the ERP system, such as project numbers, item numbers for profile cutters, etc., and then process them in the CAD environment. Conversely, any deliverables resulting from the design process, especially parts lists, will be automatically transferred to the ERP system," Mr. Ehrle explains.
Engineering in Partnership
CAD Schroer's engineers are highly experienced in systems and engineering process integration and are working closely with OERTLI. "Customers always have the flexibility of outsourcing an entire integration project, or asking us to train up their staff to write their own customisations, giving them complete independence," explains Gilbert Koch, Head of CAD Schroer's Swiss office.
By selecting a flexible solution, ideal for complex custom designs, and an engineering partner offering a wide range of professional consultancy services, OERTLI is sure to maintain its cutting edge.
For more information, visit www.oertli.com