New Products
Optimised: CSG Update Client
The CSG Update Client enables maintenance customers to update the software as easily as possible directly via the Internet. In the new version, the Update Client has been highly optimised and now additionally updates the software during the installation.
New: Help & Tutorial Dialogs
From version 6.3, MPDS4 and MEDUSA4 offers new dialogs giving the user a better overview of the available user manuals, video tutorials and release notes.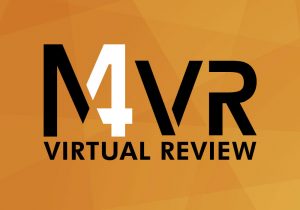 M4 VIRTUAL REVIEW is a new independent VR Viewer from CAD-Schroer and offers the possibility to have a virtual experience of the design data generated in MPDS4 or other CAD systems. The VR Viewer processes FBX data exported from MPDS4, so that a plant or factory, that is still in the planning phase, can experienced in virtual reality and presented far more effectively.