Extensive range of functions
M4 PLANT – Plant Design and Factory Layout Software
The plant design system M4 PLANT is a database-driven suite of powerful, multi-user plant engineering applications, providing the complete solution for every plant design or factory layout challenge. The system allows plant designers to plan and design complete process lines, plants or factories regardless of size.
M4 PLANT comes with a modern user interface. Over the years CAD Schroer has been collating and analysing feedback from users. The result is a clearly structured modern user interface with a ribbon menu and a context-sensitive dashboard; providing the user with even faster access to the clearly structured functions. In designing the new user interface, special emphasis was given to making the software intuitive for new users. All dialogue boxes and functions were updated to create an even more easily accessible and user-friendly design. Find out more …
A 3D project in M4 PLANT is organised in the form of a database managed within the software, an approach that offers many benefits, such as consistent backup, multi-user capability and version management. It also makes it possible to create plant and factory designs of all sizes. Additional properties can be fixed by defining the measurement system as either metric or imperial. This type of architecture also makes it possible to decide whether custom or universal catalogues should be used in a particular project. Find out more …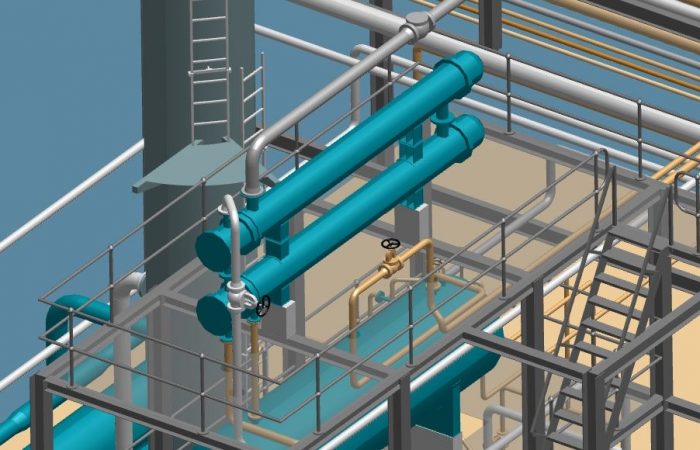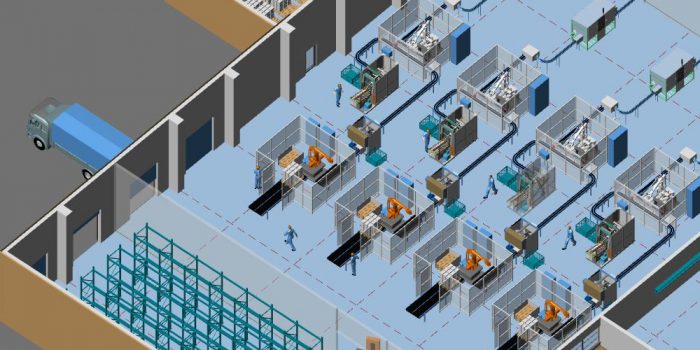 M4 PLANT possesses a varied range of 3D modelling functions that simplify the positioning of components in the 3D design world. For instance, grids aid the precise placement and orientation of models. Further coordinate systems can be added to the 3D world to simplify editing of individual design areas. Even when importing models, they can be directly simplified, modified and dynamically positioned. It is then very easy to dynamically move or turn individual components or entire groups. A copy function supports the user in creating one or several copies of the respective group. M4 PLANT also offers extensive functions, including autorouting, for quickly and easily connecting the positioned components with pipes, cable trays or air ducts. Find out more…
M4 PLANT incorporates 2D functionality that is fully integrated with the 3D world, which makes it quicker and easier to create complete projects. For instance, 3D buildings can be easily generated from 2D building plans, and 2D layouts can be transferred to the 3D world, with no media discontinuities. It is also possible to generate comprehensive 3D design models from simple 2D drawings of machines and tanks. Moreover, 3D installation and piping designs can be created entirely on the basis of a P&ID design. Extensive 2D drawings can be derived for the construction site and for documentation purposes, and it is even possible to automatically derive isometric pipe drawings from the 3D piping data. Find out more …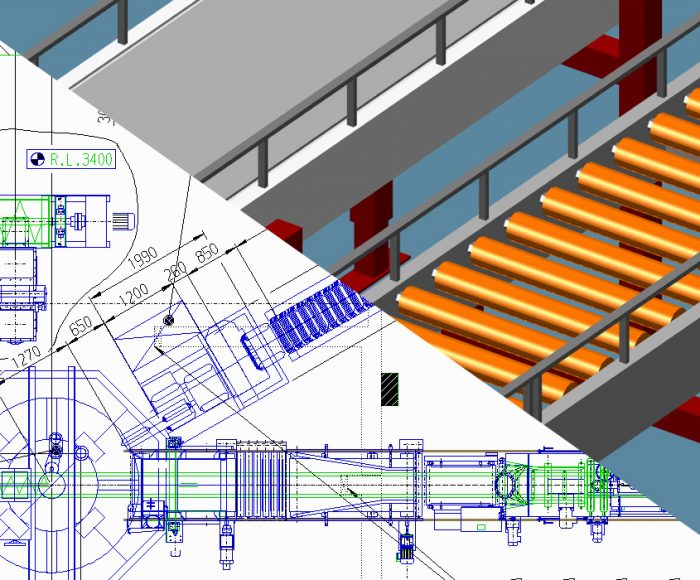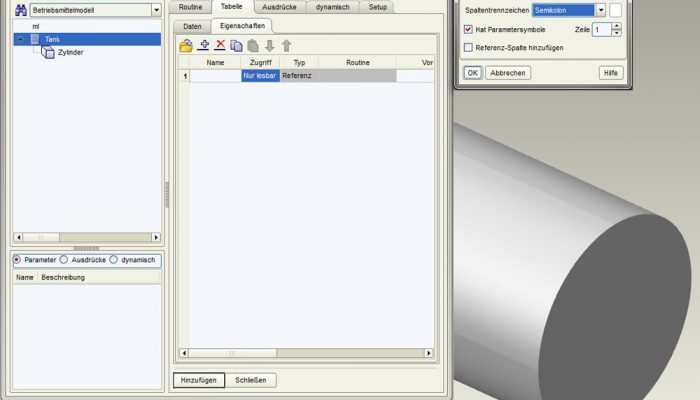 M4 PLANT contains extensive catalogues and specifications and also provides tools for editing or even recompiling them. It is also possible to save new parametric graphics routines for new catalogue components alongside the standard components. The different attributes of a component are then summarised in the catalogue. M4 PLANT also enables the user to save and manage specifications for piping designs, HVAC and cable tray routing. Find out more …
Every successful project is preceded by a detailed project design. This includes clear structuring, the subdivision of the project into individual sections, determining project tasks and schedules and planning the necessary resources and anticipated costs. M4 PLANT offers many quick, simple and flexible ways of structuring 3D projects. The first step consists of automatically splitting the design process into sub-sections. The components can then be grouped into systems or sets. Spatial zones can be defined, for instance, to restrict a user's access rights to a single zone. Also, the entire project can be organised in versions, for a working process that is as detailed and free from conflict as possible. It is also possible to assign several users with different access rights to a project database, allowing them all to work on the design at the same time. Find out more …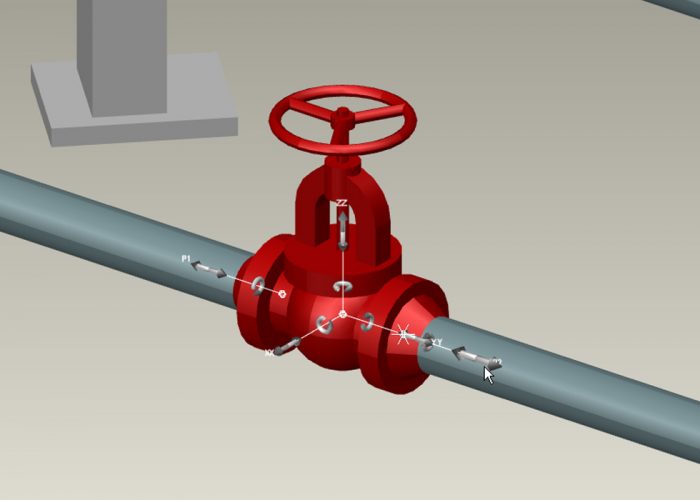 To ensure the consistently high quality of 3D projects, M4 PLANT is equipped with a number of different functions and automatic routines in the field of quality control. For instance, right from the start, the catalogue only offers components from the catalogue that are appropriate to the current design. When components are positioned, the program checks automatically that they match up with the connection type and line, and a warning is signalled to the user if this is not the case. It is also possible to check the consistency of the entire design. A comprehensive collision test avoids expensive planning errors and also ensures that sufficient maintenance spaces are provided. The compilation of extensive parts lists guarantees comprehensive calculation and cost control at all times throughout the design process. Find out more …
The system architecture of M4 PLANT is flexibly designed to allow the program to adapt to a particular company's requirements and system environment. The program has a modular structure, which means that only the modules and interfaces that are actually needed are employed. Additional modules can then be added as needs arise. In addition, the M4 PLANT licence management system allows for flexible scenarios, from a single workplace installation to licences distributed within a network, which can be drawn on by several users as needed. Even the program's architecture leaves plenty of freedom for varying the installation. M4 PLANT also includes many options that support collaboration throughout an organisation, to allow several users to work on a project under supervision at the same time. Find out more …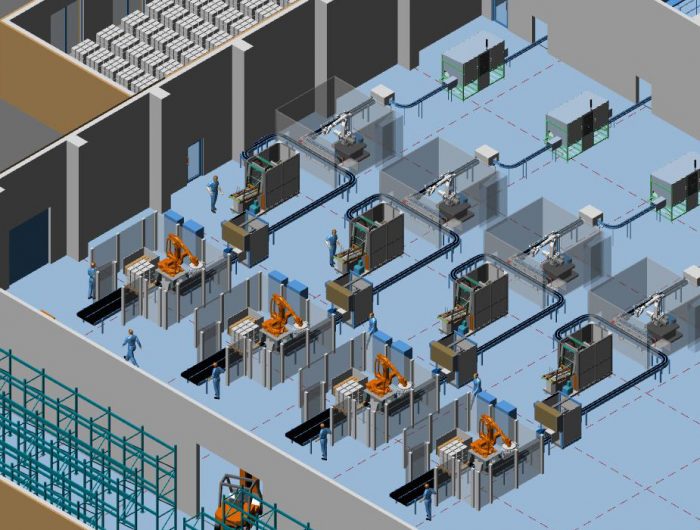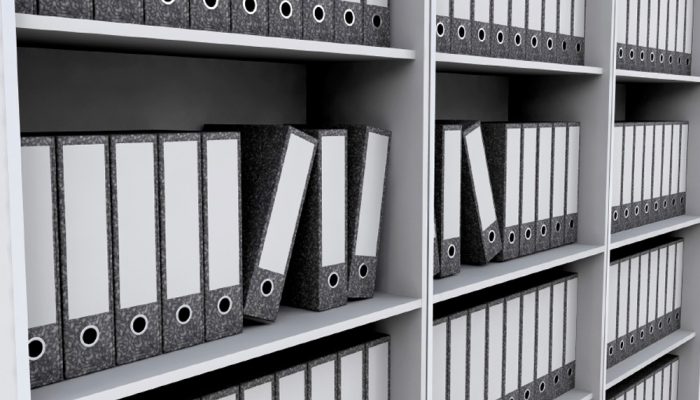 M4 PLANT includes extensive documentation that contains information, functional descriptions and application examples for each option and feature. You will also find documentation for each module and each interface. Similarly, administrators can access extensive documentation in order to configure the software and adapt it to company-specific needs. All of the documentation is linked to the software, which means you can use the software to access context-based help for each individual feature.