Hangers and Supports Design
M4 PLANT – Plant Design and Factory Layout Software
Simple creation of support systems
The module for hangers & supports design is an optional add-on in M4 PLANT and a powerful solution for designing hangers and supports for plants and factory designs. The extensive functionality supports the fast and simple creation of hangers and supports mounted in between piping and steelwork.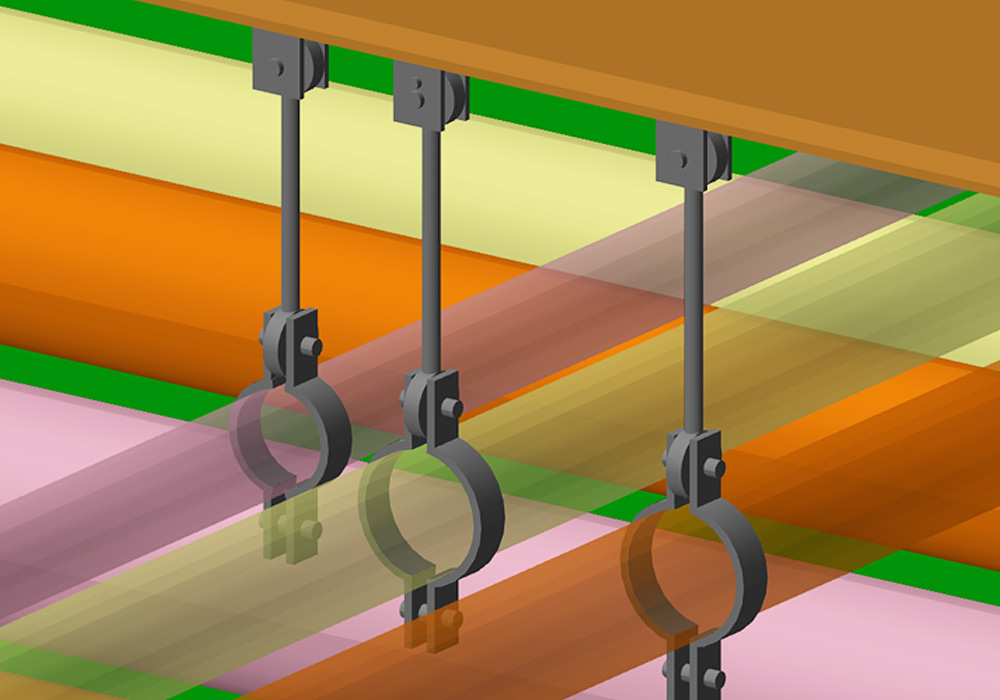 Extensive quality control and comprehensive catalogues
This 3D software for hangers and supports enables design consistency checks of entire systems or selected sections. The catalogues contain an extensive range of hangers and support components that are compliant with DIN, ANSI and BS, it is also possible to create custom components. In addition, detailed parts lists, including connection data, material information, size and length can be exported either for the entire 3D project or an individual section. The design can also be exported in the form of a 3D model, which can be sent to a supplier. The individual support items are automatically transferred into the isometric piping drawings.
Wiederverwendbarkeit der 3D-Komponten in einer Anlage oder Fabrik
Alle erzeugten 3D-Komponten können dann in M4 PLANT geladen werden. Der dazu bereitgestellte Dialog bietet eine schnelle Vorschau, verschiedene Positionierungsoptionen und die Möglichkeit der Parameteranpassung.
Kontaktieren Sie uns noch heute und erfahren Sie mehr über den 3D-Komponenten-Designer.