3D Electrical Routing Software
M4 PLANT – Plant Design and Factory Layout Software
Quickly Route Cable Trays and Cable Ducts
The electrical design application is an optional add-on for the M4 PLANT plant design and factory layout software. The application provides powerful routing tools for loading, positioning and replacing 3D electrical routing components and control systems, either manually or automatically, throughout your plant or factory. The module offers a large number of extensible libraries of catalog components to a variety of industrial standards. They include many different types of electrical and control systems, as well as cable trays, cable ducts and links, and other supporting components.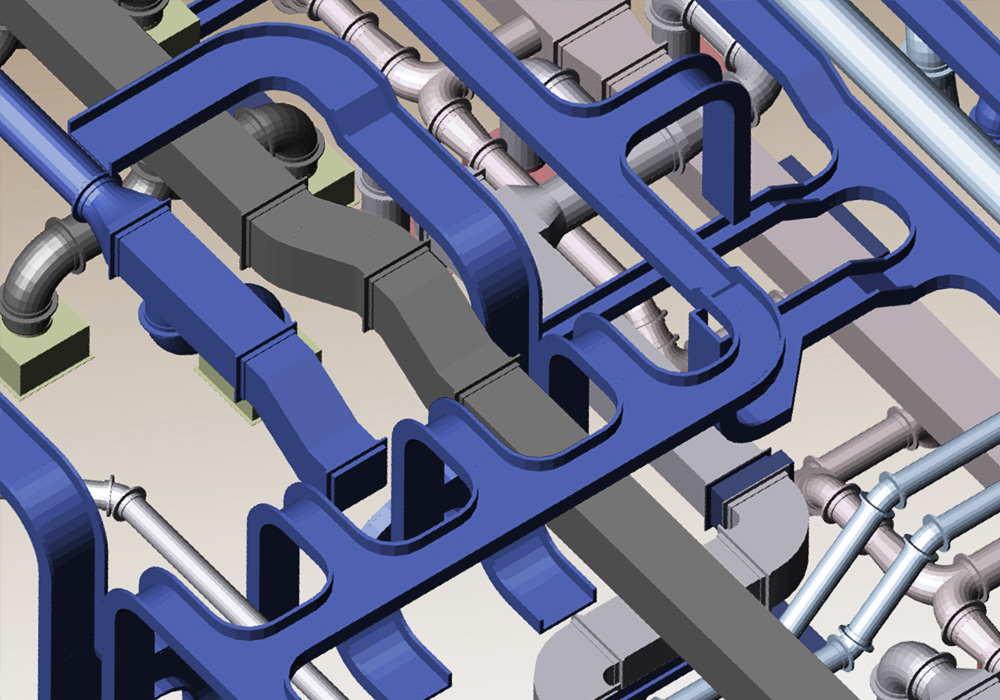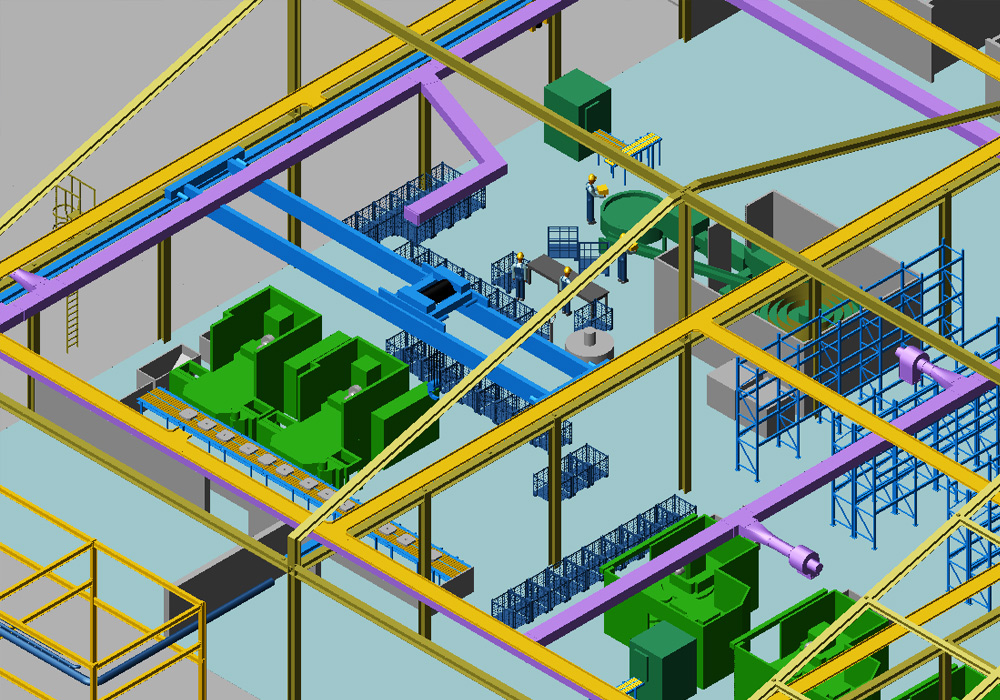 Detailed performance analysis and extensive catalogues
Users can route cables of the right specification in the cable trays created, as well as routing exposed cables between cable trays and connection points on components in a plant. Auto routing functionality automatically calculates the shortest cable path. M4 PLANT also allows users to analyse the required power rating of an entire network of connected instances and cables. The catalogues contain an extensive range of cable tray components that can also be appended with the customer's own components. It is also possible to export detailed parts lists, including connection data, material information and a cable list, for the entire 3D project or an individual section. The design can also be exported in the form of a 3D model, which can then be sent to a supplier.