3D Review and Visualisation Software
M4 PLANT – Plant Design and Factory Layout Software
3D software for visual inspections and presentations
Engineering Review is an add-on module which provides powerful functionality for realistic design reviews within the M4 PLANT environment, visually presenting all of your plant project data. It allows you to generate movie-like walk-throughs of your installation, complete with eye movement controls. From pre-sales concept presentations and internal communication to full project engineering reviews, this module offers a highly visual and appealing way of gaining a comprehensive overview of your plant or factory layout.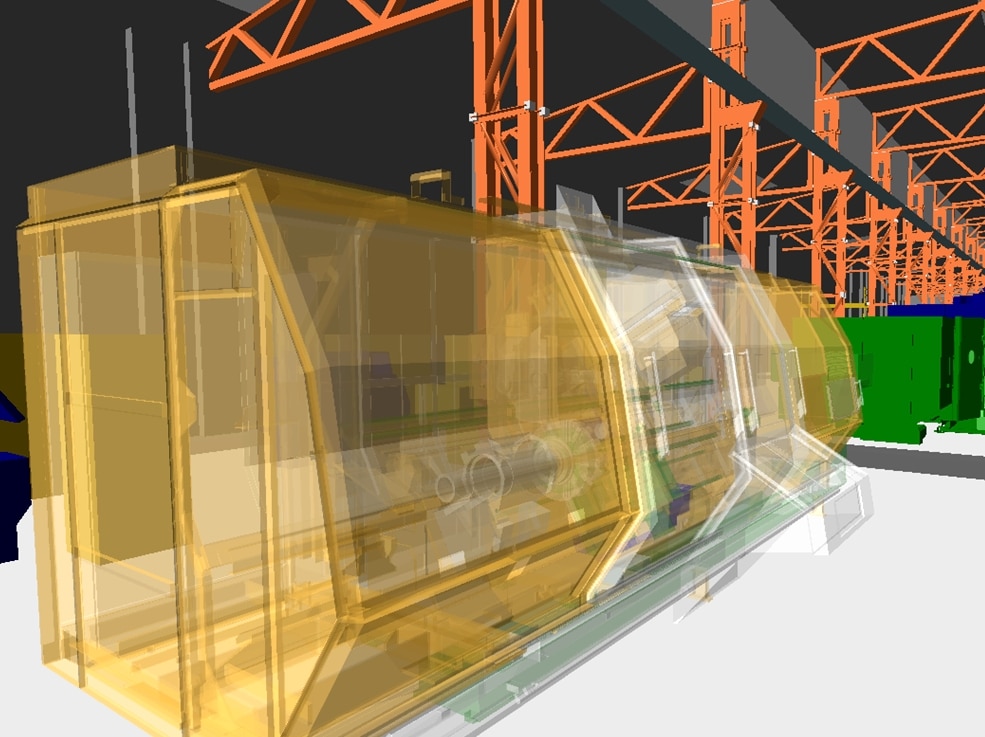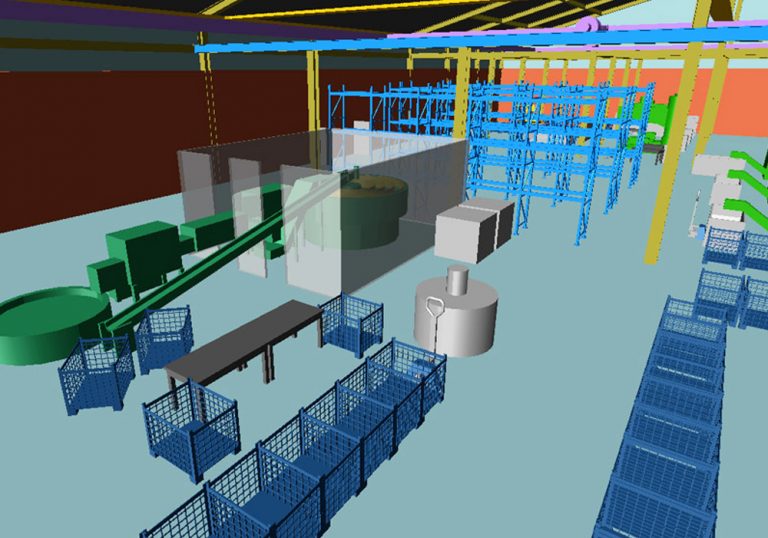 Defining virtual Walk-Throughs
The Movie Player in Engineering Review allows you to define and record installation walk-throughs, re-playing them during presentations at a later time. You can adjust the walk-through speed, viewing perspective and eye height during a presentation.
You Choose the Perspective
M4 PLANT allows you to choose the vantage point from which to view your 3D layouts, choosing standard plan or isometric views, or customising the viewing angle. The tools provided allow you to freely navigate your 3D layout to carry out a thorough inspection.
You can add transparency to any components created with or imported into M4 PLANT. In order to provide a clearer view of an entire building, for example, you can make the walls, floors, ceilings, piping or even the machinery contained in the building transparent. Adding transparency to specific components allows you to easily visualise previously hidden detail. 
External 3D Plant or Model Review and Visualisation Software: M4 REVIEW
M4 REVIEW is a standalone application which provides an easy way to share models and communicate with customers and suppliers who do not have M4 PLANT installed. It allows users to easily interact with your M4 PLANT or M4 DRAFTING 3D models, conducting plant and scenery walk-throughs, inspecting designs in detail, and providing feedback. Plant models are delivered by M4 PLANT in a very compact format for fast viewing, and can be e-mailed to clients for daily design reviews, or taken on-site by Project Managers. More…