Building and layout planning in 2D and 3D
M4 PLANT – Plant Design and Factory Layout Software
Integrated 2D/3D-Planning
The module Factory Layout represents a consistent approach to piping design across all dimensions in M4 PLANT. This factory design solution enables layouts to be created for entire buildings and production plants, regardless of their size. M4 PLANT combines space management and the visualisation capability of 3D design software with the effective layout possibilities of a professional CAD solution. This makes it possible to design complete production plants in a short space of time, directly in 3D or 2D.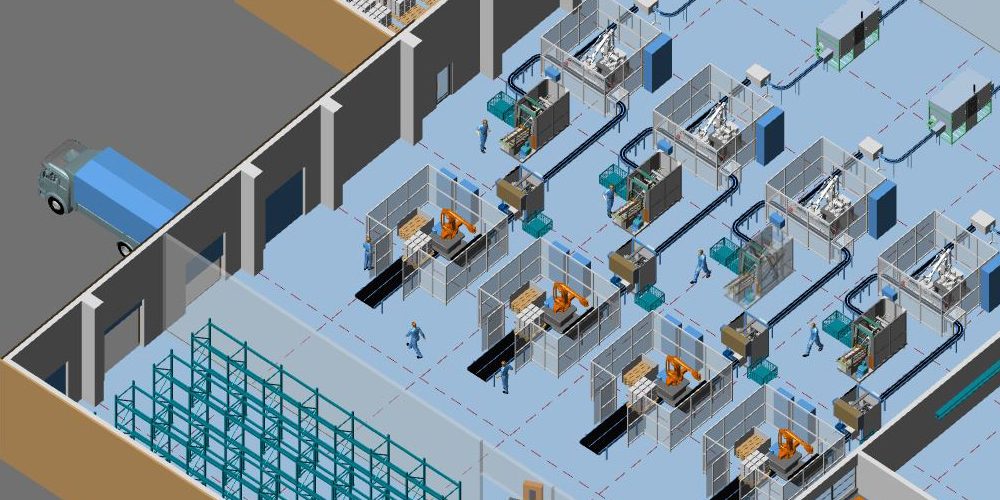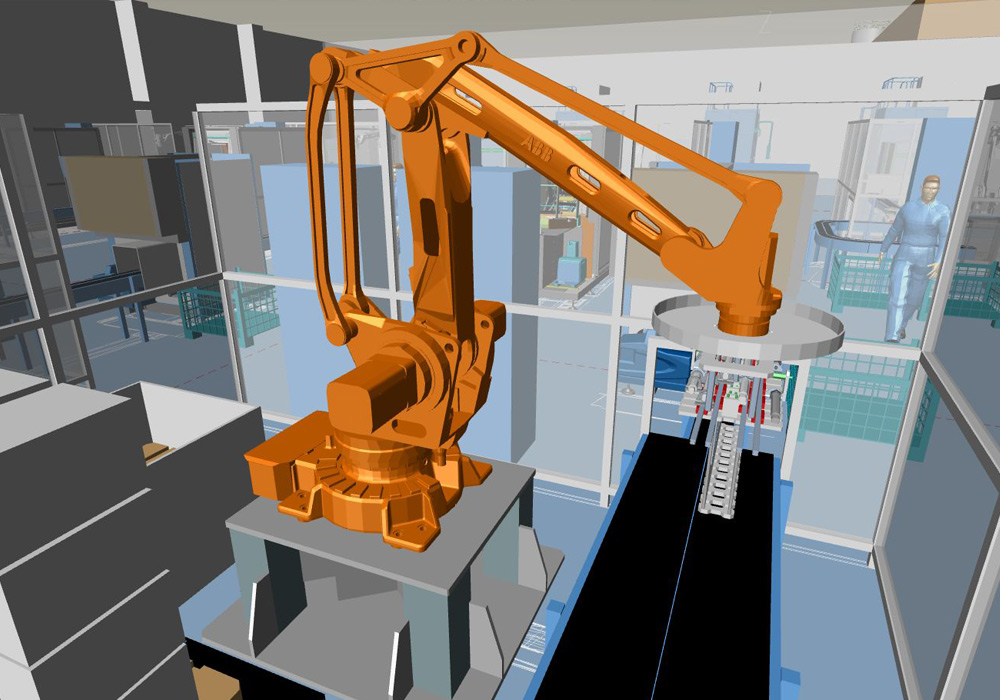 Generating buildings and layouts from 2D data
The M4 PLANT 3D program allows the user to create and import building layouts extremely quickly. 3D buildings in M4 FACTORY can be generated directly from 2D outlines. Walls can be quickly and automatically modelled in 3D by stating the height in 2D. Details, such as windows or doors, can be subsequently added in the form of architectural components. The positioning of operating resources can be done either directly in 3D or by placing symbols in the 2D layout. The corresponding models can be imported and automatically loaded into the required place in the 3D environment. The project's cost-effectiveness can be checked at any time by means of reports, and parts lists automatically generated by M4 PLANT. The versatile interfaces guarantee the simple exchange of 3D or 2D data.
Factory Layout allows designers to work in the 2D or 3D design environment, creating 2D concept designs from scratch or importing DXF data or scanned drawings to create the initial layout. Switching to 3D is easy: Floor height texts determine spot heights across a site, and adding height attributes to selected wall geometry automatically generates a 3D building model. Designers can select and automatically model intelligent architectural components, such as doors and windows.