Software for 3D factory design and 2D layout
As a factory design software, MPDS4 represents an innovative approach to 3D installation planning and 2D layouts of entire factories, across all dimensions. The solution enables the design of entire buildings and production facilities, irrespective of their size. The factory design software combines space management and the visualisation capability of 3D factory design software with the effective 2D layout possibilities of a professional CAD solution. This makes it possible to design complete production plants with the software in a short space of time, directly in 3D or 2D.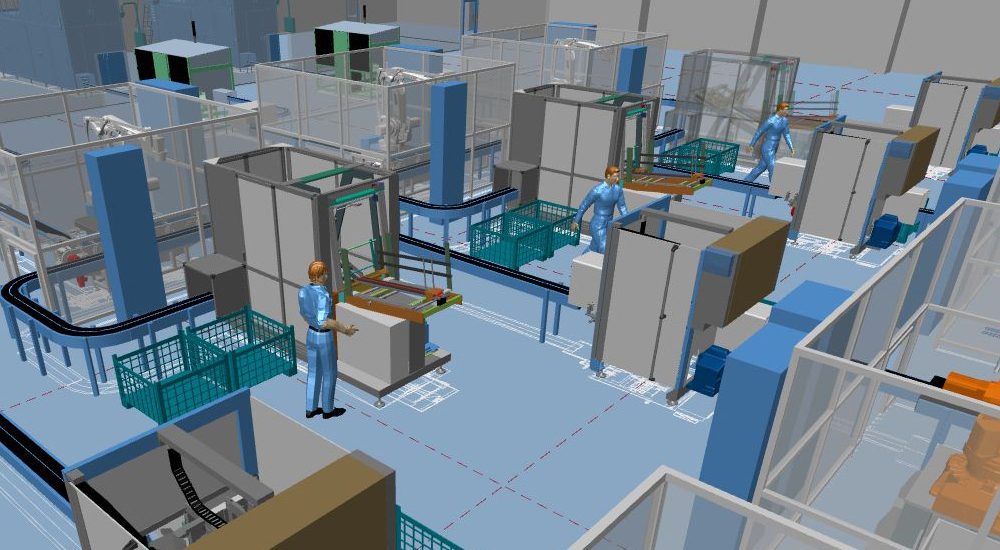 Terrain, buildings and factory layouts
Factory design with the MPDS4 3D program allows extremely rapid creation and importing of terrain and building layouts. Both 3D terrain models and 3D building models are generated directly from 2D data, such as heights or 2D layouts. The positioning of operating resources can be done either directly in 3D or by placing symbols in the 2D layout. The corresponding models can be imported and automatically loaded into the required place in the 3D environment. Digital 2D and 3D designs are automatically synchronised at all times.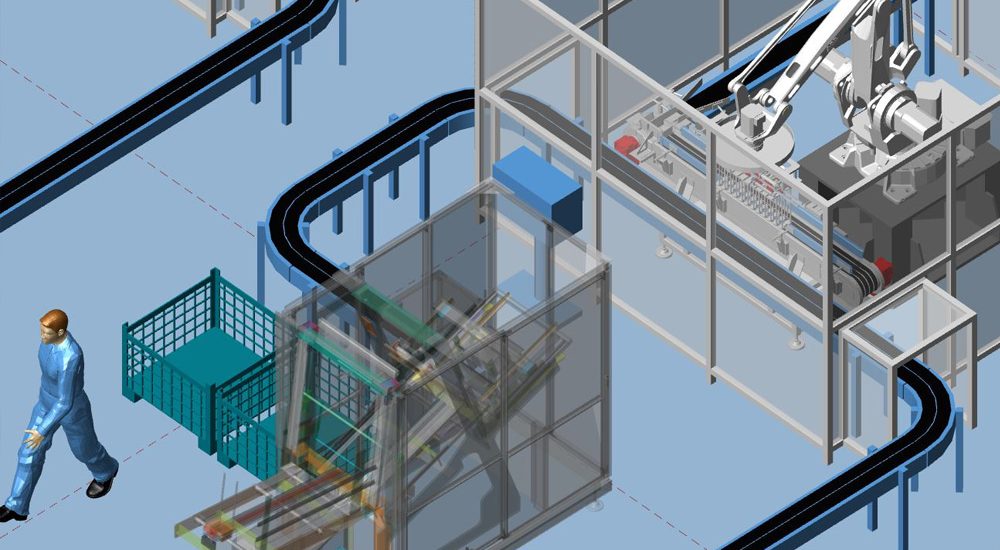 Extensive conveyor catalogues and autorouting
MPDS4 allows you to manually or automatically create your handling systems. You can select and connect single components, or use a pre-defined path to auto load equipment. The system can automatically deduce the number and required length of individual conveyor belts, for example, and auto load them along the path. Accurate Bills of Materials (BOM), drawings, rule checking and interference checking are supplied as standard. Designers with the factory layout module can work interactively in a 2D or 3D environment, with automatic updates between the two.
Newsletter: Stay informed!
Our newsletter contains informative articles on topics such as IoT and CAD in mechanical engineering, plant design and factory layout. We will also inform you about new software versions, special offers, and dates for training courses and events. Tips & tricks and video tutorials for our software are also available.
Information on data processing, the registration procedure, the dispatch, statistical evaluation and options for cancelling your subscription can be found in our
data protection declaration
. Each newsletter we send will also contain a de-registration link.