Mechanical Engineering and Plant Engineering -
Complete Overview and Future Outlook
Fascination: Mechanical engineering and plant engineering over the course of time
Mechanical engineering and plant engineering has always fascinated mankind, opening up unprecedented possibilities and improving people's everyday lives with every new invention. Where would people be today without cars, ships, aeroplanes, washing machines or other useful inventions?
Today, mechanical and plant engineering is one of the most important industries in Germany and is considered a leading export and innovation sector. In recent decades, the sector has experienced a significant increase in demand and a continuous rise in production. Even global crises, such as the financial crisis in 2008/2009 and the Corona pandemic that began in 2020, have proven the strength and stability of the industry.
Today, the machinery and plant engineering industries are focusing primarily on the challenges of digitalisation. Although the new digital production processes have to address challenges such as a shortage of skilled workers and cyber security, the advantages of intelligent factories outweigh these. This will secure the industry's pioneering role in the future.
Add a header to begin generating the table of contents
What does mechanical engineering mean?
Mechanical engineering is one of the most comprehensive engineering disciplines. The industry has been, is and will continue to be at the centre of technological as well as environmental progress. It also deals with a huge range of mechanical, material and environmental challenges.
Companies that are active in mechanical engineering deal with the development, construction and production of machines. These can be machines that are produced in large numbers, i.e. in series production. But they can also be machines that are produced in small quantities down to a single unit. These can then have different sizes or degrees of complexity. Mechanical engineering projects are classic product development projects in which products are developed, designed, built and put into production.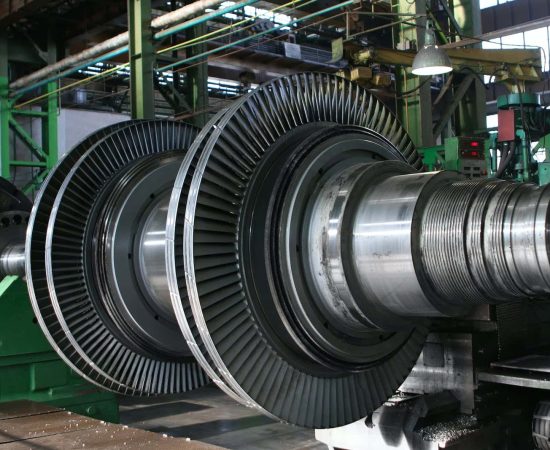 But what can all be included in the category of mechanical engineering, apart from the familiar means of transport? It can simply be all technical devices that fulfil a certain function in our everyday lives, such as cookers, sports equipment, aeroplanes, computers, car engines, medical devices or even microsensors. The variety is very large.
Which everyday challenges does mechanical engineering master?
Mechanical engineers use the latest findings from science and research to develop devices and systems that society needs. Today's society poses further challenges for mechanical engineering, which increasingly has to deal with questions such as:
How can renewable and at the same time efficient energy sources be developed to meet the earth's energy needs?
How can the mobility needs of the future be combined with an ecological approach?
How can prostheses and other aids be improved to support people with mobility impairments and make their everyday lives as comfortable as possible?
How can innovative diagnostic tools be developed that enable early detection of diseases?
How can the principles of mechanical engineering science be combined with an attractive design?
Of course, aspects from the sustainability triangle are also included in the development of solutions to the questions mentioned here. Mechanical engineers take care to ensure the three pillars of sustainability: ecology, economy and social issues, are not disadvantaged in the course of development and problem-solving. To realise this goal, mechanical engineering cooperates with other departments such as environmental and industrial engineering.
In order for novel inventions to become reality with the help of mechanical engineering, this field skilfully combines theory and practice. Few scientists put it as aptly as José Ortega*: science needs cooperation. It is not about competition, but about cooperation and mutual support.
"Science needs cooperation, in which the knowledge of one is enriched by the discovery of the other." José Ortega y Gasset
Thus, mechanical engineering acts as an important branch of engineering. It combines the fundamentals of physics, mathematics and materials science to design, produce and maintain mechanical devices. The sub-disciplines of construction, control and production technology also fall into this field. It is only thanks to these meaningful unifications of the different disciplines that mechanical engineering has continued to develop.
Plant design deals with the design, realisation and maintenance of technical plants. Depending on the type of plant to be designed and constructed, plant construction includes various technical disciplines. These can be, for example, process engineering, energy engineering, supply engineering, production engineering, mechanical engineering and electrical engineering. A plant in itself is made up of equipment, devices and other machinery that form a large-scale plant that supports, facilitates and accelerates the daily work of people in industry.
Companies involved in plant engineering develop processes and then implement them in the form of plants. As a rule, individual technical components are used and combined to form an overall system that is then able to fulfil a specific task. Often these are then plants in process engineering or in energy technology.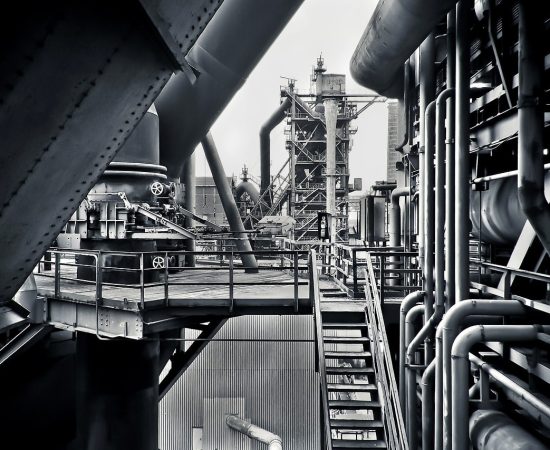 Plants are usually created as one-offs and combine numerous components such as mechanics, hydraulics, electronics and software to form a complete system. Each plant is therefore an individual custom-made product. Companies in plant construction build customised industrial plants based on process engineering processes once or several times a year.
Large-scale plants include, for example, power plants, chemical plants, metallurgical plants and rolling mills, cement plants, pulp and paper mills, as well as plants for the electrical industry, for the wood-processing industry and for the extraction of raw materials. In total, the plant engineering sector supplies more than twenty different industrial sectors.
What are the differences between mechanical engineering and plant engineering?
Mechanical engineering is concerned with product development, whereas projects in plant engineering are aimed at process design. They use machines or technical products that are already available. In contrast to mechanical engineering projects, plant engineering projects do not involve product development, but rather the design of processes and procedures and the combination of mostly already existing technical components.
Mechanical engineering and plant engineering are dynamic industries with a high degree of innovation. As a cross-sectional industry and technology leader in many fields, they integrate the latest findings into machines, plants and products. They supply almost all sectors of the economy with the necessary production technologies and act as drivers for innovation.
The main differences between mechanical and plant engineering are:
Plant engineering projects take place at the customer's premises, whereas mechanical engineering projects usually take place in-house.
In plant engineering, customers determine their requirements for the project based on their needs. In mechanical engineering projects, on the other hand, the market determines which products are necessary, with product demand resulting equally from customer needs.
In mechanical engineering projects, nothing works without flawless communication within the project team. In contrast, communication in plant engineering is made up of internal and external communication – between the company and the customer.
The historical milestones of mechanical and plant engineering
In the course of industrialisation, which began in Germany in 1830, mechanical engineering also came into being. However, this date by no means represents the beginning of mechanical and plant engineering. The first prototypes of mechanical and plant engineering are actually as old as mankind. As early as the Stone Age, hand axes existed that enabled cutting, scratching and scraping.
Mesopotamia was a place of advanced civilisations. The first engineers worked there: they learned to read, write and calculate. Thanks to this education, they discovered the inclined plane and the wheel. In turn, the spread of mechanics education took place in antiquity. Today, this subject is the basis of engineering.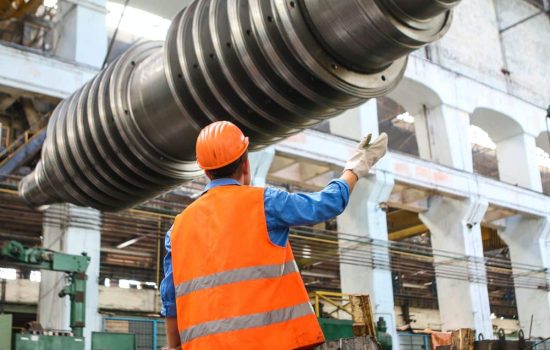 In the Middle Ages, windmills and water mills were found almost all over Europe. They acted as the most important source of energy. In addition, millwrights* learned a lot about mechanical transmission elements themselves. At the end of the Middle Ages, precision mechanics appeared on the scene as an innovative branch of industry.
* Millwright was a centuries-old craft profession that was still an apprenticeship profession in the Federal Republic of Germany in the 1950s before it was merged with machine builder during the reorganisation. Millwrights were universal plant builders (machine builders) who were formerly also called "mill doctors" on a regional basis. They had to be mechanics as well as carpenters and water engineers. (Source: Wikipedia)
In the age of the Renaissance, Leonardo da Vinci was considered an important inventor of numerous machines. At the beginning of the 18th century, Thomas Newcomen built the first steam engine in England and James Watt improved it. Advanced mechanical engineering then existed in England in the 19th century. In 1818, the first foundation of the Association of Engineers took place. Other industrial nations followed suit.
At the beginning of the 19th century, polytechnic schools were founded in Germany, which in the course of time developed into technical colleges. In Germany, the most important founders of mechanical engineering were Karl Karmarsch, Ferdinand Redtenbacher and Franz Reuleaux. They were concerned with steam engines and machine tools. As well as with mechanics and production technology.
At the beginning of the 20th century, an academic degree was a prerequisite for engineers. Rudolf Diesel – a young, aspiring student – had developed the diesel engine. At this time, industrial mechanical engineering was spreading. Sewing machines, bicycles, cars and aeroplanes were works that marked milestones in the history of mechanical engineering. Even today, some of these inventions – like cars and aeroplanes – are still important. They are constantly undergoing new processes of improvement.
Bring your machine and plant engineering projects forward
The CAD Schroer team supports your company in accelerating your entire project planning processes. In doing so, your processes are accelerated and the quality of your projects is increased through modern solutions. Contact us now and let us assist you.
Industry overview: The most important markets and application areas in mechanical and plant engineering
Nearly 6,700 companies in Germany alone belong to the mechanical and plant engineering sector. They are popular employers and employ over one million people. The majority of companies are active in the following sectors:
Machine tools
Drive technology
Funding
Plant construction accounts for 60 percent of industrial production in Germany. Several branches of industry depend on it, which are described in more detail below.
Process industry (e.g. chemical, petrochemical, paper, food)
Energy industry (e.g. power generation, oil and gas industry)
Mechanical and plant engineering (e.g. manufacture of machinery and equipment for production)
Automotive industry
Aerospace industry
Construction industry (e.g. manufacture of construction machinery)
Shipping (e.g. manufacture of marine engines and machinery)
Agriculture (e.g. manufacture of agricultural machinery)
Packaging industry (e.g. production of packaging machines)
Medical technology (e.g. manufacture of medical devices and equipment)
Electrical engineering (e.g. manufacture of electric motors, transformers, switchgear)
Metal and metal processing industry (e.g. manufacture of machine tools, presses, rolling mills)
The process industry achieves a huge impact
The process industry operates in the following areas:
The process industry achieves a huge impact
The process industry operates in the following areas:
Food
Paper
Chemical
Petrochemical
Companies in the process industry must rely 100 per cent on the products and materials if they want to produce economically. In the chemical and petrochemical industries, the requirements are extremely high. This is because corrosive and abrasive media are used in the process industry. Furthermore, temperatures beyond 1,000 degrees Celsius are not uncommon.
Consequently, high demands on the process industry are a necessary condition. Only in this way can this branch of industry guarantee high product quality as well as high safety for people and the environment. Seals, insulations as well as expansion joints are simple components, but they create a great result. Without these products, neither the chemical nor the petrochemical industry would function. The same applies to the paper and wood industries. Because the insulation as well as the sealing of thermal process equipment in the paper, wood and pulp industry acts as a barely noticeable detail with a huge effect.
The food industry, which is a subcategory of the process industry, highlights the importance of this industry. Thus, the process industry is an existential industry, but one that is not valued enough. After all, people with their current standard of living depend on the products that the process industry – especially the food industry – produces. Furthermore, the food industry is in a constant state of change. In the process, people are becoming more aware of mindful nutrition: less meat to no meat at all is the motto. The trend has changed from vegetarian to vegan. A vegan sausage and a vegan chocolate need new recipes, which are becoming reality with the help of the process industry in the food sector.
Expertise for process plants: CEL International supports the pharmaceutical and process industry in all investment phases of plant construction with distinctive expertise. Read more >>
The energy industry is undergoing a remarkable transformation

In addition to the food industry, the energy industry is also undergoing a remarkable transformation. Power generation is always focused on the aspect of sustainability. In addition to renewable energy sources such as wind and sun, hydrogen is also suitable as an energy supplier. The goal is to gradually break away from oil and gas. The reasons for the desired detachment from these raw materials are manifold:
Increase in greenhouse gases
Dependence on suppliers
Finite resources – especially oil
Only the "rich" benefit
High conflict potential
Because of the disadvantages mentioned above, the energy industry is feverishly looking for alternatives – it is not for nothing that green electricity, solar and wind power plants and hydrogen are experiencing a new kind of attention. This applies equally to companies and private households. Not only global warming, but also the finite nature of fossil energy sources are forcing the energy industry to rethink. Responsible companies that still use oil and gas for product manufacturing as well as for the delivery of services are also toying with the idea of spending the fossil raw materials to produce climate-neutral products.
The little-known manufacture of machinery and equipment for production

Machines and plants are composed of numerous individual parts, which are also made of different materials. The main difference between the production of machines and plants is that machines usually have mobile components, whereas plants do not. In addition, the functioning parts of the machine can also be called a machine.
The category of machine manufacturing includes the production of machine tools, precision instruments and the manufacture of plant systems. This branch of industry is subject to a strong innovative force. This is because machine and plant construction is mastering new and more complex tasks from day to day – with a high level of user comfort in mind.
The successful automotive industry

In Germany, the automotive sector is the most important industry in terms of turnover. Nevertheless, it is subject to strong fluctuations. Sales figures fluctuate depending on demand. Economic crises cause a cyclical decline in demand. However, crises also function as a reorientation, or rather a new beginning. Because a low is always followed by a high. At least this is true for the automotive industry. On average, 786,000 people were employed in the automotive industry in Germany in 2021. In addition, the annual turnover of the automotive industry amounted to approximately 411 billion euros. The largest automobile producers include:
USA
China
Japan
Korea
Germany
In the German automotive industry, the production of passenger cars is at the centre. In 2021, more than 3 million passenger cars were produced. However, the industry is undergoing a major transformation. The trend is towards sustainability, electric cars and green hydrogen as an energy supply, so as to move away from fossil raw materials and towards renewable energies.

In the last 25 years, the aerospace industry has increased its turnover fivefold. The current annual turnover of the aerospace industry is 41 billion euros. The industry has been growing rapidly since 2002. This opens up new perspectives, especially for engineers. Nevertheless, this sector is a small industry. At least a direct comparison between the aerospace industry and the mechanical and electrical engineering industries proves this. Nevertheless, the aerospace industry is one of the most innovative and at the same time most powerful industries in Germany. According to calculations, the number of passengers will triple by 2050, which speaks for increased air traffic and drives the industry forward.
The construction industry promotes national and international trade in construction machinery

The construction industry manufactures construction machinery. This is a broad field in mechanical engineering. The diverse equipment that falls under the category of construction includes:
End units
Standing, travelling, flat and suction dredgers
Drilling, diaphragm wall and transport equipment
Machines for concrete and mortar transport and processing
Lifting gear
Piling and drawing equipment
Road construction equipment
Sewer and pipeline construction equipment
Compaction and tunnelling equipment
Compressor and cleaning equipment
The construction industry needs a well-functioning national and international infrastructure. The construction industry depends on good cross-border cooperation because it relies on open markets. The special machines are not available everywhere. However, they can only be delivered to the regions if open markets as well as economic rationality operate alongside political stability.
The underestimated shipping industry

The shipping industry is indispensable for world trade, as more than 90 percent of the goods traded worldwide reach their destination by ship. The maritime economy, including shipbuilding, is of enormous importance for globalisation.
Shipyards from Germany play an indispensable role in the construction of special ships – such as cargo ships, work ships, luxury yachts and cruise ships. This is a niche market, but China is now also focusing on it. For this reason, the Federal Office of Economics and Export Control also intends to make Germany's maritime economy more competitive. Funding acts as a tool for the successful pursuit of this goal.
Being an industry shaken by crises, the shipbuilding industry is under intense pressure. Shipyards can only ensure their survival if they push ahead with innovative mechanical engineering: More efficient ships that emit less CO2 and have alternative propulsion will play an even greater role in the future.
Manufacture of agricultural machinery

For the agricultural sector and forestry, the agricultural machinery industry produces indispensable machines. Farmers and foresters depend on them to carry out their daily work. Overall, this industry shows a stable, positive development – despite volatile grain and milk prices. But what does the industry of agricultural machinery production include? The industry produces the following machines and related components:
Tractors
Mowers
Ploughs
Agricultural and forestry tractors
Harvesters
Soil tillage machines
Parts for machines, apparatus and equipment
This sector is diverse and crowned with permanent success, because the production of machinery for agriculture ensures access to a highly qualified workforce. In addition, plant construction in this sector requires skilled workers who are able to implement technological advances in line with digitalisation and the sustainability aspect. In addition, intense competition dominates here, which is why the development of new technologies and machines in combination with digitalisation acts as an immense competitive advantage.
Production of packaging machines

The packaging industry is characterised by immense diversity. This is because the industry produces different types of machines for packaging. The following machine types are among the most common packaging machines in practice:
Machines for filling containers
Blister packager
Packer and unpacker
Winder and unwinder
Labelling machines
Palletiser
Cartoner
Tubular bag
Top and front loader
In general, the packaging sector is one of the industries that is growing strongly. A number of different factors are responsible for this trend. After all, packaging is an indispensable part of today's infrastructure and the global transport of goods only takes place with the help of packaging of all kinds. Raw materials and goods depend on safe packaging. Growth in the packaging industry is assured due to the international aspirations of companies.
Packaging machines worldwide: A specialist supplier of packaging systems in the food and pharmaceutical industries uses M4 PLANT to serve its customers flexibly. Read more >>
Medical technology is constantly making progress thanks to the production of medical devices and equipment

Modern medical devices and equipment are an important reason why medical technology is advancing at a rapid pace. The early detection of diseases that take place inside the body is only possible thanks to machines that either scan the body from the outside or examine it from the inside. In medical technology, mechanical engineering and plant engineering are closely interwoven.
There is a symbiosis between medical technology and mechanical and plant engineering. This is because the disciplines depend on each other. Seen in this light, medical technology stimulates machine tool building. This stems from the fact that medical technology demands new products and thus drives innovation in machine and plant engineering.
In the age of digitalisation, manufacturers of machines and systems for medical technology are faced with a special challenge: Is it possible to manufacture individualised medical parts including a self-regulating system productively and reliably? It is possible, but this project only works with an unavoidable intensive effort. Nevertheless, self-regulating systems are on the rise. They function on the basis of data. With the help of process chains and perfect networking of the individual module parts, self-regulating systems make everyday life in medical technology easier.
Thus, for plant engineering and for mechanical engineering, medicine is an industry that still offers a lot of potential for further development. Mechanical and plant engineering and medical technology are always striving to develop further.
Manufacturer in medical technology. Terumo Corporation is a global manufacturer of medical technology, especially for cardiovascular diseases, and produces products for hospitals as well as for medical care at home. Read more >>
The role of electrical engineering

When a machine starts at the push of a button, there is usually an electric motor behind it. This applies equally to large and small appliances: Washing machines, roller blinds, garage doors, kitchen appliances, electric toothbrushes. Hidden, quiet and inconspicuous, electric motors go about their business. In the meantime, electric motors – at least in mechanical and plant engineering – are more than ever the focus of attention. Because they are in the process of replacing the classic combustion engine in motor vehicles. They can do much more than just generate mechanical energy.
Transformers are also an important part of electrical engineering. They act as important electronic components that can convert an alternating voltage. With the help of a transformer, a higher voltage can be transformed into a lower voltage. As a rule, the transformer consists of two copper wire coils that are located on an iron core.
Switchgear plays another important role in electrical engineering. Together with transformers, they secure the future of these now essential industries. This constantly opens up new possibilities for mechanical engineering.
Siemens T&D manufacturer of gas-insulated switchgear: Siemens Transmission & Distribution (T&D) is meeting the current challenges in power supply with gas-insulated switchgear (GIS) and turnkey high-voltage systems. Read more >>
The exciting tasks of the metal and metal processing industry

The industry that manufactures machine tools is gigantic. Because the machines manufactured here can be used to do the following tasks:
Drilling
Turning
Milling
Pressing
Broaching
This sector also includes the production of machine tools, which are necessary for the processing of all materials, laser beams, plasma arcs, ultrasonic waves and magnetic pulses. However, manually guided tools with a motor drive do not fall within the machine tool industry.
However, the machine tool industry is facing great challenges because it needs digitisation solutions to compete in the market.
Manufacturer of precision tools: OERTLI is known worldwide for top-class tools, and is particularly active in the field of customer and machine-specific special tools for wood and plastics processing. Read more >>
Digitalisation solutions for the mechanical engineering industry >>
Challenges and trends in mechanical and plant engineering
The three major challenges facing the mechanical and plant engineering industry are:
Shortage of skilled workers in mechanical and plant engineering causes financial losses
The mechanical and plant engineering sector is experiencing a high shortage of skilled workers and the situation shows few signs of improvement. As a result, there are production stoppages and sometimes high losses in turnover. In addition to the financial losses, there is an enormous loss of expertise. This is because the long-standing, experienced skilled workers in mechanical and plant engineering take their acquired knowledge with them into retirement. They simply have no or too few younger colleagues to pass on their expertise to. New employees need time to acquire this level of knowledge. However, since time is money, companies spend a lot of financial resources on training the new specialists.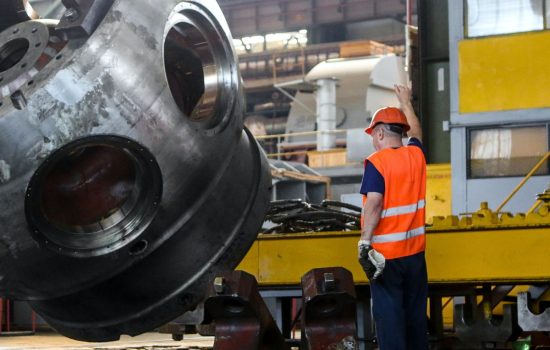 The underestimated role of digitalisation in mechanical and plant engineering
In addition to time, the most important commodities in industry now include data and digitalisation. This is because the digital transformation has a significant impact on production. It networks people, machines, products and companies with each other. This accelerates work processes. They become smarter, more precise and more efficient. Those who disregard the importance of digitalisation in mechanical and plant engineering will not only lose the battle against the competition, but in the worst case, their very existence. In fact, there is a risk that companies in the plant engineering sector will not recognise the opportunities for new business fields arising from Industry 4.0, or will recognise them too late. The risk of new competitors from other industries gaining influence in plant engineering should also not be underestimated. For example, the increasing importance of data-driven services can offer outsiders the opportunity to build up industry-relevant know-how and to divert part of the value creation from classic plant engineering.
The entry into Industry 4.0 >>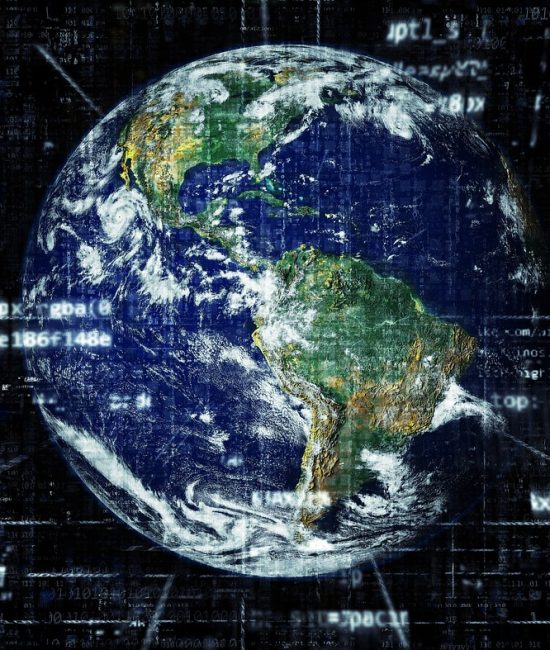 Why it is no longer possible to imagine mechanical and plant engineering without the sustainability aspect
The so-called EU Green Deal pursues the goal of reducing net greenhouse gas emissions to zero by 2050. Mechanical engineering plays an important role in this project. Because the goal can only be achieved with efficient plants, machines and process innovations. After all, mechanical and plant engineering has a major influence on numerous sustainability dimensions. It starts with energy use, continues with water consumption and finally ends with greenhouse gas emissions. Thus, the mechanical engineering sector can serve as a driver for sustainable product manufacturing.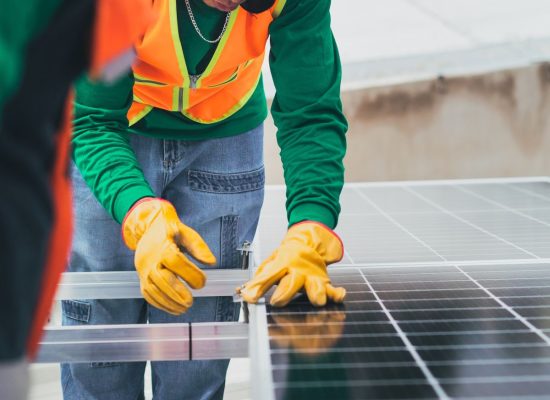 Wide range of solutions for mechanical and plant engineering
CAD Schroer offers various planning solutions for mechanical and plant engineering. Whether it is the planning of a plant or the layout of a factory including the machine installation, there is something here for every company.
The most important production processes and manufacturing techniques in mechanical and plant engineering
Mechanical and plant engineering is characterised by a variety of production processes and manufacturing techniques. Here are some of the most important:
Turning: A workpiece is machined on a lathe by turning it and machining it with a tool.
Milling: A workpiece is machined with a milling cutter to bring it into shape or to carry out a surface treatment.
Drilling: A hole is drilled into a workpiece, either with a drilling machine or a drilling tool.
Welding: Two parts are joined together by welding them through a thermal process.
Sanding: A surface is removed to achieve a smooth surface or to achieve exact dimensional accuracy.
Punching: A workpiece is processed with a punching machine or a punching tool to bring it into a desired shape.
Injection moulding: A liquid plastic is injected into a mould to produce a workpiece.
Casting: Molten metal is poured into a mould to produce a workpiece.
Forging: A workpiece is deformed under high pressure and temperatures to give it the desired shape or to increase its strength and hardness. It is one of the oldest manufacturing techniques and is often used for materials such as steel and other metal alloys.
Assembly: In this process, several parts are put together to form a unit.
These are only the most important production processes and manufacturing techniques in mechanical and plant engineering. These are mostly used to manufacture individual components of a machine or plant.
Since nothing is as constant as change, it stands to reason that mechanical and plant engineering is subject to constant change. Digitalisation plays an indispensable role in this industry. It promotes efficient, fast, precise and intelligent production. The growing competitive pressure, the increasing complexity as well as the increased customer requests require a high degree of flexibility – also in machine and plant construction. However, in the age of digitalisation, these challenges can be mastered excellently with the right software in mechanical and plant engineering.
Thanks to suitable software, precise production planning is guaranteed. This in turn provides higher quality. In addition, resources can be deployed in a more targeted way. With the help of software in mechanical engineering, optimal utilisation of personnel is also achieved. Furthermore, the practical software systems guarantee the best possible result in addition to a high level of process reliability. An integrated software can assign the right tasks to certain projects and pass them on to the responsible employees.
Digitalisation is also gaining the upper hand in mechanical and plant engineering. It has the power to perfect all processes and thereby achieve maximum results for minimum effort. As a result, design errors are minimised, and risks are mitigated. In addition, software that controls production processes in machine and plant construction accelerates product manufacturing.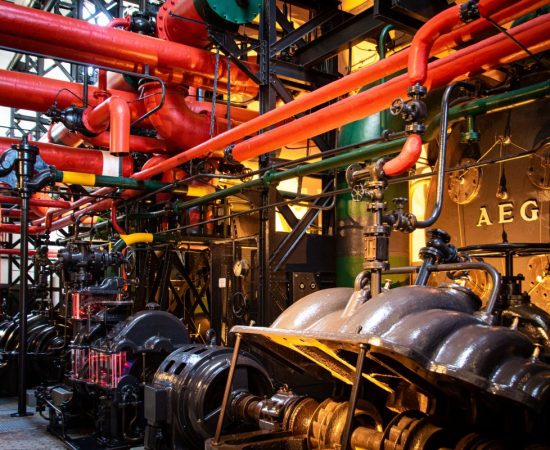 FAQ – Mechanical and plant engineering