Siemens T&D – Powering Up with MEDUSA4 & MEDInfo
Gas Insulated Switchgear Design with MEDUSA4
"All of our users are very happy with the migration to MEDUSA4 and MEDInfo, and with CSG's ability to implement and support additional functionality," says M. Morel. "I am also keen to point out the first rate partnership with Pierre Crabbe and CAD Schroer France, whose consultants worked hard and were very responsive. We now have a professional, flexible, centralised and fully supported drafting and data management system, ideal for our unique processes and QA requirements."
M. Stéphane Morel, Business Applications Manager at Siemens T&D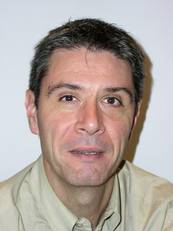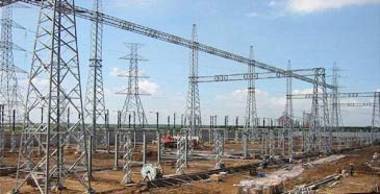 Siemens Transmission & Distribution (T&D) designs and manufactures gas insulated switchgear (GIS) and delivers turnkey high voltage substation projects, addressing the immense energy infrastructure challenges posed by global urbanisation. In 2007 the company decided to replace proprietary and aging systems with a centralised high-productivity solution. A migration from MEDUSA Classic to MEDUSA4 with the MEDInfo Engineering Data Management module enabled Siemens T&D to standardise, streamline, update and consolidate engineering processes and data, saving costs while profiting from the solid support of CAD Schroer's technical experts.
Siemens T&D, located in Grenoble, France, is built on industry expertise dating back to its 1920 roots as Merlin Gerin. The company has relied on MEDUSA's 2D and 3D tools since the late 1980s. In1989, Merlin Gerin was sold to Schneider Electric, then became became property of VA TECH T&D in 2000. Acquired by Siemens in 2005, it is now the second largest energy transmission and distribution business in the world.
Siemens T&D's solutions include all the components required for high and medium voltage substations and their energy transmission to end customers. The Grenoble site is a centre of excellence for GIS production, and delivers turnkey substation projects as well as automation and control systems globally, deployed in countries as diverse as Brazil, China, Cameroon and Sharjah, to name but a few.
The company's design department deploys its CAD and PLM software for new product and systems design; the development of complete substations and energy transmission projects (including civil engineering designs, electrical schematics, fibre lists etc.); and for project tracking, installation, maintenance and extension services. Since the late 1990s, Pro/ENGINEER® has been used for 3D product design, and until 2007 a combination of MEDUSA and proprietary software was deployed for project design and data control.
Standardising and Streamlining
Faced with aging software and systems and dwindling maintenance and development resources in this area, Siemens T&D decided it was time to replace its in-house programs with standard software. "Aside from MEDUSA, we had our own data and project management systems based on programs developed internally in C, Fortran, C Shell and Bacis1, but had lost most of those skills," explains Business Applications Manager Stéphane Morel. "We also needed to update our hardware and operating systems, reducing the constraints and costs imposed by older Unix machines and the unsupported MEDUSA Classic digitising tablets." Siemens' technical staff were impressed when they were introduced to CAD Schroer's MEDUSA4 product suite, which offers its own document management module. They quickly saw the opportunity for standardisation and consolidation.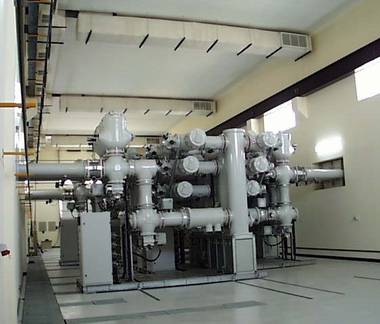 Flexible Engineering Data Management
"Along with the modern drafting tools offered by MEDUSA4, we were convinced that MEDInfo would be ideal for replacing our in-house software," says M. Morel. "Our aim was to improve and standardise our document management and eliminate duplication. We wanted to limit the number of customisations by utilising standard functionality, yet maintain the flexibility inherent in a customisable product."
Tackling Migration Challenges
Siemens commissioned CAD Schroer Group (CSG) to consult on its product migration and systems consolidation strategy. Any migration project had to future-proof Siemens' intellectual property – 20 to 30 years of investment in project designs, regularly re-used to form the basis of new contracts.
CSG's engineers worked to tight deadlines to overcome the use of different applications and data management techniques for different document types (installation layouts, product designs, electrical schematics, etc.); to mitigate the loss of expertise in specific programming languages; to port software from Unix® to Windows®; and to convert a huge number of essential documents – including duplicates – without losing important information.
Pierre Crabbe, CSG Application Engineer, remembers, "There were over 500,000 sheets created with MEDUSA Classic, and over 1,200 projects that were looked after on Unix machines. While the upgrade to MEDUSA4 was straightforward (the product beats Siemens' expectations), we also needed to consolidate data management processes and keep what was useful in the programs Siemens had written. Our solution was to implement MEDInfo (customised where necessary), and run all the other custom programs inside MEDUSA4 as MEDUSA4 tools. Voilà: One system for all requirements!"
In a phased approach, CSG France's consultants analysed existing management systems and processes, mapped them to easier processes provided by MEDInfo, converted and updated existing drawings to the MEDUSA4 technology, migrated the Siemens symbol library to integrate with the MEDUSA4 interface, and developed and implemented any customisations requested by Siemens. The migration project included data validation, systems implementation and testing, and full user and Administrator training.
"There were a lot of details to consider," says M. Crabbe. "When we updated existing drawings, we ensured that MEDInfo could deal with the client's pre-existing numbering system. We also provided user-specific access to MEDInfo via the MEDUSA4 user interface, displaying relevant tools based on user privileges. We added a MEDInfo project information dialog, which automatically updates MEDUSA4 sheet headers. We provided direct access to all standard Siemens templates, and implemented a custom sheet review process."
Siemens T&D's Administrators are especially pleased not to have to deal with unsupported proprietary systems or hardware restrictions. The new centralised database is simple to maintain, backup and restore.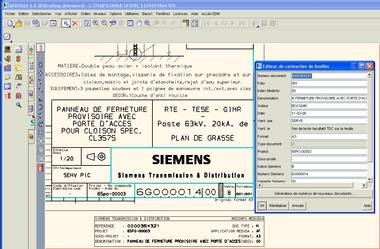 "All of our users are very happy with the migration to MEDUSA4 and MEDInfo, and with CSG's ability to implement and support additional functionality," says M. Morel. "I am also keen to point out the first rate partnership with Pierre Crabbe and CAD Schroer France, whose consultants worked hard and were very responsive. We now have a professional, flexible, centralised and fully supported drafting and data management system, ideal for our unique processes and QA requirements."
For more information, visit www.siemens.com