CAD Schroer at the 17th Swiss Water Symposium: Pipe Network Hygiene
Presenting plant design software for water projects
On 13 November 2014, CAD Schroer presented its M4 Plant and Piping Design Software at the 17th Swiss Water Symposium in Thun, Switzerland. This year the symposium focused on hygiene in the pipe network, with a series of in-depth presentations by scientists and water industry experts, discussing scientific method and practical applications, including subjects such as microbiology, bacteria, risk management and quality control.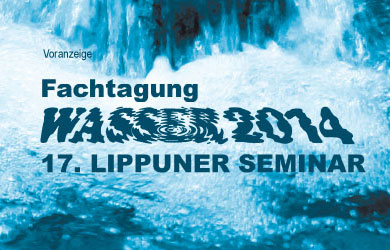 M4 PLANT, which is in use in many companies providing water treatment projects, is a database-driven engineering suite which allows companies to plan, design, visualise and deliver large-scale plant design projects. Its reliability, flexibility, speed, ease of use, compatibility with third party systems, and ability to deliver data for our downstream QA and financial control processes offers significant business benefits.

The M4 PLANT 3D plant engineering suite provides a flexible plant assembly solution regardless of project size. Its multi-user relational database approach provides a rules-based, specification-driven 3D design environment for all the major plant disciplines, including P&ID driven process piping. It provides detailed engineering review capabilities as well as external 3D walk-through tools for project stakeholders.