Demonstrating Software for 3D Plant Design
At the BIOGAS event 2015 in Bremen, CAD Schroer will be presenting its MPDS4 plant design software, which allows anaerobic digestion and biogas plant engineers as well as factory Owner Operators to progress projects quickly and cost-effectively. CAD Schroer offers a 70% Discount on MPDS4 licenses for Renewable Energy Companies .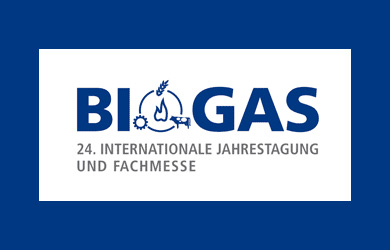 About BIOGAS 2015
The 24th BIOGAS International convention with the world's biggest trade fair for biogas takes place in Bremen from 27-29 January 2015 and welcomes specialists and others interested in renewable energy through biogas. Manufacturers of biogas plants and plant components show their broad product spectrum, which in times of the energy turnaround is devoted to the German Renewable Energy Act and the production and provision of green power through biomass and energy crops. Service providers, scientists, plant operators and plant manufacturers meet here to discuss the latest market trends and technologies.
Integrated, Scalable, Modular Plant Design
The MPDS4 3D plant engineering suite provides a flexible plant assembly solution regardless of project size. Its multi-user relational database approach provides a rules-based, specification-driven 3D design environment for all the major plant disciplines, including P&ID driven process piping. It provides detailed engineering review capabilities as well as external 3D walk-through tools for project stakeholders.
70% Discount on MPDS4 licenses for Renewable Energy Companies
For a limited time only, visitors who purchase the M4 P&ID FX software for 2D piping and instrumentation schematics will receive one year of software updates, support and maintenance free of charge.
2D to 3D Factory Layout
MPDS4's Factory Layout solution allows users to plan a new factory or get a 3D lifecycle model of their existing installation by easily designing or importing building layouts, then quickly creating 3D factory buildings based on 2D floor plans. It allows engineers to work on complete production or process facilities in 2D or 3D, automatically updating changes between both environments. Standard equipment is loaded from extensive parametric catalogs (the 3D modelling is done for you) and connected dynamically in the 3D world, or via intelligent symbols in the 2D layout.
Quality Assured Design – Avoiding Expensive Mistakes During Construction
The software is fast, reliable, flexible, and customisable, offering rules-based design, automatic interference and consistency checking for project quality assurance. Boasting an integrated advanced drafting environment, MPDS4 delivers all the 2D drawings required for downstream manufacturing. A large number of interfaces offer easy data exchange with other 2D and 3D data formats, as well as ERP systems.

70% Discount on MPDS4 licenses for Renewable Energy Companies

MPDS4 Software Pages and Videos

M4 P&ID FX Software Download and Videos
CAD Schroer presents its 3D Plant Design Software
| | |
| --- | --- |
| Location: | Messe und Congress Centrum Bremen, Germany |
| Booth: | Hall 4 Booth 4-818 |
| Date: | 27-29 January 2015 |
| Website: | BIOGAS 2015 |