CAD Schroer at Anuga FoodTec 2015
Quality Assured Design – Avoiding Expensive Mistakes During Construction
The software is fast, reliable, flexible, and customisable, offering rules-based design, automatic interference and consistency checking for project quality assurance. Boasting an integrated advanced drafting environment, M4 PLANT delivers all the 2D drawings required for downstream manufacturing. A large number of interfaces offer easy data exchange with other 2D and 3D data formats, as well as ERP systems.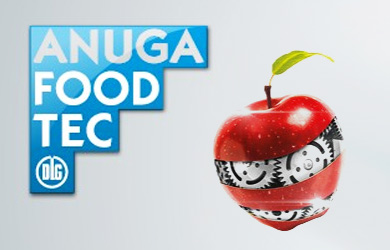 Mariani will be presenting its innovative packaging systems
Visit CAD Schroer at Anuga FoodTec 2015 at Messe Cologne. We are thrilled to have been invited to the stand of our customer Mariani in hall 7 stand E050. The leading Italian packaging machinery manufacturer has been so pleased with our factory design software that they invited us to join them at the show. At Anuga FoodTec 2015 Mariani will be presenting its innovative secondary packaging systems for lightweight packaging, such as for the flexible, low-cost and eco-friendly Ecolean® plastic packaging for the food industry.
Presenting 2D/3D Factory Design Software for the Food and Beverage Industry
Whether for meat or dairy products, drinks or frozen food, for bakery products or basic foodstuffs – at the Anuga FoodTec, 1,300 exhibitors will present their latest developments in the food processing, food packaging, food safety, food ingredients and services & solution sectors.
Software for designing complete packaging and production lines
M4 PLANT is a large-scale database-driven process line and factory design software. It offers a highly productive, integrated approach, taking you from 2D concept to 3D detail design to walkthrough visualisation, delivering the detailed drawings, BOM and parts lists required for the build or modification order. The software helps to reduce project lead times and costs, while improving design quality. It combines the best of 2D industrial layouts with the 3D world of services and space management, and makes it easy to use existing plans and equipment models.
Anuga FoodTec – the meeting point of the food industry and their suppliers
Location: Cologne, Germany
Date: 24 -27 March 2015
Anuga FoodTec Event website
Our Stand: Hall 7, Stand E050