Case Study: PALFINGER Invests in M4 DRAFTING for Design Automation
The specialist crane manufacturer counts on CAD Schroer's flexible design software for the automated production of technical specifications
The Austrian company recently invested in the fourth generation of CAD Schroers product suite. PALFINGER's special highly customised engineering design environment provides the company with the greatest degree of automation and flexibility.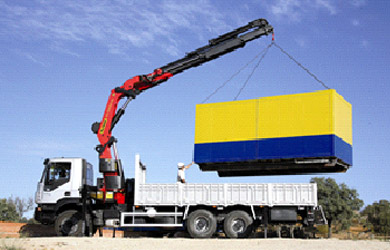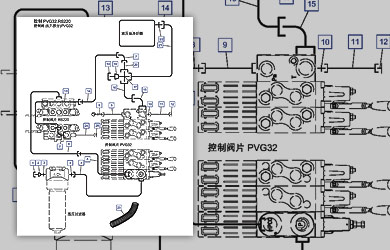 Quality without Compromise
From loader cranes to cherry pickers, on construction sites, on the railways, at sea or in public transport – PALFINGER's products are ubiquitous, and many of us meet them (and the projects they make happen) every day. The brand stands for the highest level of quality and performance without compromises. PALFINGER recently invested in around 25 seats of M4 DRAFTING, as well as additional licenses for M4 Sheet Metal Design and interfaces to PTC Creo® and Windchill® PDMLink™.
PALFINGER's highly specialised product development department in Salzburg depends on flexibility and productivity when it comes to delivering up-to-date technical specifications and assembly instructions to its customers. "CAD Schroer's extremely customisable M4 DRAFTING 2D/3D CAD system offers built-in design intelligence, meeting all of our requirements in respect of technical documentation, design editing, and fast product modifications," says Henrik Binggl, Head of Software Development at PALFINGER.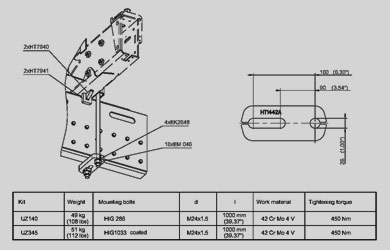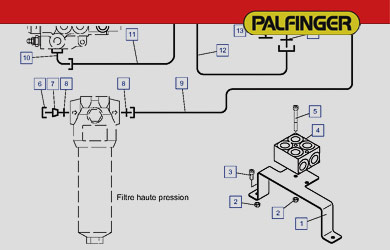 Long-lasting Quality Demands Easy Adaptations
PALFINGER's products have a lifecycle that spans many decades. Dealers, workshops and service centres can rely on clear assembly and maintenance instructions, as well as the long-term availability of spare parts. "That means that our design and documentation departments are looking after around 95,000 M4 DRAFTING drawings, all of which may be subject to modifications. These include detailed component designs for manufacture; assembly drawings, layouts and special sheet metal designs," says Johannes Bauer, Team Leader and Project Manager at PALFINGER.
PALFINGER will be deploying M4 DRAFTING on Windows (like its predecessor on Solaris) in those areas which demand speed, user friendly design (including easy 3D for traditional 2D users) and customisability. Gilbert Koch, Managing Director at CAD Schroer AG in Switzerland, which looks after the PALFINGER account, concludes, "We're proud to see our efforts in developing leading edge engineering solutions pay off for customers as forward-thinking as PALFINGER, which uses our software to help automate complex design and documentation processes."