Every company is individual – as is this CAD software
M4 DRAFTING provides the necessary standardization, centralization and integration required by small and large companies
Cambridge, UK and Pittsford, NY – 22 July 2020: Every company is unique and has its own specific requirements that are critical for the success of the company. M4 DRAFTING is a 2D CAD system designed to meet individual requirements, and is used by a wide range of companies for a multitude of specialised industrial applications.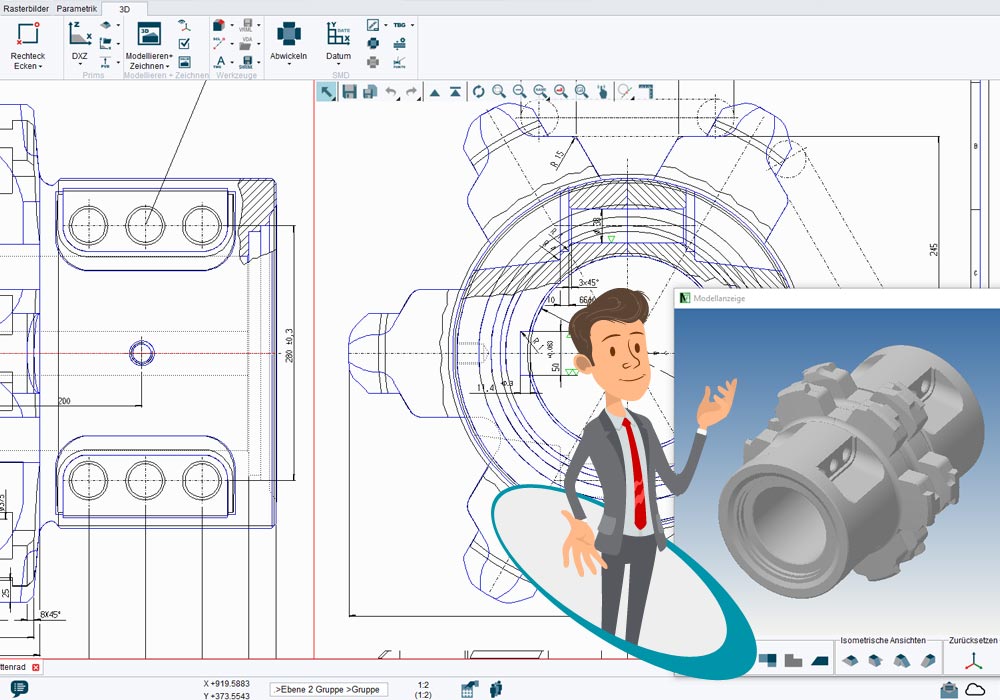 M4 DRAFTING has been on the market since the very beginning of CAD and has a flexible architecture that supports the requirements of both small and large companies. This architecture allows custom CAD functionality to be added to suit company-specific design processes and standards. In addition, the software offers a wide range of standard tools for everyday CAD work.
Bespoke CAD functionality for every company
M4 DRAFTING has been developed based on the feedback and requirements of its users. As a result, the software not only offers a comprehensive range of design tools for industrial applications, but also ensures that everyday design tasks can be quickly completed thanks to its high performance. This enables users to create very large CAD drawings with a high level of detail using standard computer hardware.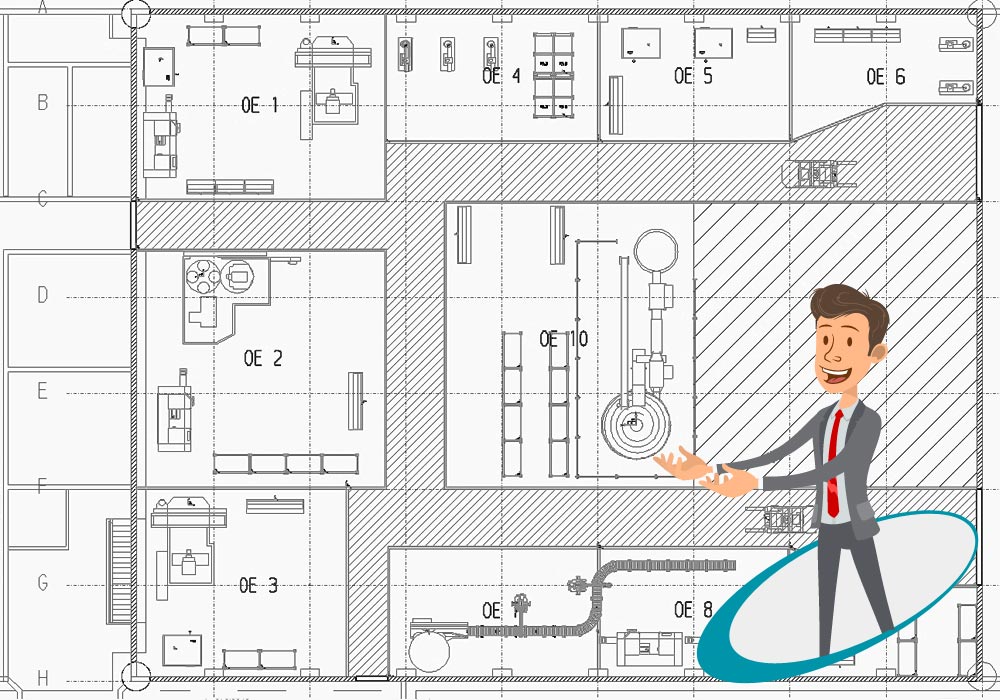 Always in-line with company standards
M4 DRAFTING's software architecture ensures that work is performed according to a clearly defined standard. Companies specify exactly which line types, text types, symbols, dimensioning standards and drawing templates are to be used, and M4 DRAFTING follows those rules. When working on different customer projects, M4 DRAFTING can also be configured on a project-specific basis, so that different rules can be setup for different projects according to international standards. This is an invaluable advantage for companies that have to manage a large number of international projects.
Centralised administration for increased flexibility
The centralised administration of CAD-related information and data is an important requirement of for many companies. Ideally, it should be possible to control drawing standards and templates centrally. M4 DRAFTING provides this capability. The software also allows users to access centrally stored symbol catalogues. Furthermore, M4 DRAFTING can also be administered centrally. The flexible installation scenarios supported by the software allow almost any type of configuration from a shared to a completely standalone installation. M4 DRAFTING can also be used to flexibly manage licenses across a corporate network.
Embeds within the system architecture of a company
One of M4 DRAFTING's strengths is its ability to be customised and integrated with ERP, PLM, PDM and CRM systems. A modern CAD system must fit with a company's internal processes, which also means integration with other process-related systems. With extensive interfaces and a high degree of adaptability, the 2D CAD software enables a high level of integration. Thus, users can check out a drawing directly from their document management system, edit it, and then check it back in again. Process-related data, such as a parts list, can be automatically extracted from a drawing, or it can be specified by the user during check-in, just as the company's process requires.
Modules and application-specific functionality
As M4 DRAFTING developed, application-specific functionality was added in the form of individual modules, This enabled the software to meet a wide range of requirements, and be easily tailored to suit each company's needs. For example, M4 DRAFTING has modules for raster data processing, design automation, and for piping & instrumentation design. CAD Schroer also offers its customers the possibility to customise the software to their own specific requirements.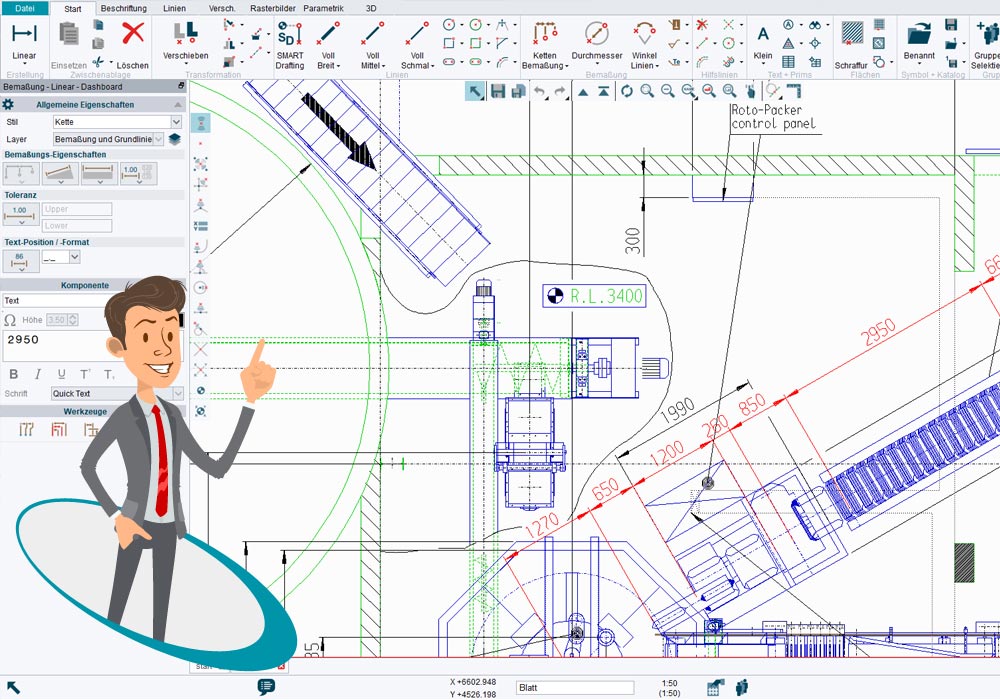 For companies that want to maximise their competitive edge, CAD Schroer can implement bespoke tools to cater for their specific requirements. As a result, many companies that have successfully implemented M4 DRAFTING are using their own application-specific tools and enhancements, and are always one step ahead of the competition. In this way, M4 DRAFTING can be tailored to suit almost any industry requirements, from pipeline design to the detailed design of medical devices.
CAD Schroer stands for software "Made in Germany"
"Made in Germany" is considered to be the benchmark for German quality products. Software that meets the "Made in Germany" standard comes from manufacturers who develop in Germany and whose software solutions combine first-class service, quality and sustainability. CAD Schroer's headquarters are located in Germany, just a few minutes' drive from Düsseldorf. The company has been developing CAD software in all its forms for over 30 years, and therefore understands the demands that industrial companies place on CAD software.
This is precisely where CAD Schroer's strength lies. Both customer proximity and attention to detail have enabled the company to design and develop M4 DRAFTING, a proven CAD software for businesses, over several decades. CAD Schroer's comprehensive customer service, German & English hotline, and an online customer portal, also offer customers an invaluable advantage and a direct line to the manufacturer.
Simply try it out and let us advise you
It only takes a few clicks to try M4 DRAFTING. A free trial version of the software can be downloaded from CAD Schroer's website. For more information and practical tips and tricks on the CAD software, new users can access video tutorials and documentation in several languages. If you have any further questions or require further advice on M4 DRAFTING, please contact CAD Schroer directly.
M4 DRAFTING enables companies to add bespoke CAD functionality to accommodate their own individual processes and company standards.