Designing plants or factories of any size for high performance
New functionality for the rapid design of very large and complex factories and plants, M4 PLANT makes it possible
Cambridge, UK and Pittsford, NY – 20 May 2020: Worldwide, the German-developed M4 PLANT software is widely appreciated for its high performance. The professional factory layout and plant design software enables size-independent design and also offers a wide range of multi-disciplinary functionality. This means quick and easy design of any factory or plant, and its speedy performance simply makes projects more fun.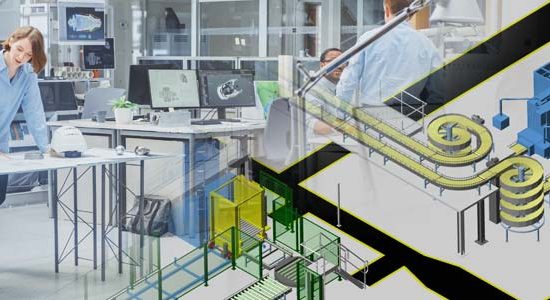 Anyone designing large factories or plants needs high-performance software to quickly process their models. But many 3D design tools are not even capable of displaying large detailed models, let alone enabling you to effectively design them. This is where the advantage of M4 PLANT comes in, because its software architecture is specifically optimised for design large-scale design, and finally makes size-independent design a reality for your projects.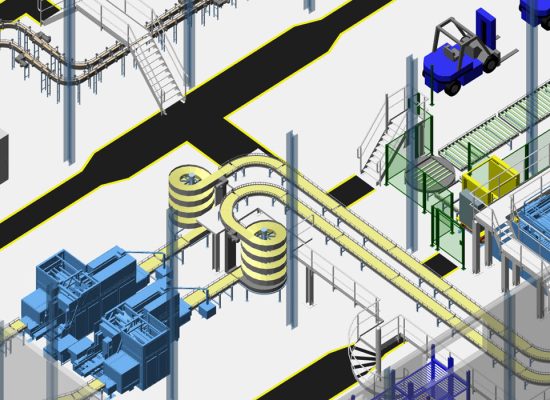 More functionality for the factory designer
With the recently released version 7.0 of M4 PLANT, the software supports the factory designer more than ever before with their layout tasks. The seamless integration between the 2D and 3D worlds allows the creation of layouts in a familiar and intuitive way. At the same time, the software provides a wide range of versatile and adaptable component catalogues to speed the design process. For example, conveyors and racking systems can be selected and quickly laid out. Even your own machinery models can be imported using the supplied 3D interfaces, or simply modelled directly in the software itself if you prefer.
In M4 PLANT version 7.0 and higher, the factory layout catalogue contains many new parametric standard components that facilitate the design of complete factories. These offer adaptable standard components such as doors, security fences, containers or bins. The parameters of each component can be adapted to individual requirements when placing them.
"We have set ourselves the goal of developing an extremely high-performance software
that is in line with the way
plant or factory designers implement large projects today."
"With M4 PLANT, we have succeeded, because our software really enables size-independent designing," says Mark Simpson, Product Line Manager at CAD Schroer.
Fast drawing derivation and detailing
As a fully-fledged factory layout and plant design software, M4 PLANT includes a comprehensive range of 2D functions. This not only allows detailed drawing derivations from 3D designs to be generated in the shortest possible time but also allows for full detailing. The user has a complete range of 2D CAD functions at their disposal. M4 PLANT also focuses on performance in the 2D area and ensures a high degree of speed in the design that is not limited by the size of the 3D design.
Perfect solutions for every plant designer
M4 PLANT offers a comprehensive range of functionality for plant design. With modules for piping & instrumentation diagrams (P&IDs), 3D pipework design, the fully automated generation of piping isometric diagrams, and steelwork layout, the software supports all plant design disciplines. Here too, the software offers an enormous range of standard catalogue components, and with version 7.0, these have been expanded even further, especially in the area of pipework design. Customers can even create their own individually tailored catalogues.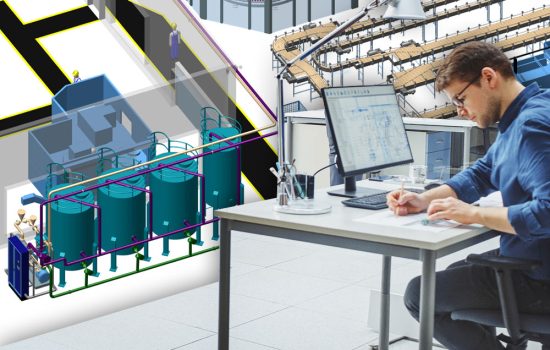 M4 PLANT: Try it now, seeing is believing
The M4 PLANT software can be downloaded from CAD Schroer's website for a free 30 day trial. Extensive video tutorials are also provided to quickly get you up to speed, as well as 1-to-1 support for businesses. So if you want to test the performance of the software for yourself, simply download the software and try it with your own design data. And if you need help at any point, simply contact CAD Schroer: "With M4 PLANT, we have succeeded in developing extremely high-performance software. We look forward to making the new version available to today's modern designers."
With M4 PLANT, we have succeeded in developing extremely high-performance software. We look forward to making the new version available to today's modern designer.