3D plant engineering will revolutionise the way you work
The 3D design of a plants opens up many possibilities for the designer and is increasingly revolutionising the way many companies work
3D plant engineering brings many benefits and is more affordable than ever with modern software. With 3D plant engineering, companies are able to create much more accurate and efficient designs.  
Add a header to begin generating the table of contents
3D plant engineering is the future
The future lies in the 3D design sector because 3D data enables a plant engineering team to proceed even faster and more efficiently with each project. By using 3D software, plant engineers can create even more precise designs for plants or document existing plants even better. For all parties involved, this enables a better understanding of the design process. It also helps with further analysis of the design because modern design systems can generate further information from the 3D data, such as parts lists or data for specific types of analysis (stress, pressure, etc.). The possibilities are increasing every year because cloud technologies and virtual and augmented reality are opening up more and more potential for even better and integrated 3D plant engineering. 
What is 3D plant engineering?
3D plant engineering is a modern design method based on 3D design that is increasingly revolutionising the way engineers, mechanical engineers and plant designers work. With the help of models and 3D catalogue components, a realistic, full-sized 3D plant design is created. This is used for the precise construction of the real plant. This technology is now mature, affordable and has many advantages, including the ability to create realistic models, save time and money, and improve communication between designers and clients. Modern 3D plant engineering packages further ensure that information is used across all design tasks and that many of the tasks are automated. 
This is how 3D plant engineering will revolutionise the way you work
If you are involved in the development and construction of plants of any kind, your way of working will soon change – and for the better. With 3D plant engineering, designers and engineers can design their plants faster and more efficiently than ever before. And this is how it works: Instead of working with 2D drawings, a 3D model of a plant can be created in a comparable amount of time. This allows designers to see exactly how all the different elements of their plant fit together. In addition, 3D design provides early warnings about potential errors and collisions that have occurred during design. This not only saves designers time and money, but also avoids potential safety risks. For those who want to modernise their plant design process, 3D design is the way to go.  
Advantages of 3D plant engineering
3D plant engineering is developing rapidly and every year there are more and more benefits and reasons to switch to a 3D system. Here are the most important advantages of 3D plant engineering: 
3D designs enable the designer to get a more accurate picture of their plant engineering. This can help avoid potential problems and hazards that may not be immediately apparent with 2D drawings.
With 3D design data, many analyses can be performed and reports and documents can be generated completely automatically. Designers no longer have to manually generate drawings, reports, parts lists and piping isometrics, or laboriously check for collisions. Nowadays all of these tasks can be performed automatically with just a few mouse clicks. 
Modern 3D plant engineering systems can be used to design plants of any size. Systems such as M4 PLANT offer a high level of performance that is designed to meet the requirements of plant designers and thus enable the rapid design of plants of any size.  
Modern 3D systems offer many 2D/3D interfaces with which drawings or models can be imported into the 3D design process. This means that as-built data in any form can be used as the basis for integrated 3D plant engineering. 
Today's systems are affordable for any company. M4 PLANT, for example, can be used from as little as €179/month. This includes support and regular updates. This is an enormous advantage for companies that want to benefit from the aforementioned advantages and save far more in costs by using such a 3D system.
The future of 3D plant engineering in industry
3D plant engineering is the future of modern plant design. It enables a more efficient and accurate design process as well as a better understanding of how the plants will function in the real world. In addition, 3D data opens up pathways to new design processes that can take place in Mixed Reality. Already today, 3D data from plant engineering systems can be viewed immersively in virtual reality. With the help of augmented reality, parts of plants can be superimposed on the construction site to compare the 3D design with reality. Customers and suppliers can also benefit from online meetings that take place directly in the 3D plant design. This is just the beginning of an exciting world in which 3D plant engineering will further improve and automate our processes.  
Tools and downloads for better 3D plant engineering
1. M4 PLANT – 3D plant engineering software
The M4 PLANT plant design system offers extremely high productivity through its wide range of specialised tools for design tasks such as piping layout, steelwork design and HVAC duct routing, all driven by extensive, and extensible, component libraries supplied with the software. M4 PLANT provides a flexible plant engineering solution regardless of project size.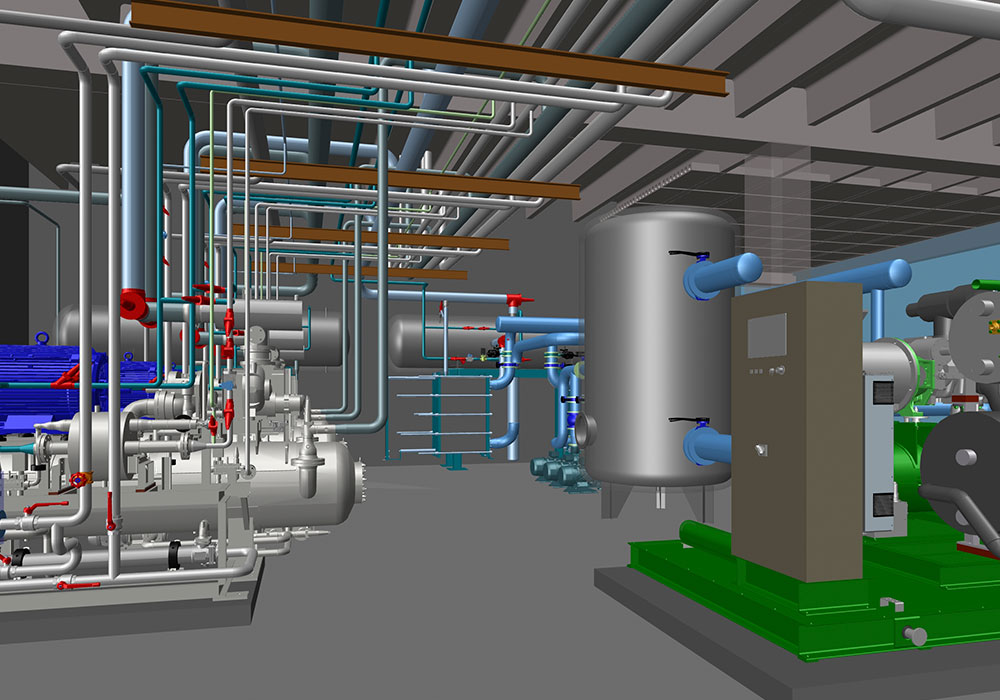 2. i4 MEETING – Hold online meetings in the 3D design (VR-capable)
With i4 MEETING, 3D plans can be loaded into a virtual room and viewed together virtually in an online meeting. Several users worldwide can participate in the meeting and view the planning data on a PC, smartphone, tablet or even in VR.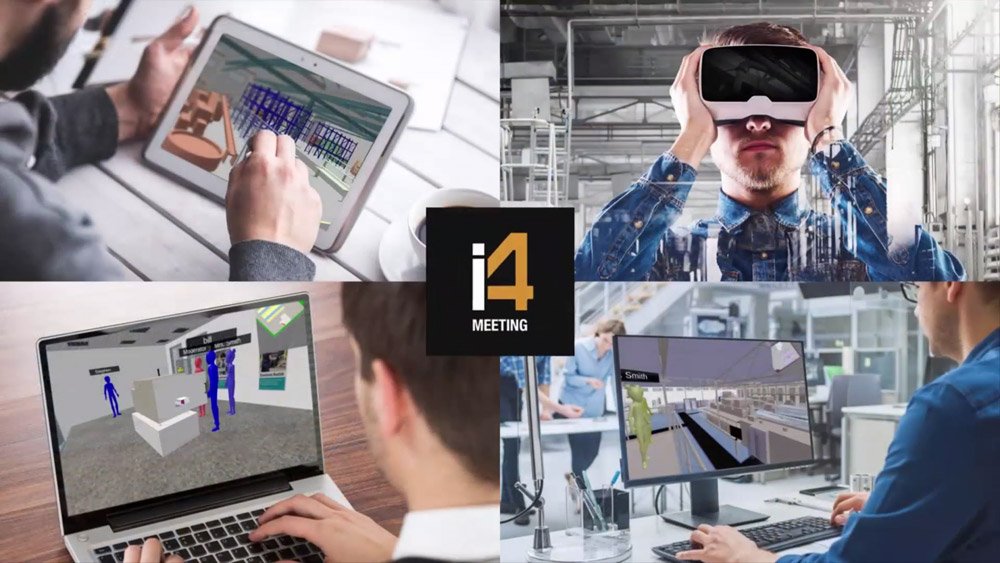 3. i4 VIRTUAL REVIEW – View or present 3D designs in VR
i4 VIRTUAL REVIEW software enables designers and engineers to immersively view CAD models in Virtual Reality from the first-person perspective.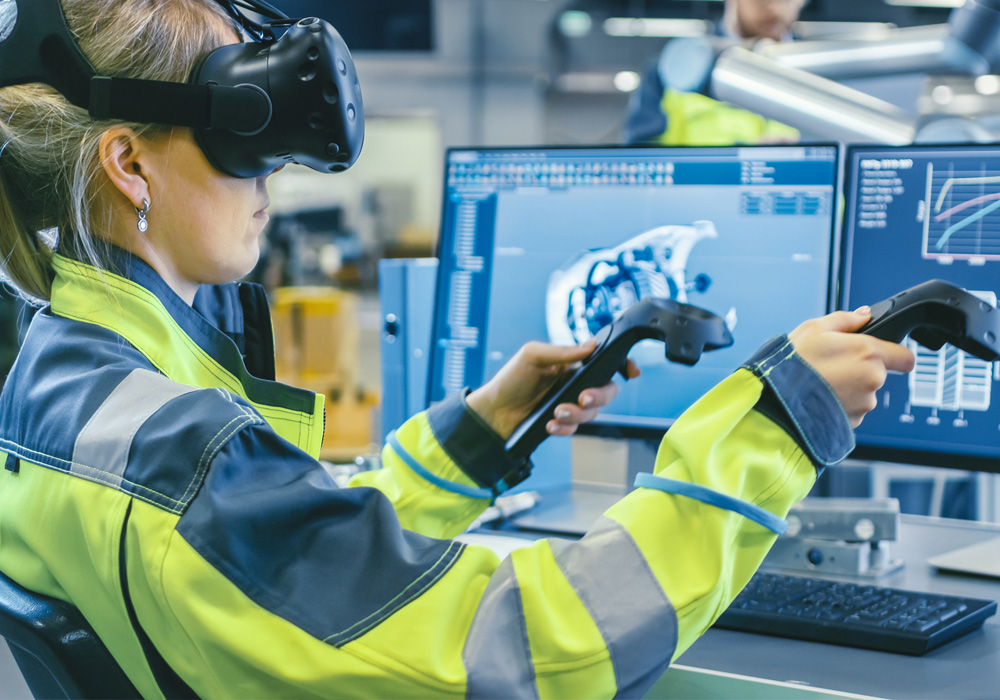 4. i4 AUGMENTED REVIEW – View or present 3D models in AR
This AR-App allows the display of any 3D model in a realistic environment. All the user needs is an AR-enabled smartphone or tablet. Due to the performance of today's devices, even very complex 3D models can be used on the AR-Viewer.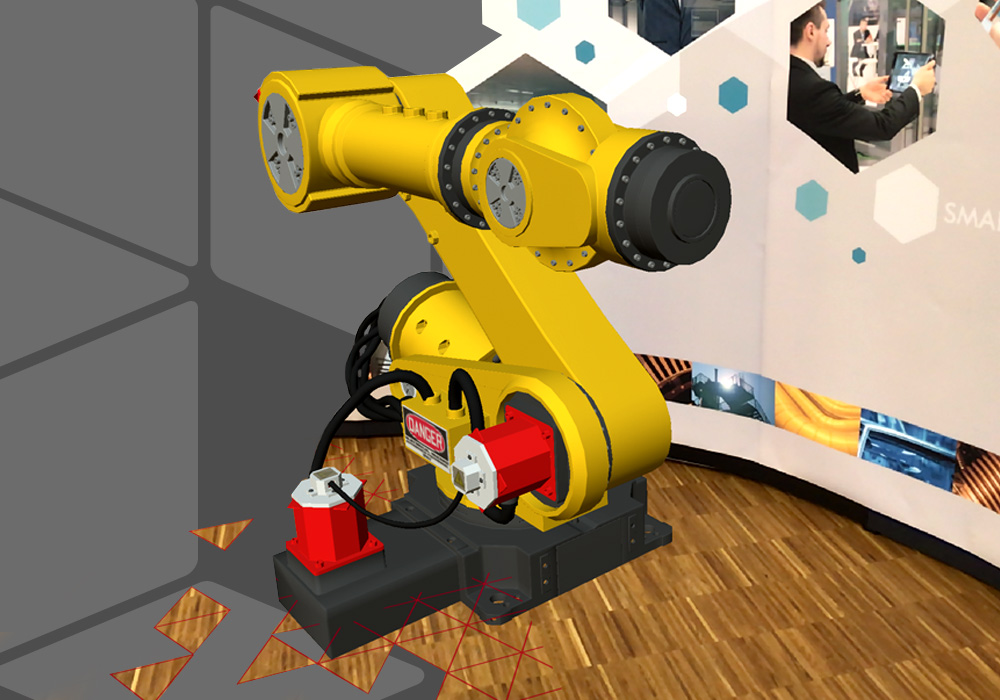 FAQ – 3D plant engineering