The innovative new platform for virtual meetings – coming soon
i4 MEETING enables you to host online meetings quickly and easily in virtual reality (VR). Try out i4 MEETING live now.
The newly developed i4 MEETING VR platform enables users worldwide to meet with each other in individually designed online virtual worlds. You can now experience the innovative VR meeting solution live before the official release.
Online meetings are already commonly used throughout industry and also in everyday life. Users meet in video conferences to discuss projects, give presentations or simply exchange ideas. Although such meetings are popular, they lack a major component for a comprehensive meeting experience. A video conference cannot provide a 3D world where all participants meet for a shared experience in full-scale virtual reality.
Online meetings in virtual reality become reality
With i4 MEETING, the online meeting has been reinvented to provide a shared experience for all participants in virtual reality (VR). In addition, the moderator has the possibility to place their own 3D models in the virtual world. As a result, i4 MEETING offers participants an innovative and personalised meeting experience.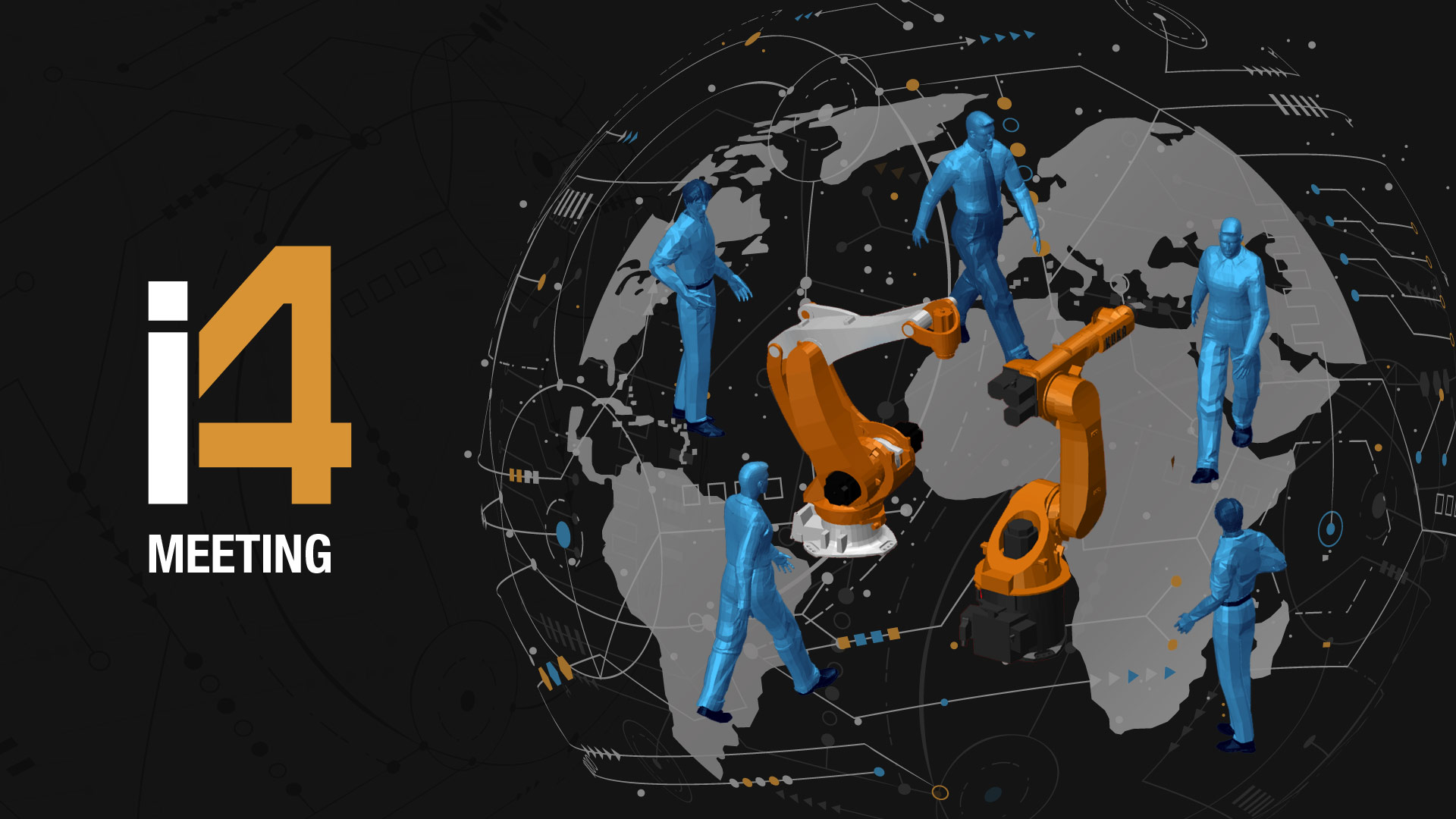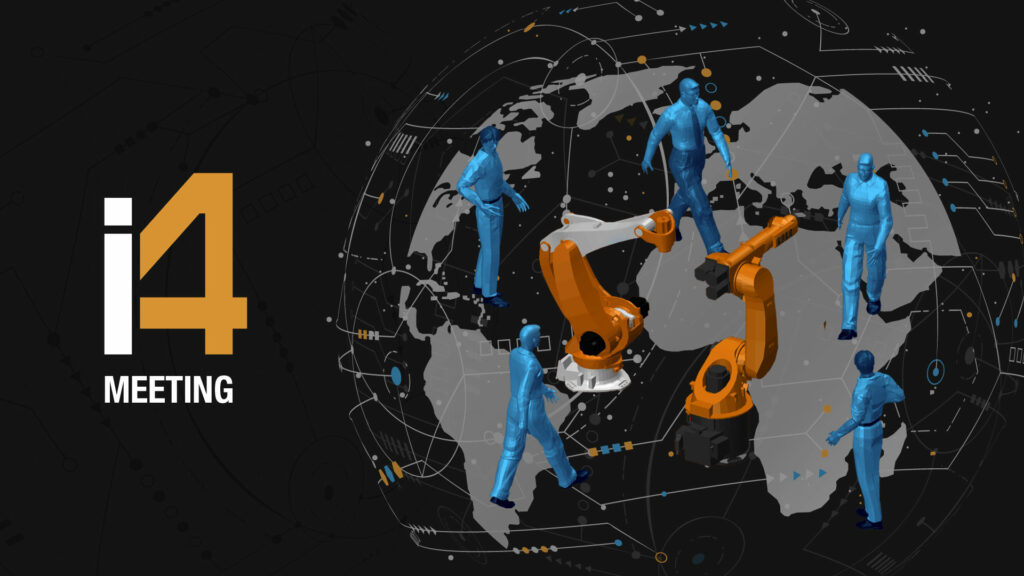 Commercial VR meetings – impress customers in industry
When designing and developing the i4 MEETING VR solution, the requirements of industry were always at the forefront. 3D models from different CAD systems can be viewed together from different locations, large models such as factories, buildings and plants can be visited virtually. Audio communication makes it possible for participants to discuss what they see. For industry use, this means that project data can now not only be collectively viewed in 3D, but also experienced full-size in virtual reality. Virtual showrooms offer companies new opportunities to present their products.
Easy access through a versatile range of clients
Access to an i4 MEETING can be via browser, tablet, PC or VR glasses. Users simply choose an avatar and a display name and then join the meeting. They can then move freely around the VR world and also see the avatars of other participants moving in real-time. The i4 MEETING client used to access the meeting determines how realistic and immersive the virtual meeting experience will be. Of course, the highest level of immersion is achieved by using VR glasses, which enable users to experience the virtual meeting close to actual reality.
Experience VR meetings for yourself now
The possibilities for creating innovative meeting experiences with i4 MEETING are almost limitless. To give you the chance experience i4 MEETING before the official release, several online meeting rooms have been created for you to try. Immerse yourself in VR worlds containing entire factories, plants and buildings.