CAD Schroer at Nextgen 2014, the UK's Premier Renewable Energy Event
Cambridge, UK and Pittsford, NY – 24 September 2014: From 8 -9 October 2014, engineering solutions provider CAD Schroer will be demonstrating P&ID, piping and 3D plant design software at the Nextgen 2014 exhibition and conference at Stoneleigh Park, UK, stand D50.
CAD Schroer will be introducing its new P&ID system at Nextgen 2014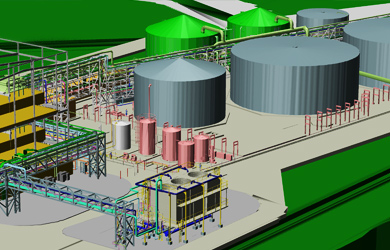 MPDS4 is the ideal tool for large-scale biomass or biogas project design
Nextgen and EBEC 2014
Nextgen 2014, which incorporates EBEC, the European Bioenergy Expo and Conference, is the premier renewable energy generation event for both urban and rural communities. Alongside the extensive exhibition, the accredited free conference programme, delivered by industry experts, will address the opportunities and challenges around financing, designing, installing and maintaining renewable energy systems.
Intelligent Design Software for Renewable Energy Plants
"CAD Schroer's software is designed to aid in successful project delivery," explains Bill Wilkins, Sales Manager at CAD Schroer in Cambridge, "At stand D50, we'll be demonstrating our latest intelligent 2D piping and instrumentation design software, M4 P&ID FX, as well as our proven 3D piping and plant design system, MPDS4, which is ideal for larger-scale projects where 3D visualisation with interference checking becomes an important quality and selling point."
M4 P&ID FX Free 30-Day-Trial Download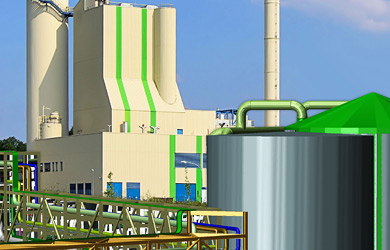 MPDS4 plant design software at Nextgen 2014
Time Limited Software Offers at Nextgen
CAD Schroer currently offers a 70% software discount on MPDS4 Plant Design for companies using the system on renewable energy projects.
Those working on smaller projects who need an intelligent schematics package for creating standard-compliant P&IDs will receive free software support and maintenance for one whole year for every M4 P&ID FX license purchased.
"We hope to do our bit to make the delivery of renewable energy projects more efficient and affordable," says Bill. "We really look forward to welcoming engineering consultancies, EPCs, equipment providers and Owner Operators in the renewables sector to our Nextgen stand."