First-class performance for plant engineering and factory layout
Released: M4 PLANT version 7.2
The new version 7.2 of M4 PLANT offers incredible new benefits to significantly speed up the daily tasks of designers.
The new version 7.2 of M4 PLANT is full of innovations and new functionality as well as customer-driven enhancements. Together with M4 PLANT's intelligence and advanced structuring of 3D projects, the new version focuses on increasing performance and automating time-consuming tasks.
Minimise time-consuming tasks
Almost every plant or factory design requires the use of 3D models from customers or suppliers. With the new version, M4 PLANT includes a new tool with which several 3D models can be imported and simplified at the same time. From now on, users have new possibilities to perform everyday tasks in a time-saving way and to manage their 3D design efficiently. Users can decide for themselves whether the assembly structure should be imported or removed. Models can also be imported independent of the normal design process. This enables the designer to start the import of several models while continuing to work effectively on their 3D design.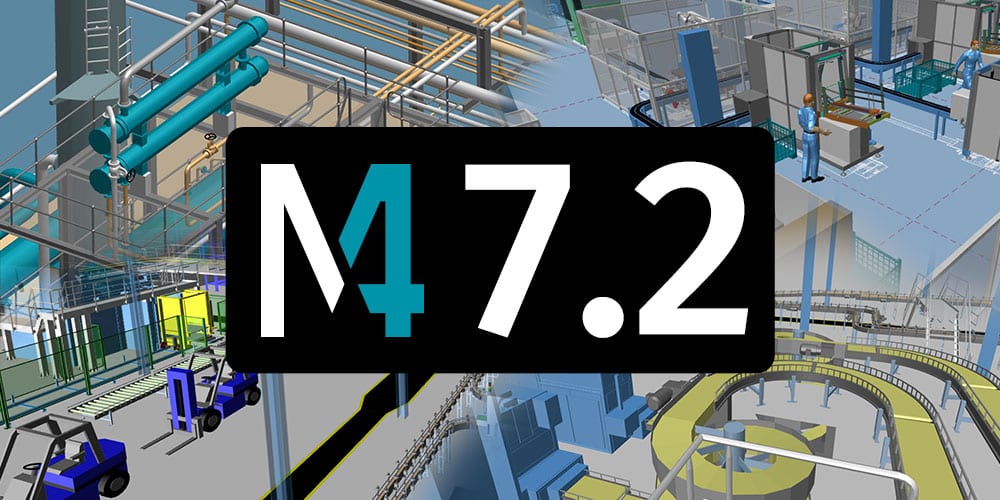 How plant engineering and factory layout benefit from each other
With a seamless transition between plant engineering and factory layout, M4 PLANT delivers exceptional design quality for these very different areas of design. After all, plants often need to be designed into factories, and machinery often needs to be equipped with pipework or ventilation systems inside factories. M4 PLANT, through its advanced technology, addresses all of these requirements to achieve outstanding results. With version 7.2, many tools and catalogues have been optimised to ensure incredibly simple yet precise designs.
Personalisation and flexibility
With M4 PLANT version 7.2, the user gains even more options to adapt the working environment to suit their specific requirements and way of working. At the same time, the option settings are now structured even more intuitively, making it easier to customise the functionality and user interface. This allows each user to tailor settings to suit their preferred working methods and create an even more efficient working environment.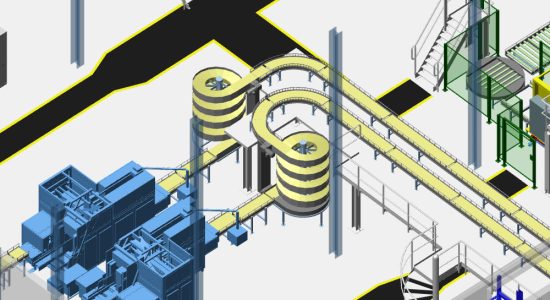 Try M4 PLANT on your own project
Impressive performance is just one of the reasons why plant engineers and factory designers worldwide trust M4 PLANT. Companies now have the opportunity to benefit from the latest features and impressive enhancements. The CAD Schroer team supports companies trialling the software and, if necessary, adapts it to meet specific requirements. Companies can trial the software on their own projects in order to experience the full potential of the system, and to assess the advantages and efficiency increases for themselves. Experienced M4 PLANT consultants are always on-hand to help companies get the most out of M4 PLANT.