MEDUSA4 Personal: Version 6.3 provides even higher productivity
The new version of the free CAD software offers new features and higher performance
Cambridge, UK and Pittsford, NY – 13 March 2019: MEDUSA4 Personal has always been a daily companion for many hobbyist designers and small businesses. The new version 6.3 of the software delivers a real boost in performance.
Free 2D and 3D CAD Software
MEDUSA4 Personal has been used worldwide for many years to quickly create 2D drawings for home projects, and by hobbyists to produce 3D models ready for 3D printing. Due to its versatile CAD functionality, and its ability to edit DWG and DXF files, the software has also become established in many small companies. When used by companies, finished drawings are published for commercial use for a small fee e.g. converted to PDF or DXF format. This pay-per-result approach means that there is no cost to purchase the software, only for drawings that are used commercially.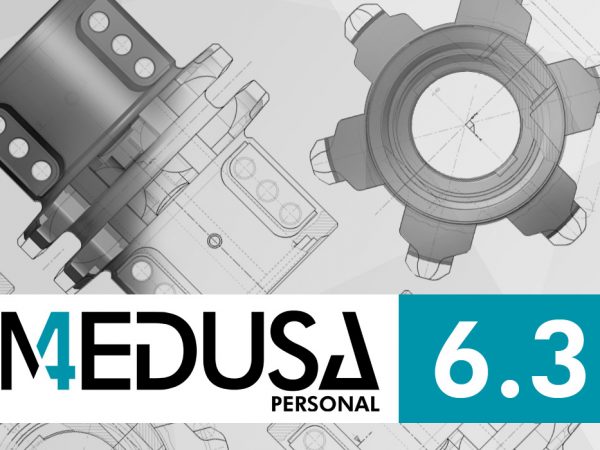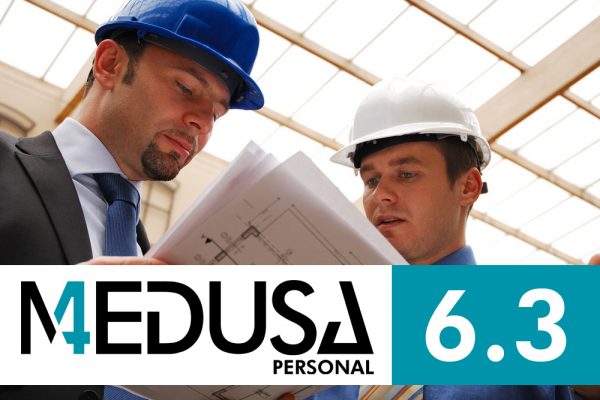 New version with higher performance
With version 6.3, the developer CAD Schroer has significantly increased the performance of the software. For example, the graphics performance of MEDUSA4 Personal has been greatly improved. This means improved handling and fluid presentation of very large and complex 2D CAD drawings. By upgrading the software to 64-bit, this has enabled it to take advantage of the capabilities of the latest 64-bit computer hardware.
3D CAD and Sheet Metal Design included
In addition to extensive 2D functionality, MEDUSA4 Personal also comes with a 3D modelling capability. Existing 2D drawings can be used to create detailed 3D models. Finished models can then be converted to STL format with the help of a conversion service, ready for manufacture with a 3D printer for example. Sheet metal design functionality is also included. This enables you to automatically unfold 3D models of individual sheet metal components, apply bend allowances, and generate 2D drawings of the developed patterns. The finished drawings can then be converted to PDF or DXF form for further processing and manufacture.
Automatically generate drawings with a configurator
MEDUSA4 Personal also includes a parametric module. This makes drawings configurable. For example, the value of individual dimensions can be changed, and the software then automatically adjusts the dimensions and associated geometry. A drawing can also be prepared as a parametric template. When using the template, the required dimensional values are entered into a form, and the desired drawing is then automatically generated. An invaluable advantage if you regularly produce the same type of component, but with different dimensions each time.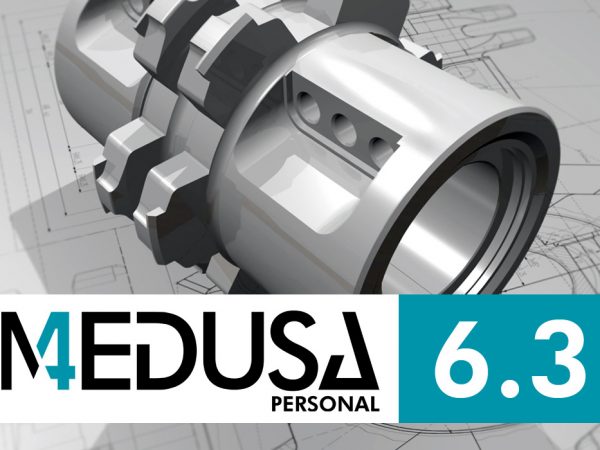 Include photos and images in CAD drawings
Another advantage over other CAD systems is the possibility to include and process photos and images in 2D drawings. MEDUSA4 supports a variety of common image formats, and transparent images. This enables you to use photos, scans and sketches, together with regular CAD geometry and texts, to create a detailed CAD drawing.
Free for Private Use, Pay-Per-Result for Companies
The personal, non-commercial use of the MEDUSA4 Personal software is absolutely free of charge. The commercial use of the software is subject to the "pay per result" principle: Created drawings are unlocked for commercial use via the CSG eSERVICES portal. Companies do not pay for the software itself, only for the results achieved with it. The Pay-Per-Result principle means that finished drawings are converted to PDF or DXF format for a small fee, ready for commercial use.