CAD software has become an indispensable tool for many craftsmen. By using a professional CAD system, individual parts can be precisely designed and manufactured. But what about the costs?
CAD software for craftsmen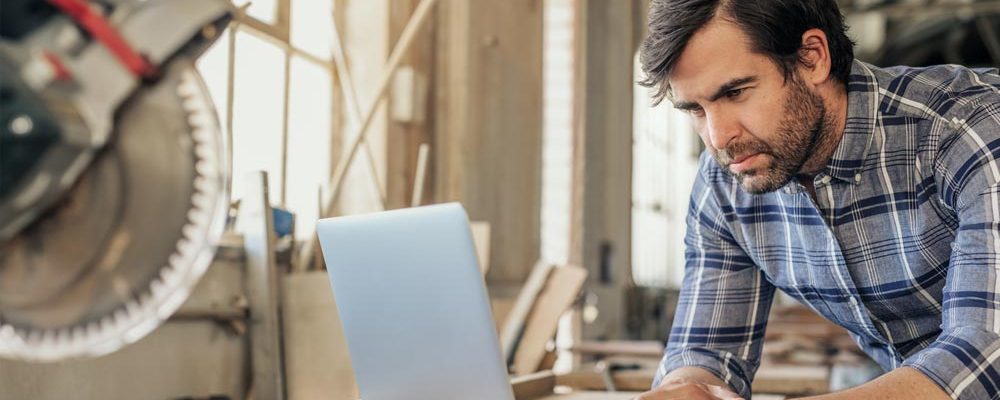 Arts & crafts companies and other small business are always facing up to stiff competition and cost pressures. In order to win business, they need to respond quickly and accurately to customer requirements. At the same time, they have to keep a watchful eye on costs in order to remain profitable. To meet this challenge a CAD system offers the best solution for product design.
But what about the costs?
Whether the task is to design a piece of furniture, or layout a room, or even plan a garden make-over, craftsmen increasingly need a simple and professional design solution. But where can you find such a low-cost solution for craftsmen?
Craftsmen exploit their full potential
The M4 PERSONAL CAD software is particularly popular with craftsmen and small businesses, and provides an impressive range of CAD functionality for a wide range of applications. M4 PERSONAL is the free edition of the high-end MEDUSA4 CAD system, and enables craftsmen to benefit from the same professional-grade design tools and wealth of intelligent functionality. As a result, craftsmen are well equipped to create competitive designs, and are free to exploit their full potential.
CAD software - the daily companion for craftsmen
The M4 PERSONAL CAD system is an ideal design tool for craftsmen. The free software is mainly used by trade and craft businesses. With the Pay Per Result principle, CAD Schroer has created a simple way for small businesses and craftsmen to use software at a fair price.
Crafts businesses can convert the drawings they produce for commercial use for just €2,99 per drawing. For this modest price they receive a PDF file of their drawing that is also approved for commercial use. This approach ensures that companies have clear control over their costs and is rapidly becoming a popular and highly economical way to use and pay for CAD in the industry.
Sketch, Design, Detail, Deliver
M4 PERSONALl offers a versatile design solution for a wide range of crafts, making it the perfect software for craftsmen. For many craftsmen, a design often starts life as a manually draw paper sketch. With M4 PERSONAL, scanned sketches can be easily used as the basis for a design with the software.
Scanned sketches and photographs can simply be loaded directly into a 2D drawing for further processing. Its intuitive editing functionality also makes it easy to work with existing CAD drawings in DXF/DWG format, which can also be imported for editing.
Full 2D and 3D functionality included
The powerful CAD software for Windows® enables Craftsman to create highly accurate and detailed 2D drawings, complete with dimensions and annotation. It also offers a comprehensive range of 3D tools to create 3D models. The models are generated directly from 2D drawings, which enormously accelerates the 3D modelling process.
Craftsman CAD software for your designs
Once a design is complete, the resulting 2D drawings are used for various purposes. For commercial use, the software provides craft businesses with a particularly attractive and cost-effective solution.
When a drawing is to be used commercially, it is first converted via an online portal to either PDF or DXF format for a small fee. The resulting PDF or DXF file is also authorised for commercial use. PDF format is ideal for product documentation. DXF format is ideal for sending details of the design to customers and suppliers, and also for use in manufacturing.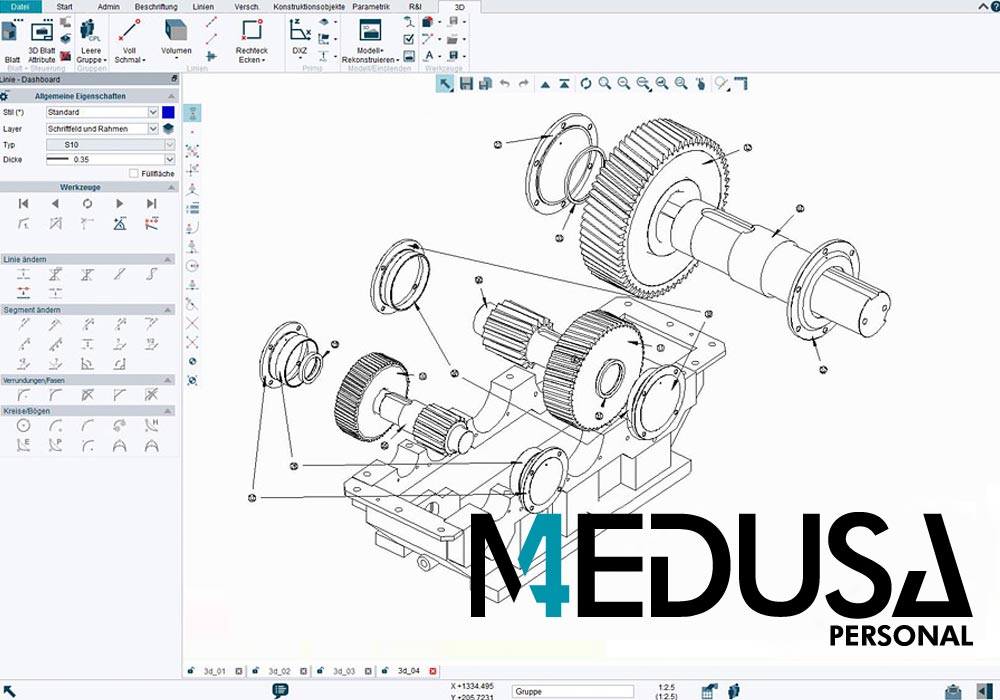 Cost-effective designs
The simple concept of a one-off payment per drawing is also known as the pay-per-result principle: each drawing is authorised for commercial use via the CSG eSERVICES portal.
This is a tremendous advantage for skilled tradesmen, builders and designers, because they don't have to pay for the software itself, only for the results achieved with it. Costs are only incurred once a design is to be put to commercial use, and even then the typically small fees are normally recouped from the proceeds of the customer project.
Due to this simple approach craft businesses can keep their costs manageable and operate cost-effectively. This means that they no longer need to shy away from price/performance comparisons with their competition, and it gives them the security of keeping their project costs firmly under control.
It is no coincidence that M4 PERSONAL is one of the world's most popular CAD programs for craftsmen. With its wide range of functionality and low cost usage model, it offers endless possibilities for craftsmen.
It's easy to get started
CAD Schroer has made it quick and easy to get started with M4 PERSONAL. The Craftsman software has a simple user interface, and a comprehensive range of help and guidance is also available in the form of video tutorials, online documentation, and a user forum. The software even allows users to quickly tailor menus to suit their specific requirements using drag and drop. More tips and tricks can be found in the video.