Modern CAD systems offer integration with professional data-management systems, but these powerful systems are often too expensive for small businesses to implement. So there is a clear need for a simpler, more cost-effective solution.
Cloud data storage increasingly popular
Cloud data storage services such as Google Drive, Dropbox or Microsoft OneDrive offer free and secure online storage for any type of data. For example, design data can be easily stored and shared with other companies or colleagues based at remote locations. This makes these services a simple solution for data management.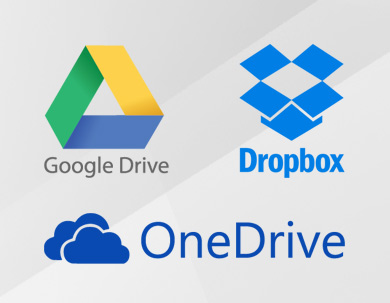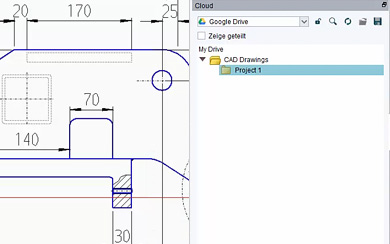 CAD software integration
Cloud data storage services are also increasingly being integrated with CAD systems because companies are increasingly relying on cloud services for collaboration, particularly for small projects and non-sensitive data. The MEDUSA4 2D/3D CAD system, for example, offers direct integration with leading services such as Google Drive, Dropbox and Microsoft OneDrive.
CAD collaboration in the cloud
With MEDUSA4 users can store design files directly in the cloud and retrieve them when required. If a cloud folder is shared with other users, they have immediate access to the data and can open the files and work on them. This leads to increased communication and faster collaboration between team members.