How to inspire your trade fair visitors with Virtual Reality
Mariani chooses CAD Schroer's virtual and augmented reality applications for its trade fair presentations and creates a lasting impression
Mariani is one of the world's leading suppliers of packaging systems in the food and pharmaceutical industries, and regularly exhibits at international trade fairs. At the DrinkTec in Munich, Mariani wanted to present several new machines to trade show visitors.
Machines too large and Exhibition Stands too small?
Unfortunately, some things are simply too big, too heavy or too bulky to be presented on an exhibition stand. Just like the packaging machines from Mariani. As the space on most exhibition stands is usually very limited, not all machines can be exhibited. This is a common problem that many exhibitors struggle with today.
New technologies dominate the exhibition stand
Virtual Reality (VR) and Augmented Reality (AR) have matured in recent years, which is why these technologies are now being increasingly used by industry. AR and VR provide companies, across a wide range of industries, with great new ways to showcase their products, and are now becoming highly relevant in marketing and trade fair presentations.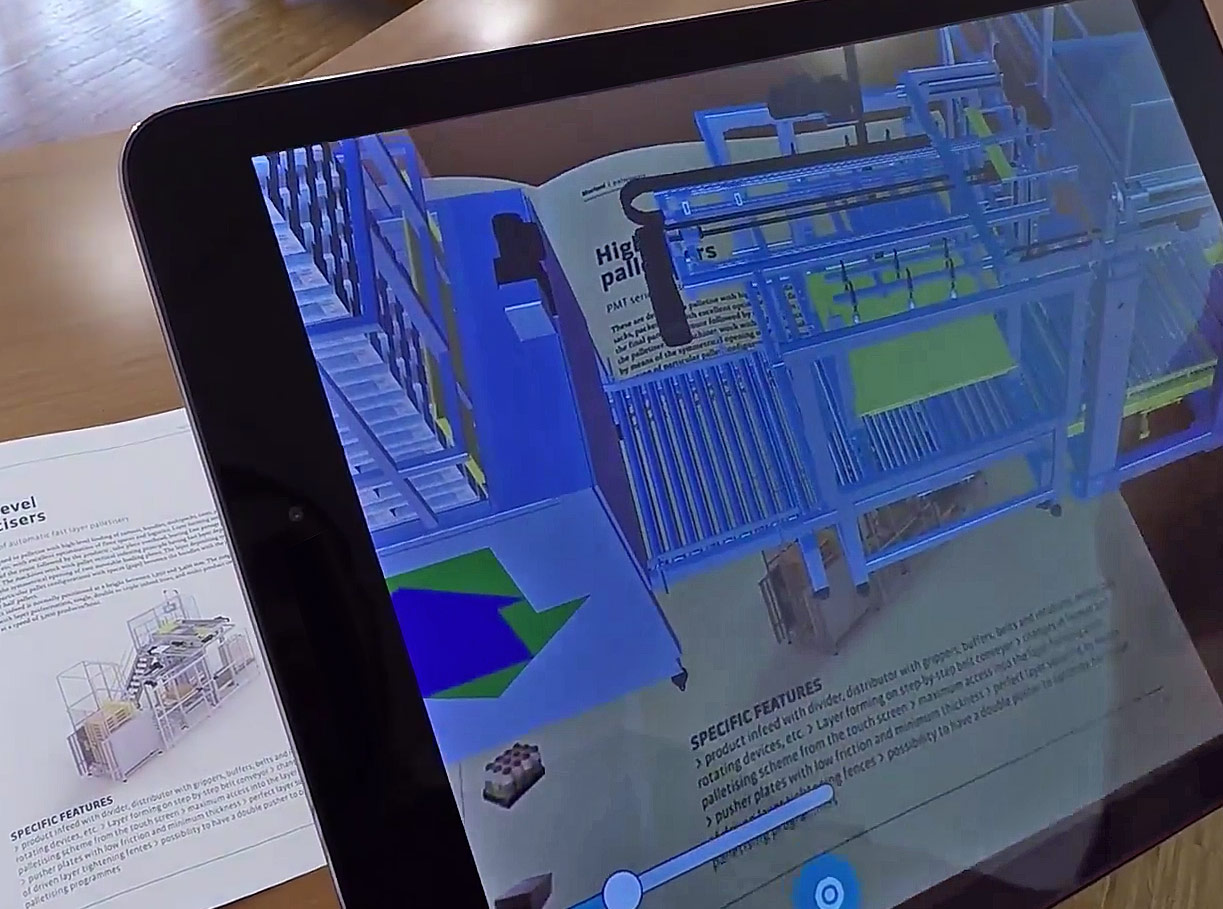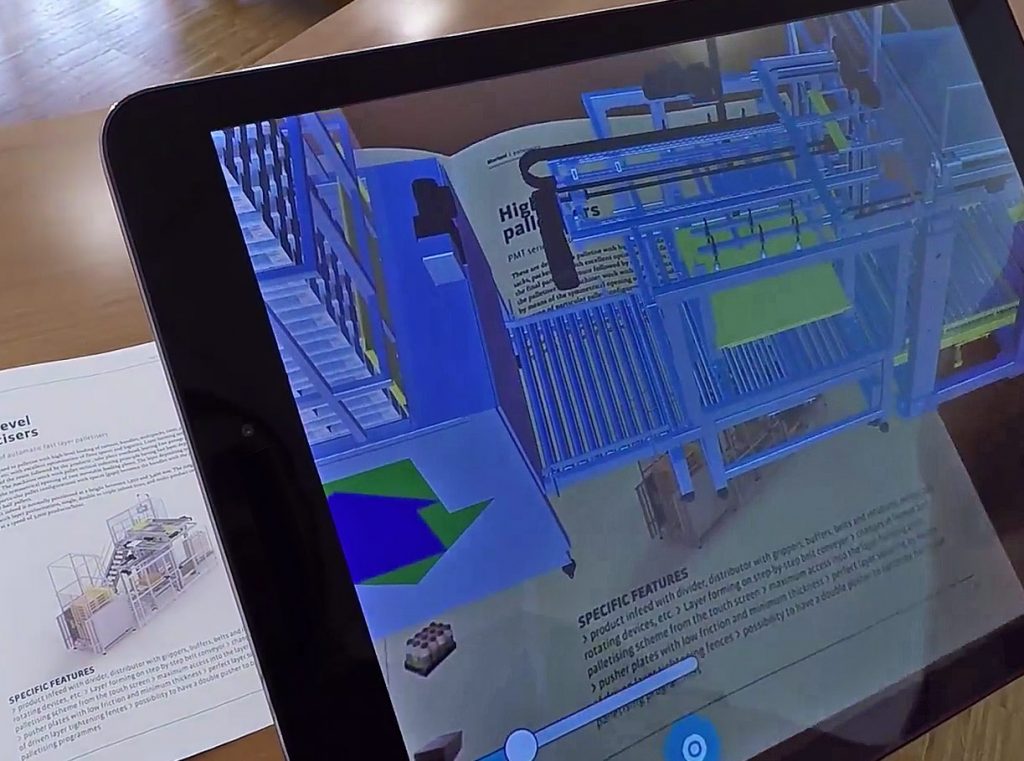 Digitally enlarge the exhibition stand with AR and VR
CAD Schroer has developed several new AR and VR applications for trade fair use, with which individual machines or even entire systems can be digitally presented. When the applications were demonstrated to Mariani, the company was so impressed that it decided to use them at its next trade fair, the DrinkTec in Munich.
The CAD model becomes virtual
Mariani provided CAD Schroer with CAD models of its machines and equipment. CAD Schroer's development team then converted the models into AR and VR apps. Augmented Reality apps display the machines directly in the real world, enhanced with animations which simulate how the machines work. This enables Mariani's customer's to virtually observe the movement of individual machine parts. Virtual Reality apps allow you to virtually inspect a proposed layout and see the machines in action – an important point for a brand that stands for leading-edge technologies.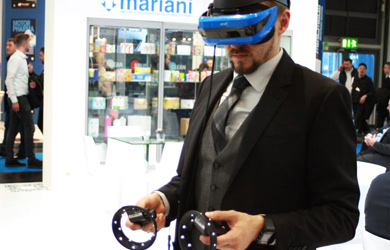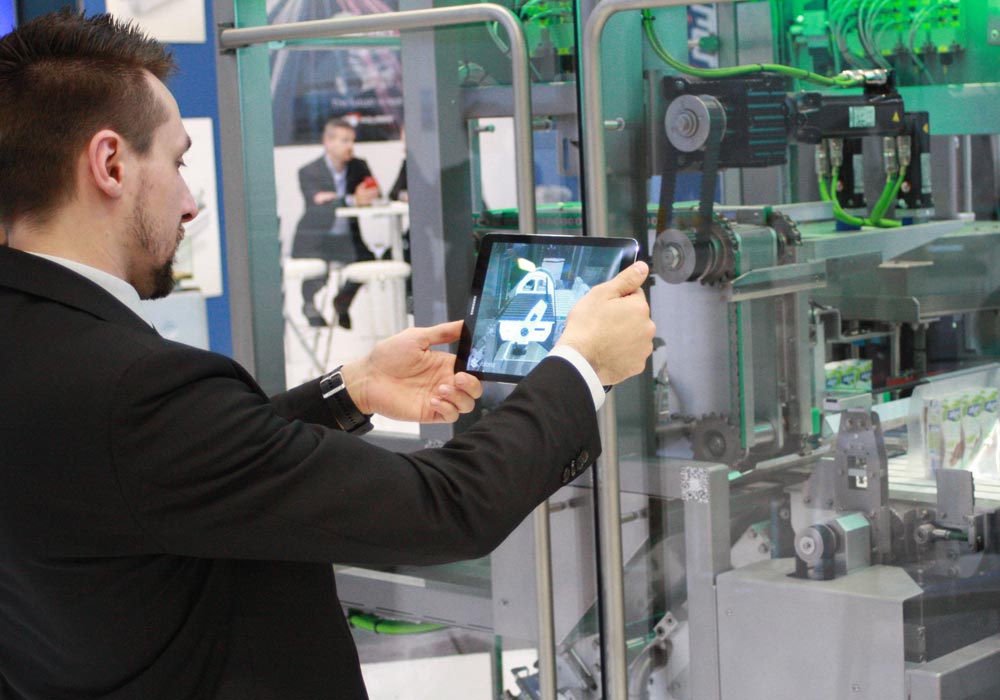 More new customers through VR and AR
Mariani's requirement to exhibit using virtual reality was urgent, so CAD Schroer was invited to take charge of the entire presentation at Mariani's stand. As a result, Mariani's staff were free to benefit from the new technologies. The AR and VR equipment was also provided by CAD Schroer. Visitors could visualise machines in augmented reality using a Microsoft HoloLens® or tablet. VR glasses also allowed visitors to explore Mariani's facilities in virtual reality.
Visitors leave the trade fair with a lasting memory
The feedback from Mariani and its customers after the fair was simply amazing! The use of tablets and AR / VR glasses enabled Mariani to attract many interested parties to their stand. Visitors were excited by the new technologies, providing Mariani with many new businesses opportunities. In addition, visitors, enjoyed a completely new and memorable trade fair experience.
Mariani presented its new machines at international fairs using AR /VR solutions from CAD Schroer. So successful were the results, that Mariani has already ordered further AR / VR solutions from CAD Schroer for future fairs. Additional systems and machines are currently being readied for AR and VR presentation, with more on the way. Applications to support marketing, sales and maintenance, are also being planned.
A glimpse into the future
Trade fairs provide an opportunity for direct communication between exhibitors and visitors. Visitors can also compare products and gain a comprehensive overview of the latest industry developments. AR and VR technologies offer direct visual access to products and provide visitors with an impressive and unforgettable experience. In addition, the technologies can be quickly deployed. For these reasons, the use of AR / VR technologies to digitalise stands will become commonplace in the next few years. When an exhibitor takes new, creative paths and utilises innovative advertising opportunities, they are quickly recognized as a pioneer of new technologies within their industry.