This Virtual Reality viewer takes the design to the next level
The new i4 VIRTUAL REVIEW VR-Viewer offers invaluable advantages for design
With the new i4 VIRTUAL REVIEW VR-Viewer, designers can immerse themselves in their 3D CAD designs and optimize them with the help of virtual reality.
Designers, engineers and project managers often struggle to obtain feedback on newly designed components and machinery until costs have been incurred on prototyping. In the case of a large system, such as a new production plant or factory, meaningful feedback is often only possible during construction. Design errors and opportunities for optimization are therefore detected late in the project and lead to substantial unexpected costs and project delays. Being able to correct and optimize the design at an early stage minimises these problems for both the designer and customer alike.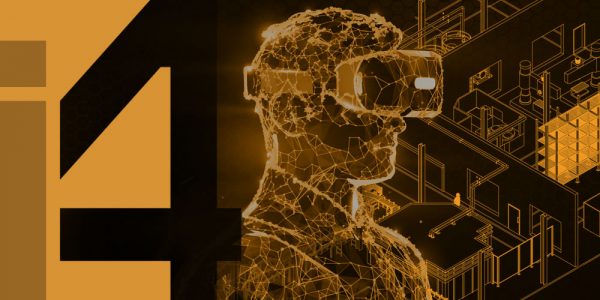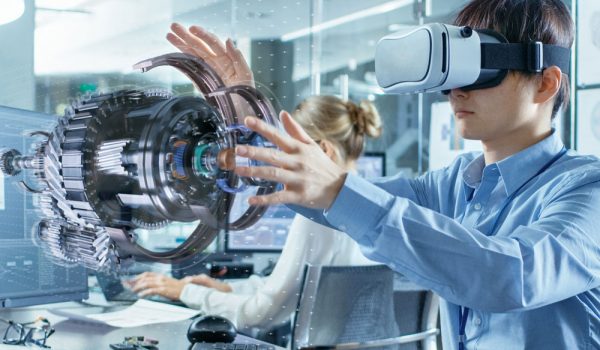 Early feedback with i4 VIRTUAL REVIEW
The i4 VIRTUAL REVIEW virtual reality (VR) viewer enables you to load 3D CAD data into a VR environment where it can be immersive viewed using VR glasses. This enables designers, construction engineers, and maintenance personnel to review a design at an early stage, and detect problems that would otherwise not come to light until the construction phase. Early feedback is a key benefit of i4 VIRTUAL REVIEW because costs and delays arising from design errors increase substantially the later they are detected during a project.
Impressive product presentations with i4 VIRTUAL REVIEW
Virtual reality opens up a completely new way for sales and marketing to present products. Customers become immersed in a virtual world where complex products can be interactively demonstrated as never before. With the i4 VIRTUAL REVIEW VR-Viewer, sales teams can effectively take large machines and even entire production lines with them for presentation at a customer site using a laptop and a pair of VR glasses. For marketing, the VR-Viewer can be used at events and trade fairs to exhibit even the largest products. i4 VIRTUAL REVIEW offers invaluable new competitive advantages for sales and marketing.
The i4 VIRTUAL REVIEW VR-Viewer can be purchased directly from the developer CAD Schroer. It comes ready for use with the standard VR environment included in Windows 10. Using readily available VR glasses, CAD data can be loaded and immersively viewed in VR. The Viewer can load several models at once which also makes it ideal for comparing a range of design alternatives. Considerable attention has been paid to user-friendliness, so that new users can quickly find their way around in VR. This makes the Viewer particularly easy to use at trade shows and customer presentations.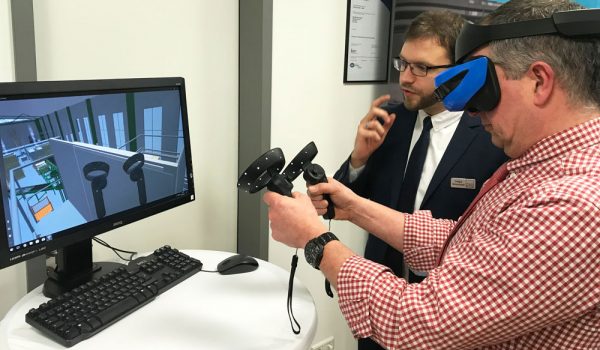 i4 VIRTUAL REVIEW now available
If you would like to try the i4 VIRTUAL REVIEW software, you can contact CAD Schroer directly to request a trial. The company also offers the option of adapting the software to suit the specific requirements of individual companies. In addition, CAD Schroer develops individually tailored applications for presenting engineering data in augmented and virtual reality (AR and VR).
With a newly developed Viewer for virtual reality, designers can now immerse themselves in their CAD designs before they have been assembled. This allows problems to be identified and rectified at an early stage, thereby avoiding substantial unexpected costs and project delays later on.