New version of M4 P&ID FX allows process engineers to create intelligent P&IDs to international standards
Cambridge, UK and Pittsford, NY – 10 March 2016: Engineering software provider CAD Schroer today announced the release of version 6.1 of its powerful P&ID software for standards-driven creation of high quality piping and instrumentation designs, with a free 30-trial.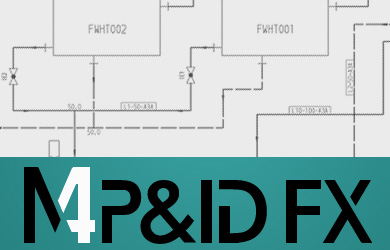 M4 P&ID FX: Automatic design verification for quality assurance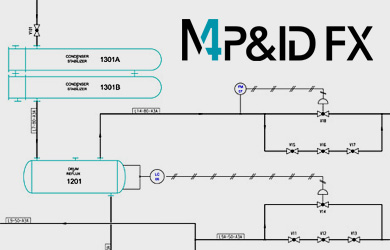 M4 P&ID FX: Create high quality P&IDs in standards-driven manner
Affordable High Quality P&IDs
Mark Simpson, Product Line Manager at CAD Schroer, explains, "We've developed the new version of M4 P&ID FX in response to the needs of smaller engineering departments or individual consultants, who need to quickly create quality P&IDs in a flexible yet controlled, standards-driven manner. M4 P&ID FX is an excellent value stand-alone system."
M4 P&ID FX free trial: www.cad-schroer.com/products/m4-pid-fx/free-trial.html
New and future-oriented: M4 P&ID FX in the Cloud
With the new generation of M4 P&ID FX, the P&ID drawings can be completely managed in the a cloud. The new version of M4 P&ID FX supports Dropbox, Google DriveTM and Microsoft® OneDrive®. This integration offers maximum flexibility for data management and data exchange.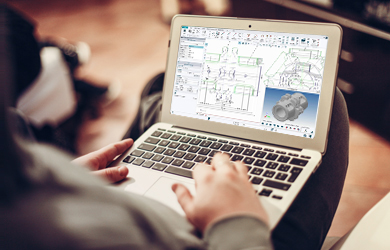 M4 P&ID FX: CAD Schroer offers free trial download of professional P&ID software
Ease of Use
M4 P&ID FX is a user-friendly software system which offers easy-access tool trays, a context-sensitive dashboard, and context-sensitive pop-up menus for intuitive design. M4 P&ID FX includes dynamic P&ID as well as 2D drafting tools, allowing users to quickly create, edit and augment process schematics.
Quick Progress – Learn with Tutorial Videos
For a quick introduction to the P&ID software M4 P&ID FX CAD Schroer offers extensive video tutorials, as well as step-by-step, well-structured documentation to get you up to speed quickly.
Demo Video: M4 P&ID FX software: www.cad-schroer.com/products/m4-pid-fx/video-tutorials.html
Configurable P&ID Symbol Libraries
M4 P&ID FX includes symbol catalogs in support of the EN ISO, ANSI and ISA standards. Users can add or edit individual symbols, create new symbol catalogs, and configure catalogs for specific projects.
Full Reporting at any Design Stage
In contrast to other P&ID systems, configurable P&ID parts lists, line lists and from/to lists can be generated at any stage of the design process. Multi-sheet reporting is also included as standard.
Complementary 2D Drafting Tools & DXF/DWG Interface
M4 P&ID FX provides an extensive set of 2D tools in support of P&ID symbol creation, and a configurable DXF/DWG interface for easy data exchange with customers and suppliers. "We invite users to watch our M4 P&ID FX software demo video, and to download their free trial. The software download is delivered with tutorial videos, and detailed documentation," Mark concludes.