ARA Meiringen Waste Water Treatment Plan
"The comprehensive P&ID functionality, intelligent symbol libraries and the high degree of flexibility provided by MEDUSA4 P&ID played an important role in our decision to acquire the software, but we particularly rate the value for money the software represents, and the support provided by CAD Schroer during the evaluation and implementation phase."
– Markus Zumbrunn, Manager of Plant Operations, ARA Meiringen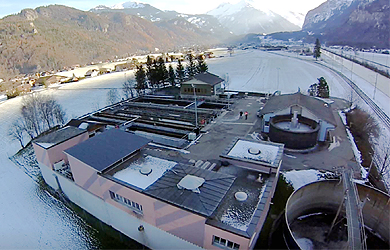 Sustainable, Efficient and Future-Proof
For over 30 years the waste water treatment plant at Meiringen, Switzerland has been reliably treating 1.1 million cubic metres of waste water annually. Diligent maintenance and up-to-date technology help to future-proof the plant's operation. Sustainable energy use and energy efficiency are also key operating principles at ARA Meiringen, which produces electricity from naturally occurring sewage gases. In 2008, the plant was awarded the 2008 «Médaille d'eau» for efficient and sustainable energy use.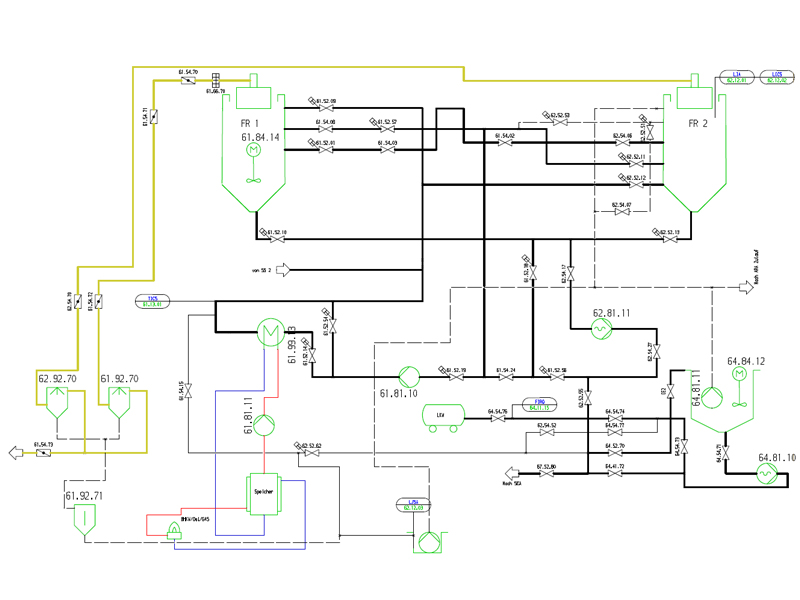 Constant Improvement and Process Optimisation
Mr. Markus Zumbrunn is in charge of plant operations. Three additional staff members help to ensure that the facility runs smoothly. Keeping the plant up-to-date means keeping up with the latest technological developments and treatment processes. To this end ARA Meiningen staff do their own prototyping, design and construction. This involves changing existing piping and instrumentation diagrams (P&IDs), and designing and manufacturing individual components. To improve their design processes, ARA Meiringen chose CAD Schroer's MEDUSA4 P&ID software in order to more quickly and easily create and edit intelligent process schematics.
Process Design and Documentation
When the company first acquired the software, Mr. Zumbrunn imported and digitised existing schematics with MEDUSA4 P&ID, then edited the diagrams to bring them up-to-date, reflecting the plant's current layout. Accurate P&IDs are essential for seamless plant documentation.
Any changes and plant process improvements can now easily be planned and reflected in MEDUSA4 P&ID. The software allows users to quickly edit designs in line with new requirements, as well as try different version of a schematic to find the best solution for plant optimisation. MEDUSA4 P&ID includes an extensive P&ID symbol library, as well as dynamic tools for placing and editing symbols and creating piping systems. Automatic consistency checking and parts list generation provide quality assurance and the necessary information for downstream processes.
After creating his P&IDs, Mr Zumbrunn uses MEDUSA4 P&ID's 2D drafting tools for sketching or even detailing any new components or equipment required. The drawings are then passed to the in-house production team for manufacturing, or – in the case of larger projects – to consultant engineers for further detailing.