3D layouts speed up process line design projects
PPMA member webinar for machinery providers highlights the benefits of 3D process line design – from bid-winning pre-sales concepts to fast, high quality project delivery
Machinery providers delivering turnkey projects, who need to visualise their equipment in client factories, will learn about the ease and benefits of large-scale 3D process line design during a 45-minute webinar on 15 or 23 August.
Engineering software expert CAD Schroer recently joined the UK Processing and Packaging Machinery Association (PPMA) as an affiliate member.
"We've supported the association at the PPMA Show since 2008," says Anke Adams of CAD Schroer UK, "and this year we're pleased to become a member. Raising awareness of the benefits of large-scale 3D factory layout among process line providers has become a bit of a mission for us. We want to show that the correct 3D approach quickly pays for itself, distinguishing you from the competition, establishing strong customer relationships, and breaking down communication barriers."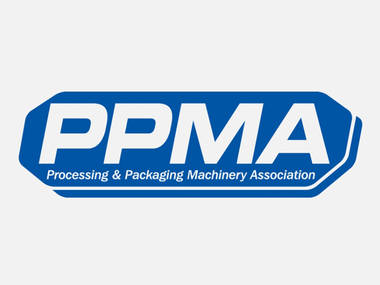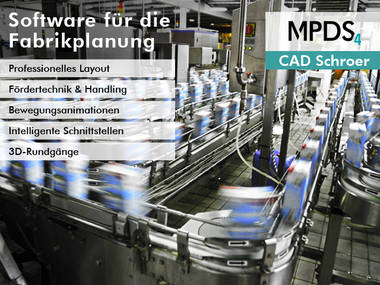 Free 3D factory layout webinar with Q&A
The 45-minute webinar introduces process machinery and turnkey installation providers, distributors and system integrators to large-scale factory layout. "We will show engineers how to use their clients' 2D floor plans to quickly define 3D spaces, and how machinery like conveyors can be routed interactively in the 2D or 3D environment, connected to other handling equipment and process machinery, and visualised in 3D, complete with walk-throughs," explains Technical Sales Manager, Bill Wilkins. "We'll also show how to auto-route pipes and ducts, and highlight the importance of interference checking in tight or safety-critical spaces."
PPMA Webcast 15 and 23 August 2012 The Same Tool for Sales and Project Engineers
CAD Schroer's M4 PLANT FACTORY LAYOUT software is equally valuable to sales and project engineers. 3D component routing, connection or placement based on standard catalog definitions provides speed and flexibility. Impressive pre-sales visualisations form the basis of detailed designs once a project is won, saving huge amounts of time. Automatic clash detection, generation of parts lists for project costing, and of 2D drawings for construction, cut time, costs and overheads, increasing quality and avoiding expensive mistakes on site.
The free webinar will include a Q&A session at the end. "We look forward to welcoming process machinery and turnkey installation providers online this August, and in person at the PPMA show in September," says Bill.