Piping isometric software for PCF files
Export PCF files from your piping design system and use them with M4 ISO FX to automatically generate piping isometric drawings.
Request M4 ISO FX trial version
M4 ISO FX is a complete solution for the generation and editing of piping isometrics. The standalone software offers the possibility to convert PCF files fully automatically into unscaled piping isometrics. In addition to the fully dimensioned and annotated piping isometrics, production-ready parts lists, pipe cut-length lists, weld and bend tables, are also generated at the same time.
Advantages for your company
Piping ISOs automatically generated in seconds
The piping ISOs and supporting documents are generated by M4 ISO FX in seconds, ready for production use, and styled to suit company drawing standards. The automatic production of piping ISOs offers tremendous advantages over manually drawn 2D or isometric drawings, which in comparison are time-consuming to produce, highly prone to human error, and therefore inferior and much more expensive. With M4 ISO, project costs are always under control, even if the design undergoes numerous revisions before manufacture.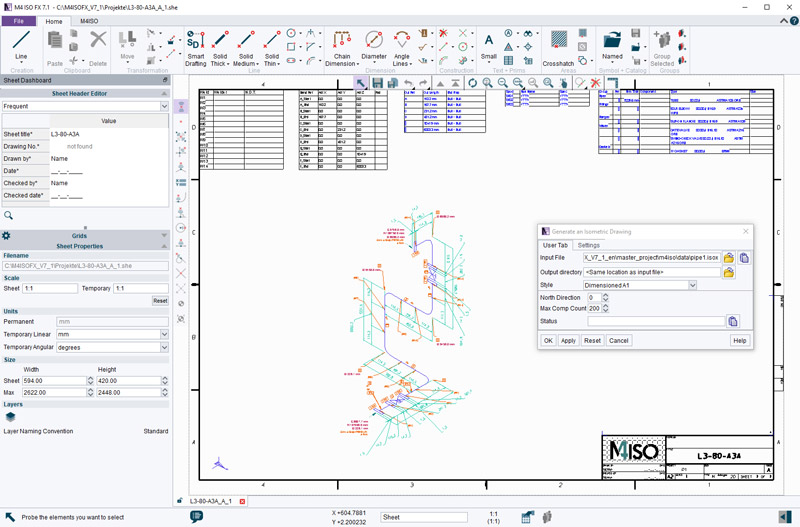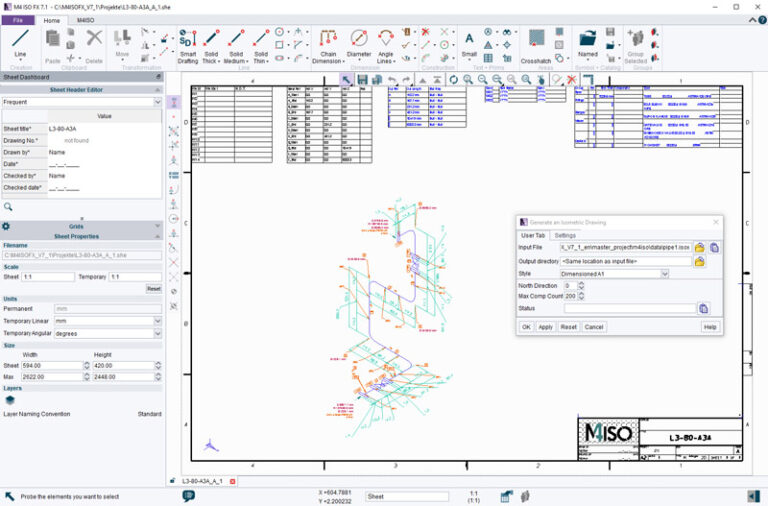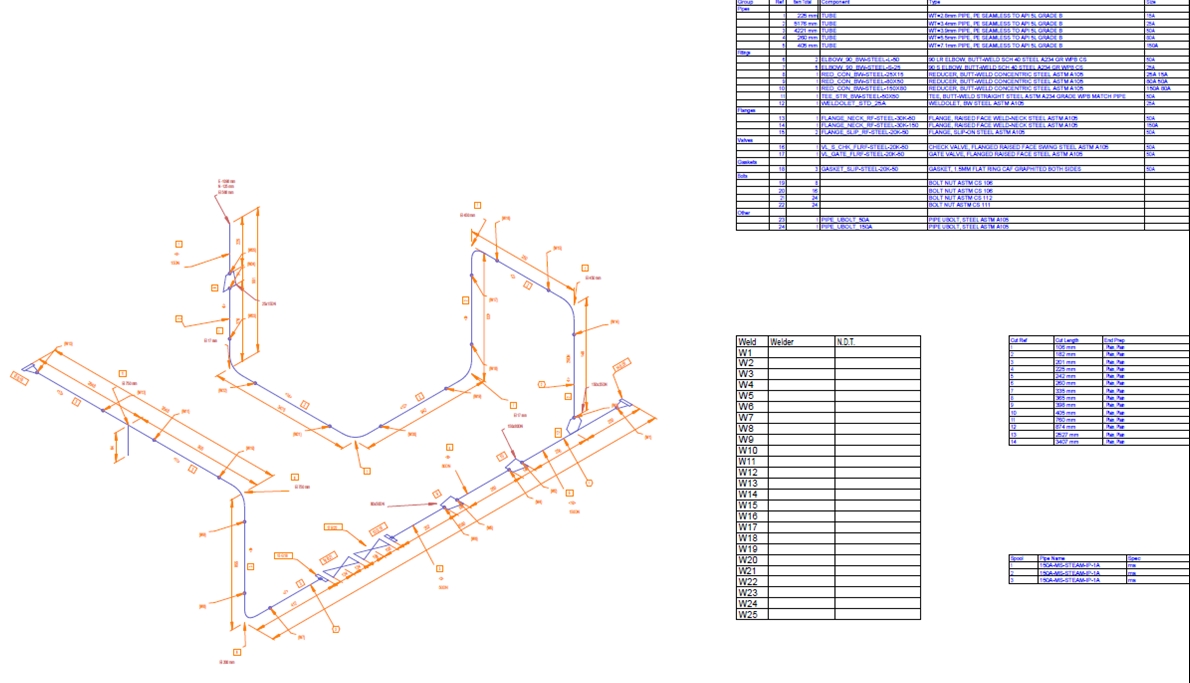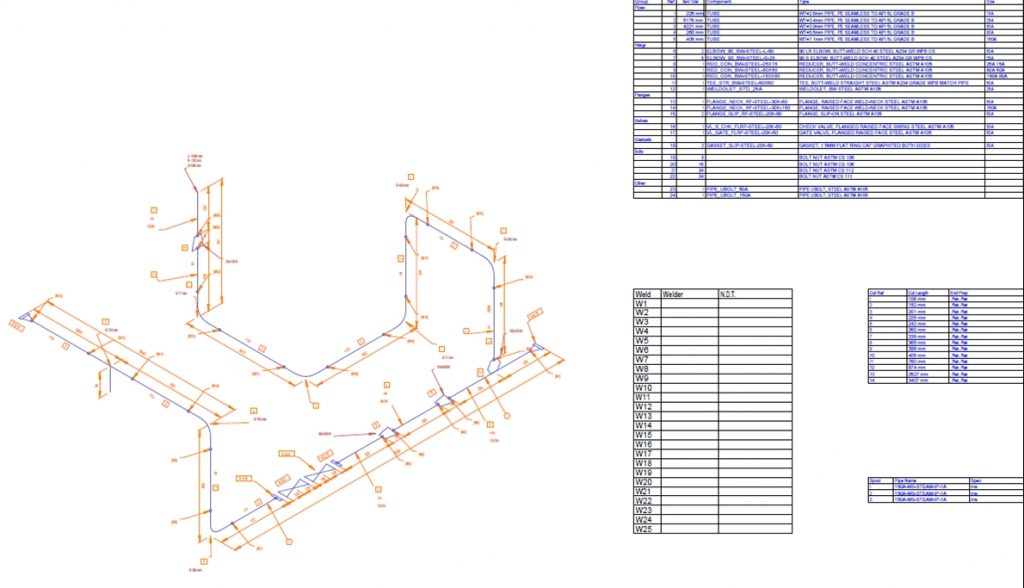 Greater flexibility through CAD functionality
M4 ISO FX is a standalone system for automatically generating piping ISOs from PCF files, and also offers basic 2D drafting functionality. This not only enables piping ISOs to be further detailed, but also to import and edit complete 2D CAD drawings. This means that piping ISOs can be supplemented with texts, notes, 2D details and other drawing elements. The DWG/DXF import and export capability allows seamless integration with other CAD systems.
Get started with M4 ISO FX now
Start your free trial now or contact us for advice
If you have further questions about the software, need an offer or would like to learn more about our additional services, please contact us. Our consultants will be happy to answer any questions you may have. +44 1223 850 942 or E-Mail
FAQ: Your frequently asked questions and our answers