Create piping isometrics directly in Creo Piping
As an add-on module for Creo Piping, M4 ISO automatically generates piping isometrics directly from Creo piping assemblies.
Piping isometrics (ISOs): The most important design drawing used in pipework construction
It is not without reason that piping isometrics (ISOs) are the most important design drawing used in pipework construction today. Piping ISOs are an integral part of the multi-stage design process. They accurately and clearly document the pipework design and contain all the information necessary for fabrication. Due to their unscaled nature, very long and complex pipe runs can be depicted using a single piping ISO drawing. They also permit an unobstructed view of all piping components and ensure that even the smallest components can be clearly seen, even on very long pipe runs. Individual piping components are represented by familiar, standardized isometric symbols. This ensures that piping ISOs are universally recognised and understood by pipework fabricators throughout industry, which in turn leads to higher quality and fewer manufacturing errors.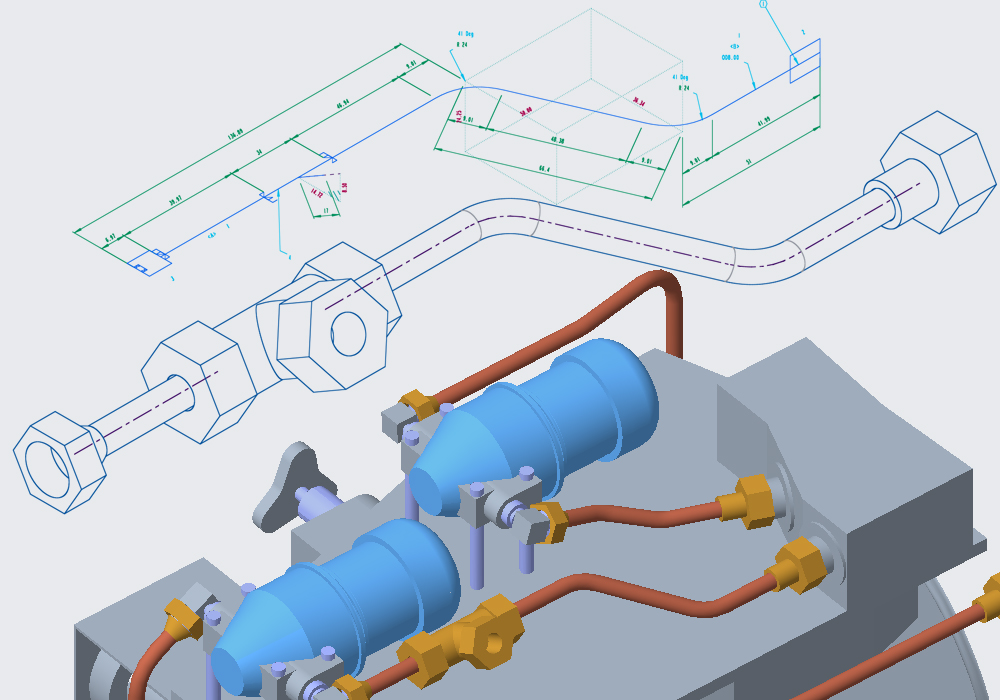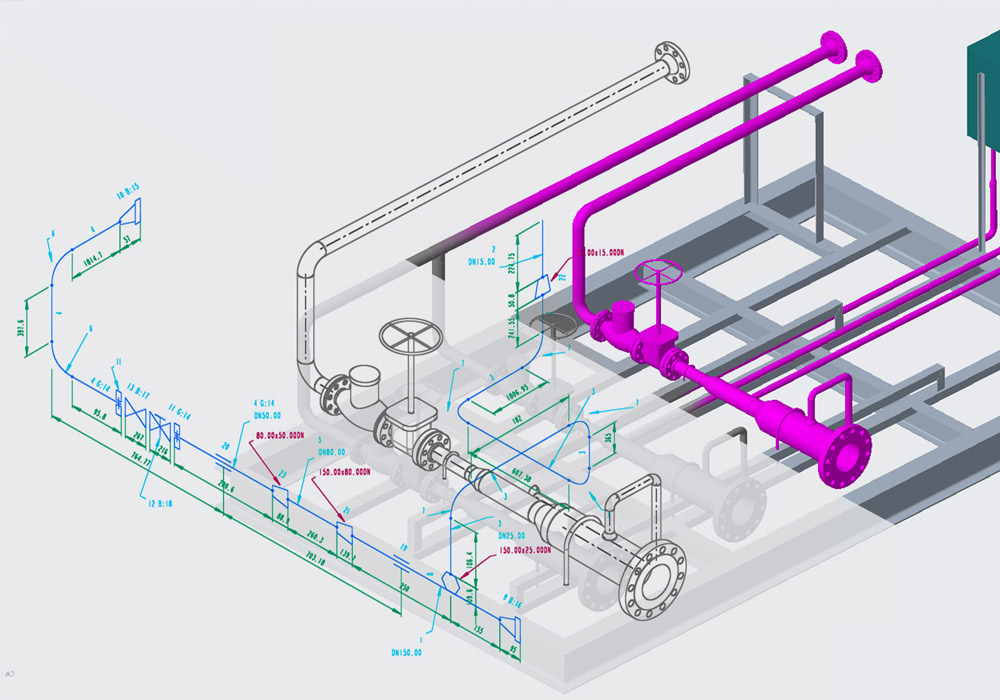 Piping ISOs automatically generated in seconds
M4 ISO uses 3D pipework data from PTC Creo Piping to automatically create unscaled piping ISOs together with parts lists and other associated documents. The documents are produced in seconds, ready for production use, and styled to suit company drawing standards. The automatic production of piping ISOs offers tremendous advantages over manually drawn 2D or isometric drawings, which in comparison are time-consuming to produce, highly prone to human error, and therefore inferior and much more expensive. With M4 ISO, project costs are always under control, even if the design undergoes numerous revisions before manufacture.
Advantages for your company

CAD Schroer has been a certified PTC development partner since 1998
The PTC PartnerAdvantage programme provides software partners with the tools and support they need to integrate their applications with PTC solutions to deliver value to customers and generate business opportunities and revenue growth for PTC and its partners.
Or contact our consultants: +44 1223 850 942
Directly integrated into Creo and Windchill
M4 ISO works as an extension to the Creo and Windchill environments. Users are provided with M4ISO functionality directly within the Creo user interface, giving them an unparalleled level of integration. At the touch of a button, selected Creo piping assemblies are converted by M4ISO into detailed piping ISOs in seconds, and saved in native Creo 2D drawing format (.drw). In addition, M4 ISO generates all associated documents, such as parts lists, bending and weldi tables, and stores them in the desired folder. This automated process also supports the use of Windchill, which facilitates even better integration with internal company processes.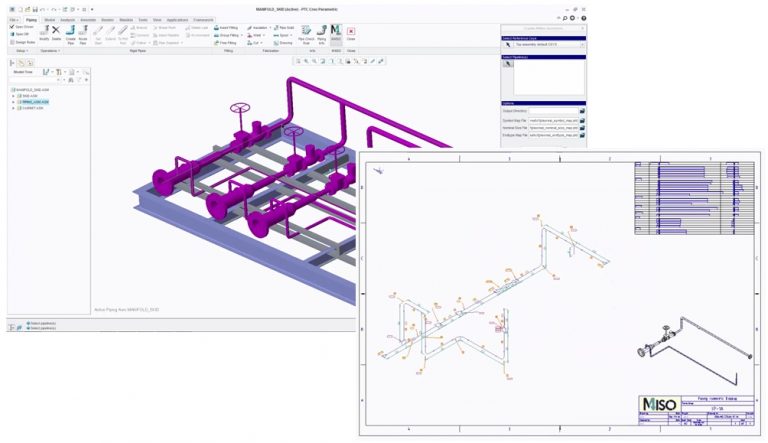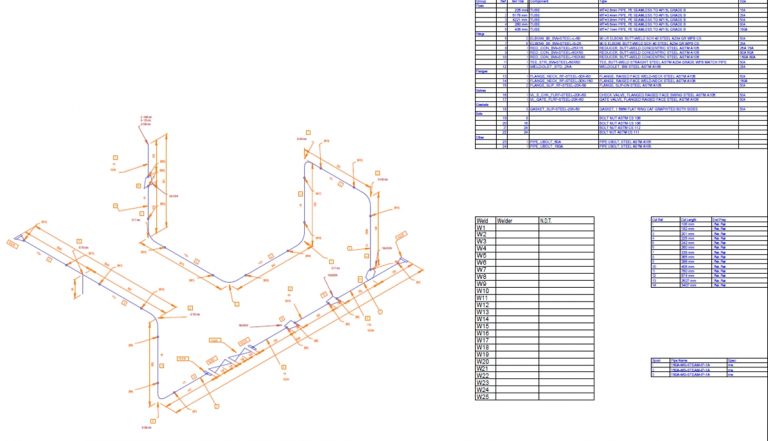 Pipework designs documented in line with production requirements
Through the use of industry-standard piping symbols and unscaled isometric representation, M4 ISO delivers production-ready piping ISOs at the push of a button. Piping ISOs are universally understood by pipework fabricators and clearly specify how individual pipe spools are to be manufactured and assembled. All piping components and pipes are automatically fully dimensioned and annotated. Detailed parts and cutting lists specify precisely the quantity and type of materials required. Machine-ready pipe bending tables also accelerate the fabrication process. Even welding lists are generated automatically to support downstream process at the construction site and beyond.
Automate your piping isometrics now with M4 ISO
Start your free trial now or contact us for advice
If you have further questions about the software, need an offer or would like to learn more about our additional services, please contact us. Our consultants will be happy to answer any questions you may have. +44 1223 850 942 or  E-Mail
FAQ: Your frequently asked questions and our answers
Fill in the form on this page and we will then send you an email with all the information you need (download link, video tutorials and documentation). After the download, we will send you some more information, documents and links that will help you trial the software.
Simply contact our consultants. Use the
contact form
or simply call us: +44 1223 850 942
Software maintenance includes technical support and software updates, including the latest versions. You also receive access to our online customer portal where you can request technical support and download the software and updates.