What's New in version 4.1 of M4 ISO for Creo
M4 ISO Isometrics for PTC Creo® Piping is a software programme that has been developed specially for pipeline construction, it facilitates the automatic creation of unscaled Piping Isometrics drawings from 3D pipeline model data. The new, improved, version 4.1 of M4 ISO Isometrics for PTC Creo Piping is now available.
As of version 4.1.3, M4 ISO Isometrics for PTC Creo® Piping supports Creo version 9.0. This enables you to benefit from the latest Creo 9.0 and M4 ISO 4.1 functionality.
User Notes for components ensures better communication
From version 4.1, multiple notes can be added to individual piping components via the M4 ISO dialog in PTC Creo Piping. The style of individual notes can be selected from up to ten different templates defined in the standard system. This enables the display of further manufacturing and erection information on the piping isometric drawing in addition to the data available from the 3D design, thereby improving the communication between designer and manufacturer.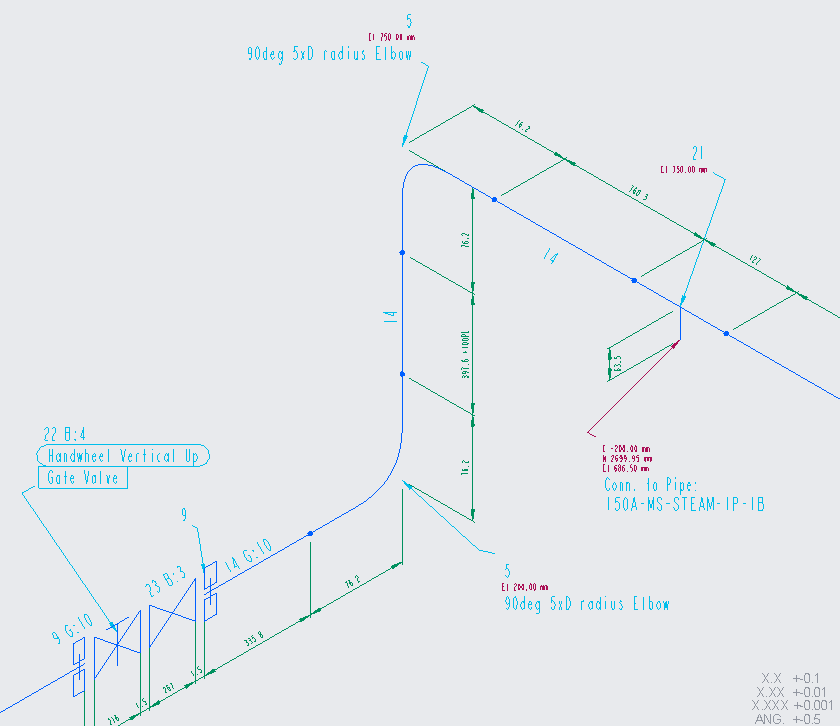 "Connected To" texts for easy cross-referencing of isometrics
In a typical pipework design there can be many interconnected pipes. When individual pipes are long or complex they may be split into multiple sections with each section displayed on its own piping isometric drawing for clarity. This often results in a large number of interrelated piping isometric drawings being generated for the entire design.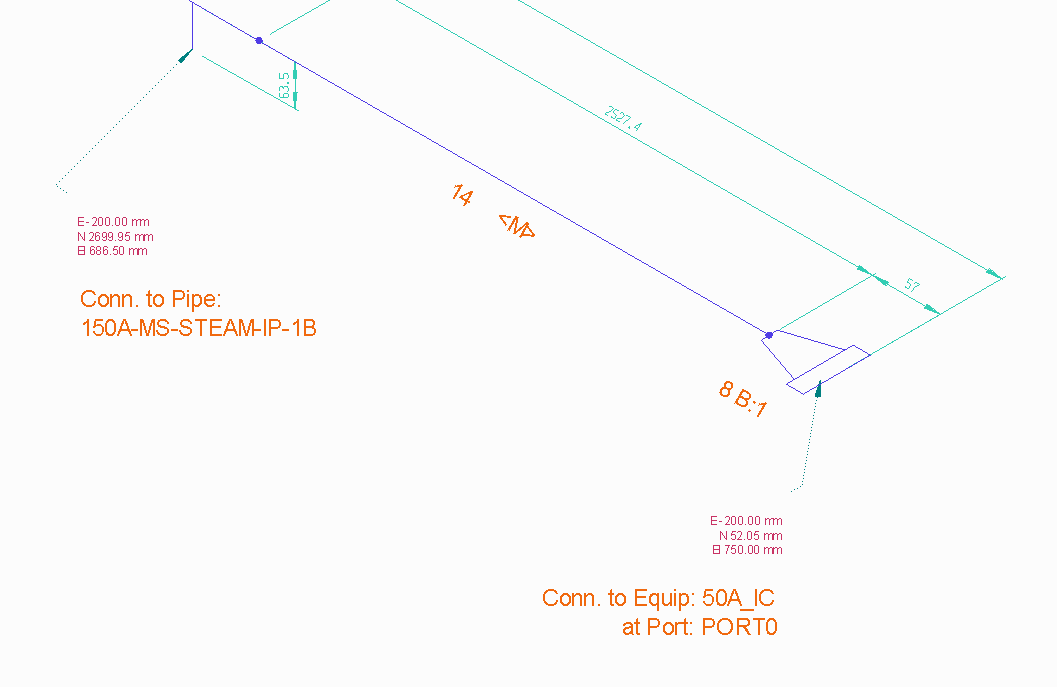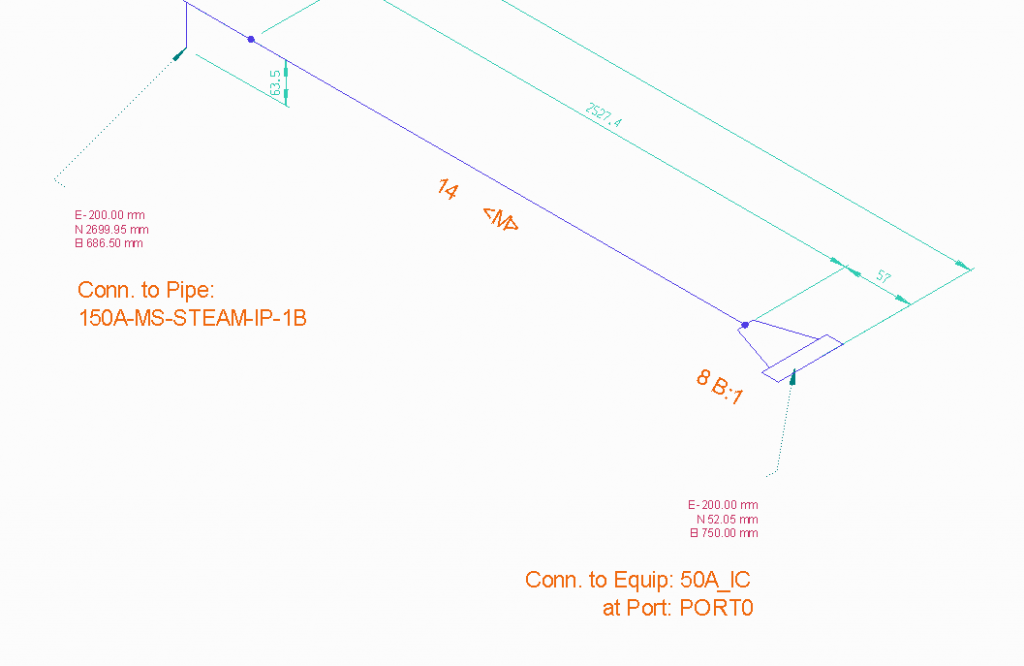 With the new version of M4 ISO for PTC Creo Piping, the ends of individual pipe sections can be automatically labelled with "Connected To" texts. The texts precisely identify the components or pipes to which each pipe section is connected. This makes it very easy to find the drawings that describe a pipe and also the components and other pipes it connects to at its ends. This cross-referencing of isometrics is particularly beneficial for pipework fabrication and assembly, and for ongoing plant maintenance, because the user can now easily navigate the entire system of pipework with ease.
Support for feet and fractional inch units of measurement
Previously, M4 ISO for PTC Creo Piping supported decimal-metric and decimal-inch units of measurement. As of version 4.1, the software also supports fractional inches (e.g. 20 ¼") and fractional feet & inches (e.g. 4' 20 ¼"). These new options allow companies to produce isometric drawings with imperial units that are appropriate for their projects and fabrication processes, especially when operating internationally.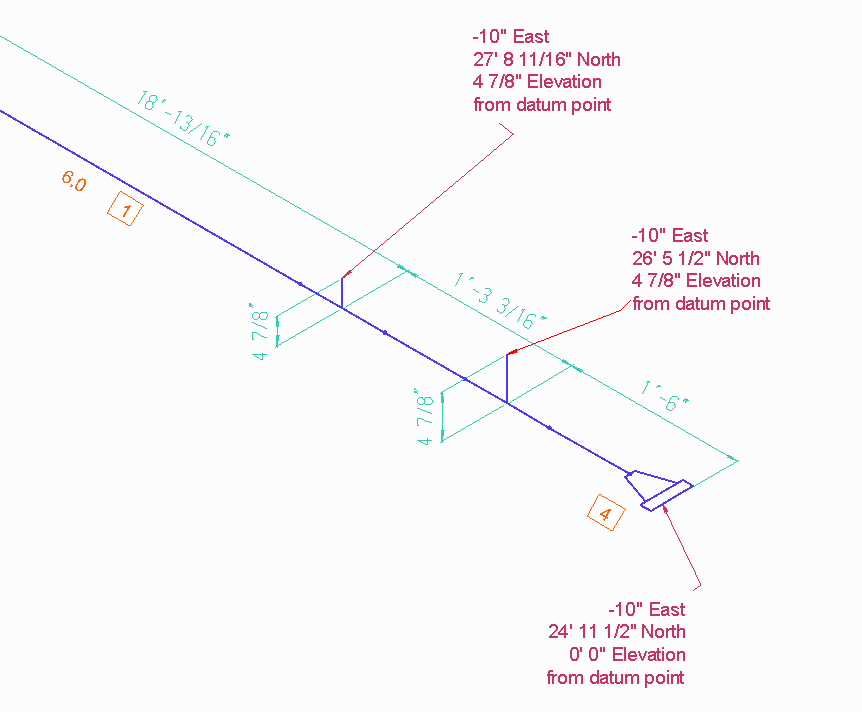 Table layout enhancements
The layout of tables on piping isometric drawings has been significantly enhanced in M4 ISO version 4.1. The widths of table columns, and the texts they contain, can now be configured to suit your requirements. You can specify that the width of a column automatically adjusts to the widest text within the column, or that text automatically wraps to fit in a column of a specified width. These settings greatly increase the readability and positioning of tables as well as ensuring conformity to company standards.
From version 4.1 of M4 ISO, the Bill of Materials table can be sorted dependant on the values of a pre-defined column. The user can configure both the grouping of the components and their sort order within each group. This means that the sorting of the tables can now be better configured to suit company or project requirements.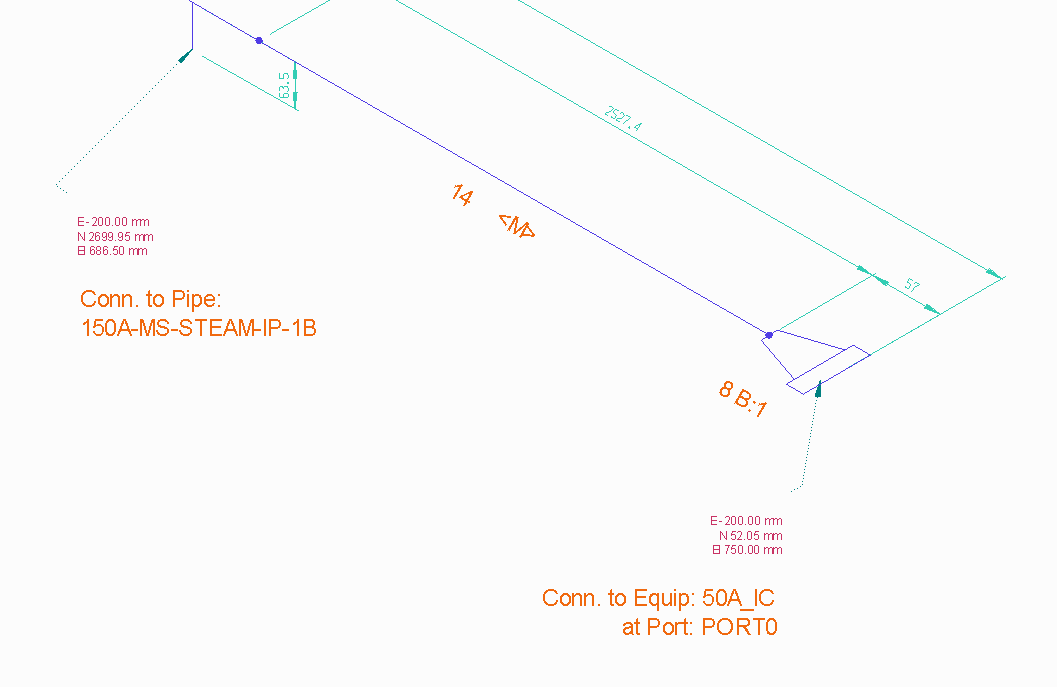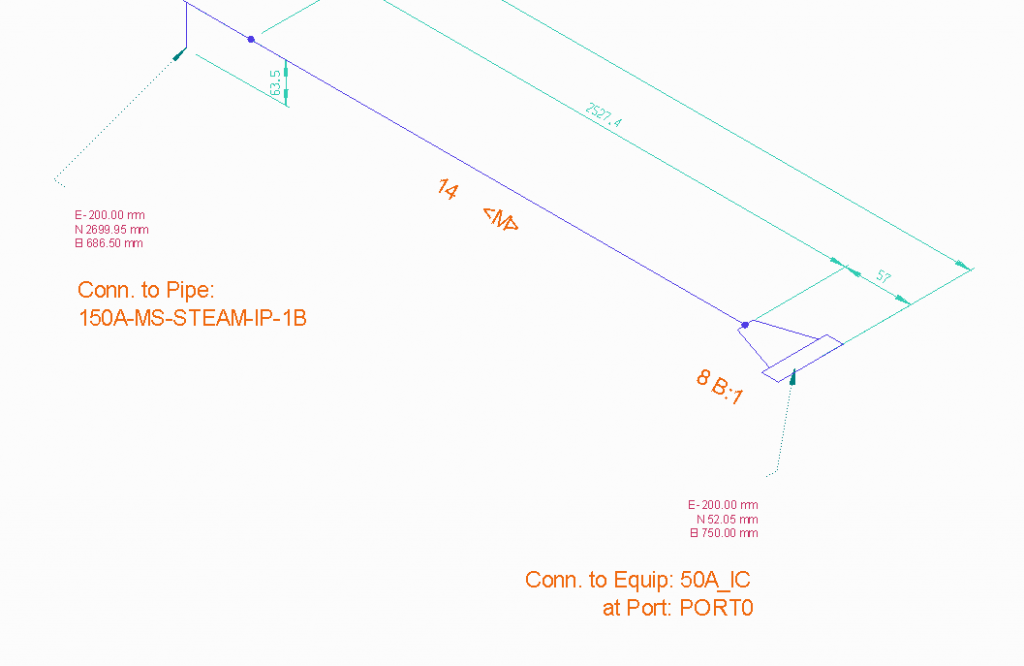 Support for property change breaks
From version 4.1, property change breaks can be inserted into a pipe design in PTC Creo to represent property changes such as supplier, or specification, or the extent of insulation. Each break has a direction and a text note associated with each side of the break. The breaks are automatically displayed on the corresponding isometric drawings generated by M4 ISO. Each break is represented as a symbol together with the associated text note. Property change breaks provide a clear demarcation of responsibilities and specifications, thus avoiding misunderstandings during fabrication and assembly.
Display of Flow direction
From version 4.1, flow direction components can be inserted into a pipe in Creo. This results in a corresponding flow direction symbol being automatically displayed on the pipe in the isometric drawing generated by M4 ISO. The display of flow direction is very useful for pipework fabrication and assembly, and subsequently for maintenance purposes.
Configurable user note spacing
To provide a clear visual appearance and improved legibility of user notes, the vertical spacing between notes is now configurable at version 4.0. This enables you to ensure optimal readability for your required style of notes.