Extensive range of functions for professional use
The free software M4 PERSONAL is a modern and powerful, – design automation suite which distinguishes itself through its combination of ease of use, state-of-the art dynamic design tools, 2D to 3D and concurrent engineering capabilities.
M4 PERSONAL comes with a modern user interface. Over the years CAD Schroer has been collating and analysing feedback from users. The result is a clearly structured modern user interface with a ribbon menu and a context-sensitive dashboard; providing the user with even faster access to the clearly structured functions. In designing the new user interface, special emphasis was given to making the software intuitive for new users. All dialogue boxes and functions were updated to create an even more easily accessible and user-friendly design.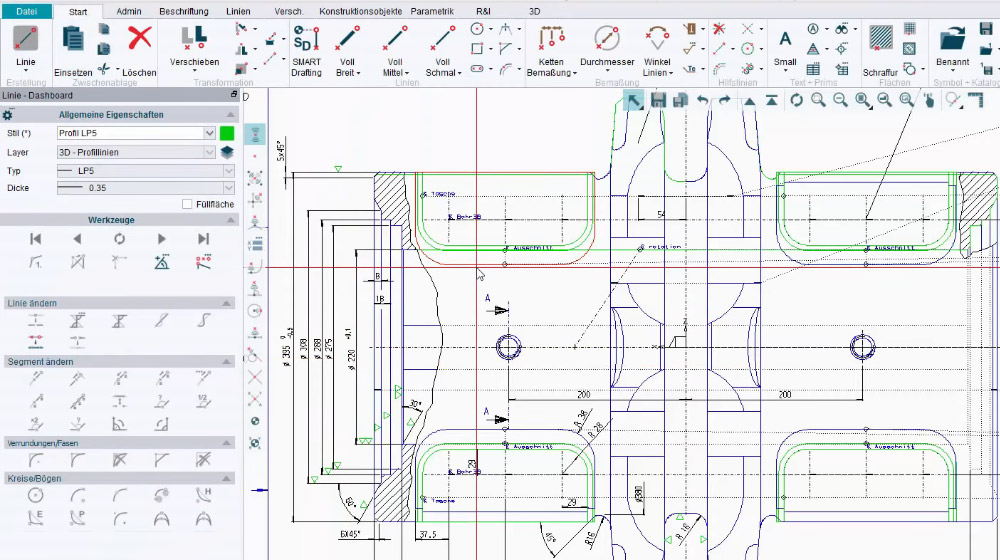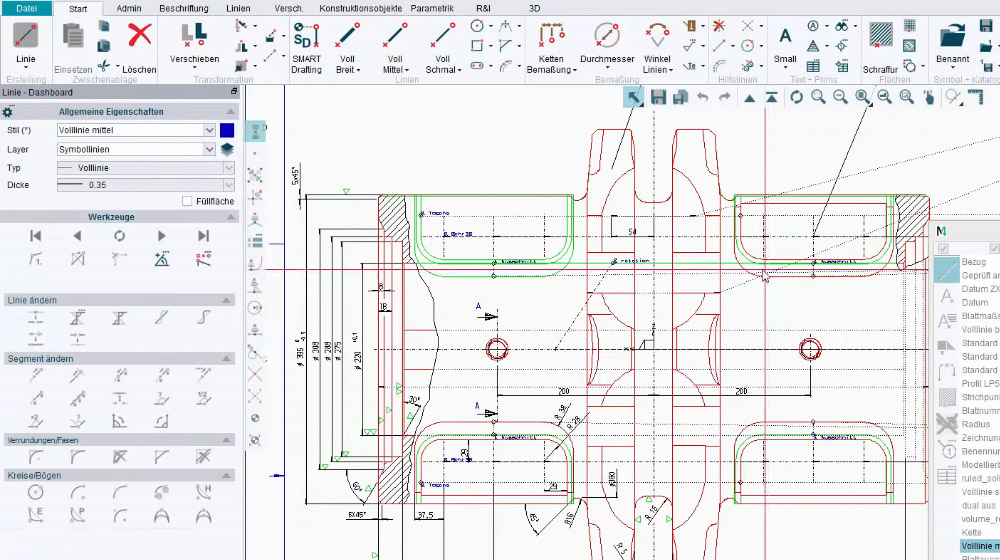 View and selection features
M4 PERSONAL offers extensive features for easy navigation within a drawing. A wide range of zoom and pan features make it easier to move around and highlight individual areas in order to add more detail. Individual views can also be saved for later use. M4 PERSONAL's extensive selection features make it simple to select the elements you need at any given time. The multiple selection feature allows you to quickly select elements of the same type and adapt or hide them.
Adjusting drawing sheet properties
Die Zeichnungsblätter in M4 PERSONAL können individuell auf Ihre Aufgabenstellung angepasst werden. So können Sie hier wählen zwischen metrischem oder angloamerikanischem (Inch) Maßsystem. Auch lassen sich der Maßstab und die Größe einer Zeichnung individuell einstellen. Zusätzlich kann der Maßstab für einzelne Bereiche der Zeichnung angepasst werden. Selbst Ausschnitte einer anderen Zeichnung können in einem M4 PERSONAL Zeichenblatt referenziert werden. Die Informationen im Schriftkopf einer Zeichnung sind intelligent und können für die Speicherung oder im Datenmanagementsystem verwendet werden.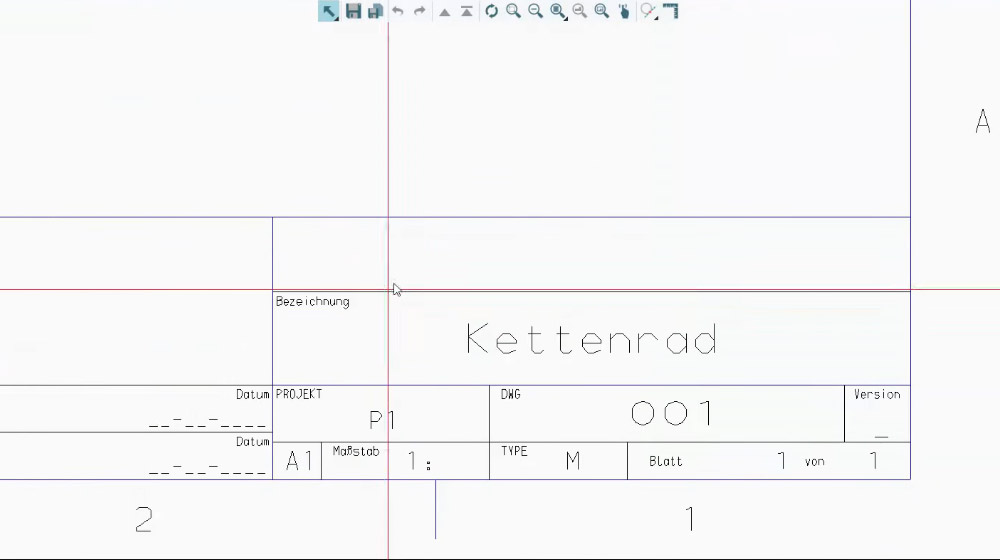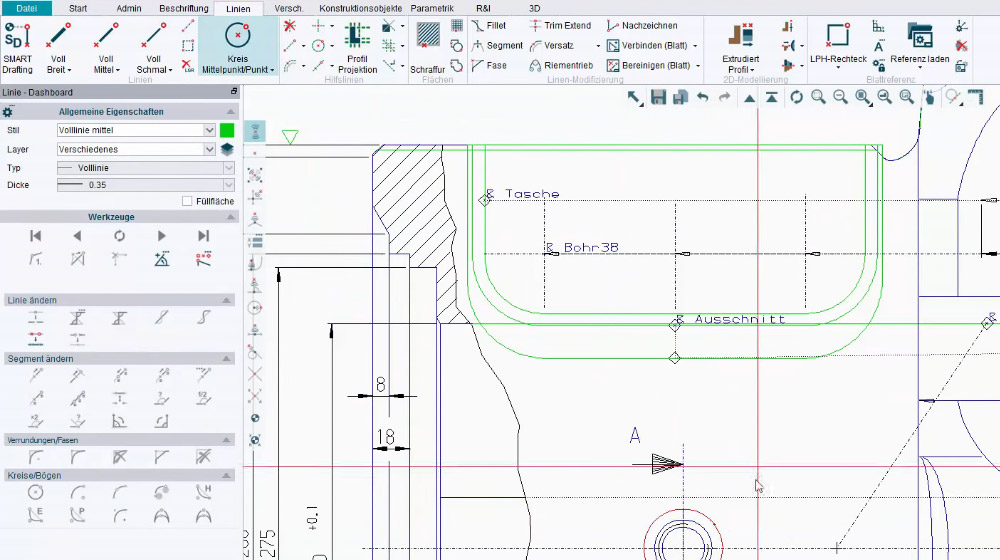 As professional CAD software, M4 PERSONAL offers a wide range of drawing features. You can define individual styles and use them to draw lines, closed geometries and many other elements. Closed geometries can be filled in with cross-hatching, specific patterns or colors. Dynamic drawing and editing tools make it easier to create and edit a drawing. In addition, you can use customizable grids to simplify the construction process.
Dimensions, texts and tables
M4 PERSONAL offers a wide range of dimensioning tools for dimensioning a drawing. Dimensioning can take place according to DIN, ISO, BSI, ANSI, JSI or isometrically. In addition, texts can be inserted and freely formatted, or attached to the drawing as notes. Drawings can be translated automatically, using a translation database and a translation tool. You can also create and import tables or derive them automatically from the drawing information, e.g. in the form of bills of materials or drilling charts.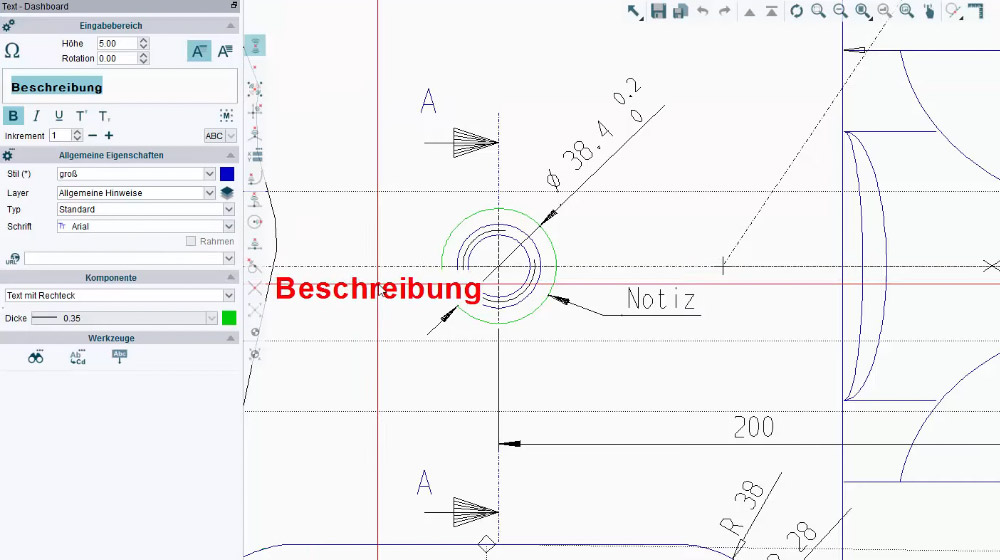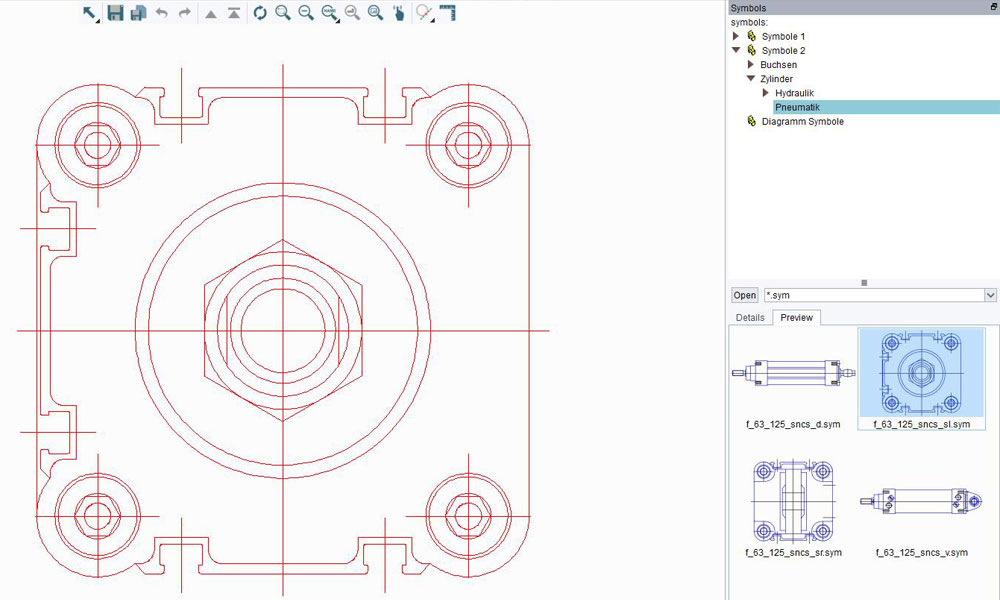 M4 PERSONAL includes many features that can be used to automate repeated tasks or drawings. For instance, symbols and prims can be used to upload individual drawing components. In addition, individual elements can be saved as symbols for later use, or even stored in a catalog.
Structuring drawings and projects
In order to improve the quality of a construction drawing and make it easier to adapt, M4 PERSONAL offers a range of options for optimizing the drawing structure. Layers can be used to combine individual components of a drawing into global elements. Groups can be used to group individual components into one drawing. In addition, individual elements of a drawing can be supplemented with attributes, including analyzable information. All of the drawings are structured within a single worksheet set, where all of the sheets for a project can be saved.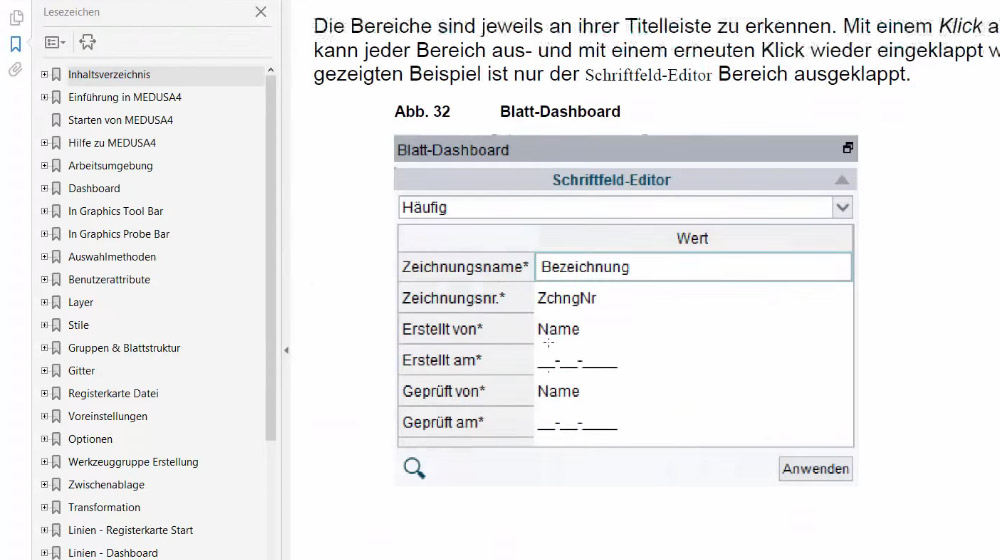 M4 PERSONAL includes extensive documentation that contains information, functional descriptions and application examples for each option and feature. You will also find documentation for individual modules. The documentation of M4 PERSONAL is linked to the software, which means you can use the software to access context-based help for each individual feature.