3D software for plant design across all disciplines
The MPDS4 plant design system offers extremely high productivity through its wide range of specialised toolsets for design tasks such as piping layout, steelwork design and HVAC duct routing, all driven by extensive, and extensible, component libraries supplied with the software. MPDS4 provides a flexible plant engineering solution regardless of project size. Its multi-user relational database approach provides a rules-based, specification-driven 3D design environment for all the major plant disciplines, including P&ID driven process piping. It provides detailed engineering review capabilities as well as external 3D walk-through tools for project stakeholders.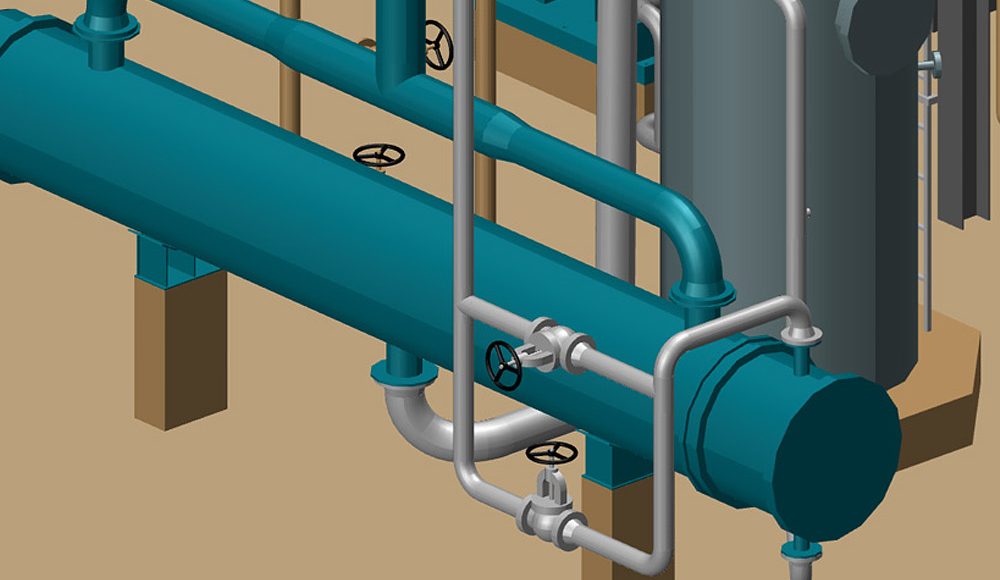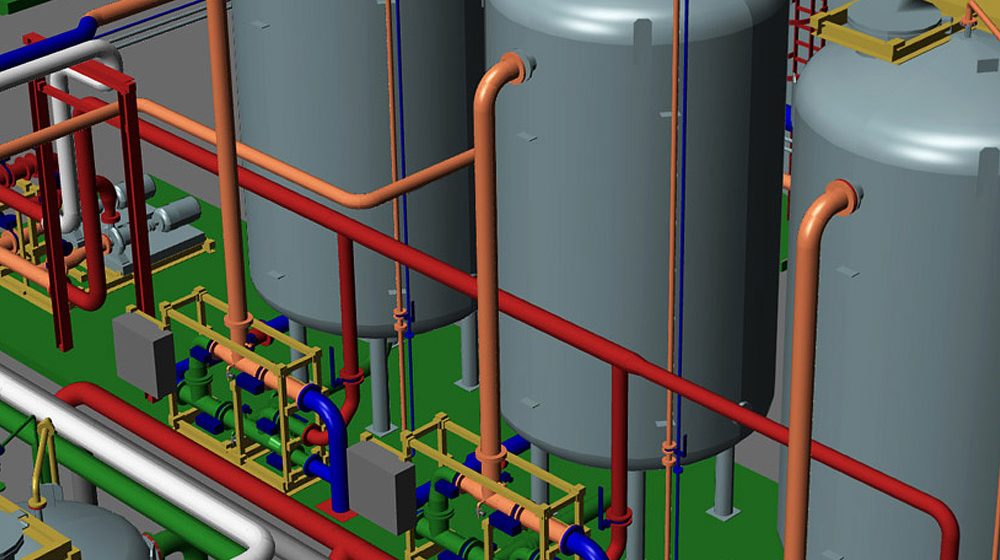 Extensive catalogues and comprehensive quality control
Plant design with MPDS4 is supported by comprehensive and extendable catalogues that are integrated in the software. This ensures a consistent and error-free design process. MPDS4 provides automatic consistency and interference checking (clash detection) in 3D space, helping to prevent expensive mistakes during construction. Automatically generated reports, BOMs and parts lists can be used to monitor project profitability. Boasting an integrated advanced drafting environment, MPDS4 delivers all the 2D drawings required for downstream manufacturing. A large number of interfaces offer easy data exchange with other 2D and 3D data formats.
Newsletter: Stay informed!
Our newsletter contains informative articles on topics such as IoT and CAD in mechanical engineering, plant design and factory layout. We will also inform you about new software versions, special offers, and dates for training courses and events. Tips & tricks and video tutorials for our software are also available.
Information on data processing, the registration procedure, the dispatch, statistical evaluation and options for cancelling your subscription can be found in our
data protection declaration
. Each newsletter we send will also contain a de-registration link.