The ability to manage, control and communicate design changes effectively has a huge impact on factory project costs and delivery timescales.
Engineering software experts CAD Schroer and process plant experts WSP CEL (formerly CEL International) once again join forces. At PPMA 2012 the team will provide the complete solution for factory Owner/Operators, Machinery Providers, EPCs and System Integrators – including a Factory Modelling Service. If you are involved in planning, designing, building, adapting, expanding, moving or consolidating process lines or factories, we look forward to welcoming you in Hall 5 at stand C15.
CAD Schroer and WSP CEL Provide the Complete Factory Layout and Modelling Solution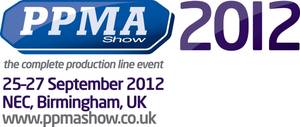 Join us at the UK's Complete Production Line Event
NEC Birmingham, UK – Stand C15
25-27 September 2012
FACTORY MODELLING SERVICE Visualise your challenges – Review your options – Discover your solutions

Our "factory hotspot modelling" service delivers a 3D lifecycle model of areas of an installation, complete with virtual factory walk-through and review software, to Owner/Operators with immediate requirements for facility adaptation, who wish to visualise their issues and examine possible solutions.
SURVEY: If you do not have up-to-date plans, we can conduct a laser survey of your factory / process line
MODEL: A 3D model is created from the laser data (or from existing 2D plans)
DETAIL: We detail the design for visualisation and walk-through reviews
DELIVER: We deliver a compact model, a 3D review tool, plus all the CAD data
We prove the concept and deliver the project data. You communicate the options to your stakeholders and decide if and how to proceed. You can choose to do modifications and further design studies yourself, or outsource the work to engineering experts like WSP CEL, which are joining us at the show to share their in-depth industry expertise as well as their experience with our software.
Are You a Systems Integrator or Engineering Procurement and Construction (EPC) Firm Providing Turnkey Solutions?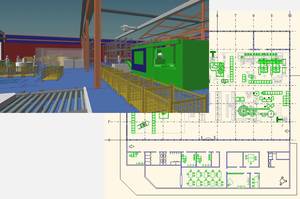 Do you need to quickly provide conceptual designs with accurate project costings?
Do you need to integrate diverse CAD data?
Do you need access to a full spectrum of plant design disciplines, including piping and P&IDs, ducting, electrical cabling and steelwork?
Do you want to integrate your design system with downstream processes, such as materials and enterprise management systems?
MPDS4 handles the full spectrum of process installation design, allowing users to move efficiently between the enquiry, pre-sales layout, project configuration, installation visualisation, detailed design, build order and factory maintenance stages, always ready to make changes quickly. Customers like WSP CEL use the product to design diverse manufacturing facilities, and visualise their work for clients during every project phase. It is a flexible layout system which augments existing 2D drafting and 3D modelling systems. You can easily integrate existing 2D plans and 3D machinery models to form the basis of any layout.
Find out more about MPDS4 FACTORY LAYOUT
Contact us
Are You a Process Machinery Provider with a Large Distribution Network?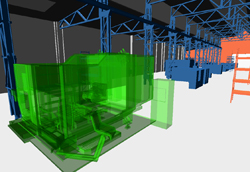 Do your distributors have to fit your machinery or process lines into your customers' installations?
Do you want to provide sales engineers with a tool for pre-sales configuration and visualisation with a 3D catalogue of your machinery and process lines?
Do you want them to be able to automatically generate parts lists and costings from their designs?
Do you want to be able to e-mail factory models to customers for walk-through inspection?
CAD Schroer's development teams provide bespoke catalog-creation services along with the MPDS4 2D to 3D layout software, which you can sell or license to distributors for creating machinery layouts for customers – ideal for pre-sales scenarios or large design projects. We can also provide you with an easy-to-use 3D review tool, which your customers can use to inspect and walk through the 3D facility models your project teams e-mail to them.
Find out more about MPDS4 FACTORY LAYOUT
Contact us
Are you planning to adapt, expand, move or consolidate your process lines or factories?
Or are you looking to build a new installation?
Do you need to model existing or new facilities and machinery?
Do you need to work easily with 2D and 3D layouts and clash detection/interference checking?
Do you need to provide walk-through installation visualisations to communicate with project teams and customers, or gain Board approval?
Do you want to consolidate or integrate your engineering data and processes, avoiding duplication?
Engineering software experts CAD Schroer and project engineers WSP CEL have teamed up to help you get projects moving quickly. With the help of the latest laser scanning techniques and the MPDS4 PLANT DESIGN and factory layout software suite, we can deliver layouts and models of your factory hotspots, or an entire process installation, and take it all the way through to build order. Or we can provide you with the CAD data and factory layout software you need for your own engineering department to quickly create, edit and visualise 3D process plant layouts.
Find out more about MPDS4 FACTORY LAYOUT
Contact us