Inas
Contact
INAS SA
Eugen Stefaneanu, General Manager
Caracal Street, No. 244
Craiova 200745
ROMANIA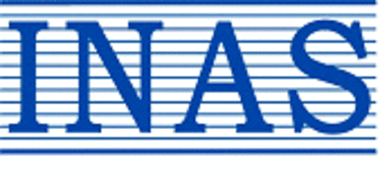 Company Profile
Romania, which became a member of Nato in March 2004 and joined the EU accession treaty in April of 2005, is the largest of the Balkan countries, one of whose major exports is machinery.
INAS, which was established in 1991 and has its origins in the aviation industry, has offices in Craiova and Bucharest. An established technical consulting centre in the field of CAD/CAM/CAE, INAS provides design and engineering services and solutions for a wide spectrum of industrial applications, from automotive and heavy equipment to nuclear and defence. They include production management and control, design, stress analysis, design optimisation and engineering simulations. INAS also offers training and technical support for the implementation of integrated information systems.
"We are very excited about the new relationship with CAD Schroer," explains Eugen Stefaneanus, INAS' Managing Director, "As a provider of Pro/ENGINEER, Windchill® and Pro/INTRALINK®, we see STHENO/PRO as the ideal drafting and data management solution for our Pro/E customer base. It replaces legacy systems that don't sit well with a company's overall product development strategy, offering one homogeneous data management solution. Then there is the added benefit of very powerful and intuitive drafting functionality, ideal for design tasks where 2D is more efficient and cost effective."
INAS' customers include some of the world's most well-known car manufacturers, as well as the European Union. Closer to home, INAS works on projects for Romanian R&D, manufacturing and defence organisations.